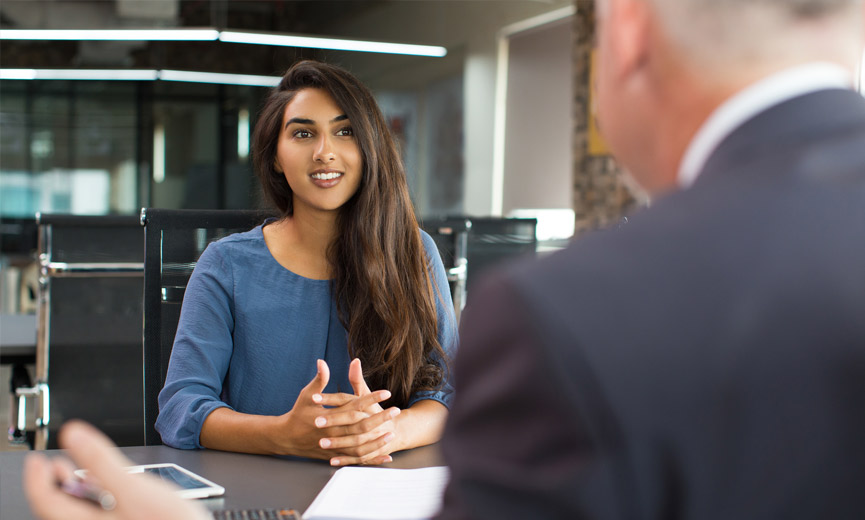 Interviewing at Paychex
When you interview at Paychex, we want to see you at your best. Letting you know about our hiring processes as part of your preparation helps you put your best foot forward. You'll be able to present your skills more effectively and gain a competitive edge during your interview.
What to Expect
Job Application

We ask you to complete a detailed employment application even if you provide a resume and reference information. An application may be sent to you for completion prior to your interview, or you may be asked to complete one on site.

Multiple Interviews

Interviewing at Paychex is a thorough process. It is common for you to have multiple interviews with one or more people. Depending on the department, interviews can be conducted in groups or one-on-one, and sometimes even virtually via WebEx or Skype.

Behavioral-Based Questions

In addition to asking questions about your work experience and skills listed on your resume, you'll be asked behavioral-based questions to help us gain a better understanding of your experience. Examples include:

Describe a situation when you saw room for improvement in a task you were required to complete. What did you do? Did you present your idea?
In your most recent position, give an example of the steps you took to respond to a specific customer complaint. How did the customer react? Was the customer satisfied?
Pre-Employment
Depending on the position for which you are applying, Paychex may administer additional testing to evaluate your job skills.
Background checks, drug testing, and reference checks

Paychex maintains a safe working environment for all our employees. We hire people who support this effort. All candidates who are offered a position with Paychex are subject to pre-employment reference checks, drug testing, and background checks.

Realistic job preview program/immersion days (available for certain positions)

Job preview programs allow you to gather more information about the position you are applying for by shadowing people in similar roles. This firsthand observation provides you with an opportunity to ask employees questions to gain a better understanding of whether the job fits your career path or interests.