Restaurant Online Ordering System
Sure3® provides a simple, fun, and fast platform for your customers to order online.
Extend the reach of your restaurant with a modern online ordering system. Paychex is happy to have partnered with sure3 to provide your business with an easy-to-use website builder and online ordering system. For you, the benefit is simple: more orders and new customers. 
Simple and user-friendly.

Provide a menu and Paychex takes care of the rest. Patrons can view the full menu in a responsive design and order from any device.

Connect with new and returning customers.

Along with to-go ordering, customers can also make plans to visit your location too. Sure3 enables an online reservation system, waitlist management, and view specials.

Improve restaurant operations.

Sure3 online ordering system saves time, reduces errors, automates sales reporting, and supports rewards programs.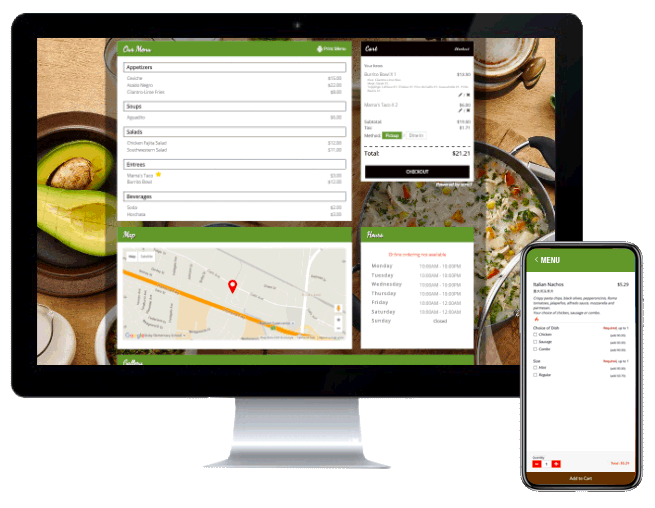 Take advantage of more opportunities.
The overall takeout market is $70 billion, $9 billion coming from online orders.* Online ordering is expected to surpass offline ordering by 2022.** Grow sales and gain new loyal customers with a robust online ordering system for pickup or delivery.