The Future of
Work is Here
For nearly 50 years, we've helped businesses adapt to change. Prepare your business for what's next in HR, payroll, and benefits through:
Get started with a free quote
Get 3 months free!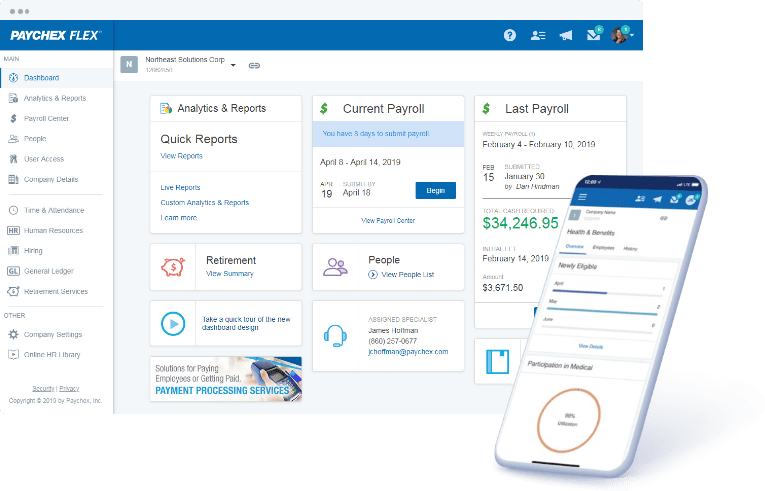 All-in-one innovative technology
Paychex Flex is our all-in-one HCM software solution. Handle HR, payroll, and benefits in the same platform. It's backed by U.S. based support from our dedicated service center, 24/7/365.
Easy-to-manage employee benefits
You and your employees have the ability to make more than 25 self-service actions — anytime, anywhere — through your smartphone, tablet, or desktop.
Easily view, review, and approve changes to personal information, payroll reports, tax documents, time-off balances, 401(k) contributions, health insurance, and more.
Innovative HR support
Paychex offers the opportunity to work directly with your own HR consultant. Our exclusive Paychex HR professionals are proactive, strategic partners who offer much more than templates and best practices. They make you aware of potential HR issues and provide direct advice on how to solve them based on their extensive knowledge, research, and experience.
Compliance expertise
In the future of work, changes to laws and regulations make it tough to know where your business stands. Our compliance experts monitor laws and regulations at the federal, state, and local level to help keep you aware of any changes that could affect your business.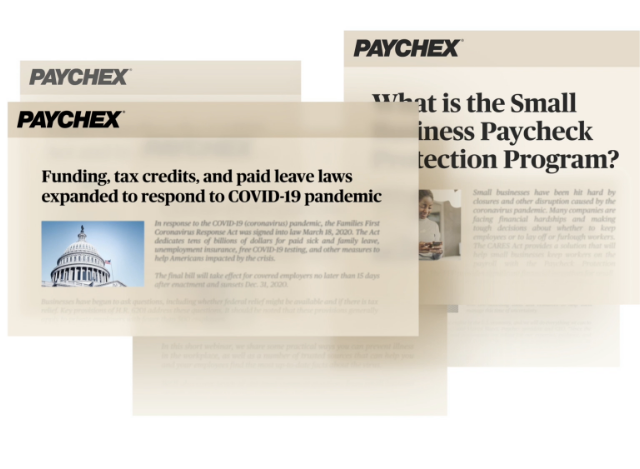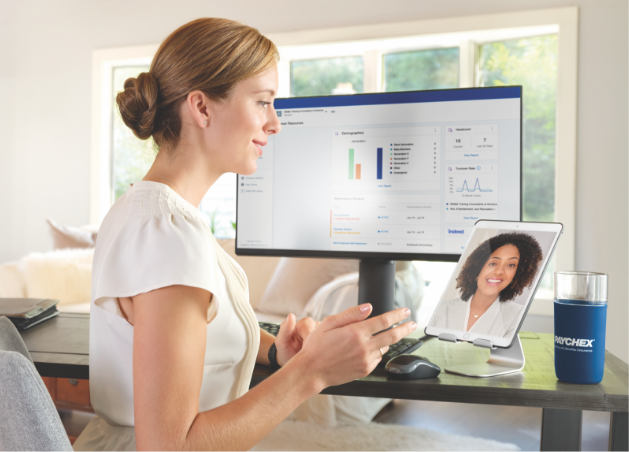 Service where and when you need it most
Paychex will always be here for your business and employees. A dedicated Paychex payroll specialist can answer your questions and run payroll for you. Or, you can take care of your HR, payroll, and benefits with help from our U.S. based phone and chat support.
Let us help you today, so you'll be prepared for what comes next
Get 3 months free!