Transitioning Military
Paychex encourages business owners to honor those who served by hiring veterans.
If you are or know an active or former military member who is interested in a career at Paychex, please email your resume or referral to paychex_wants_you@paychex.com
Meet a Few of Our Military Veteran Employees:
Ava V., Retired, U.S. Navy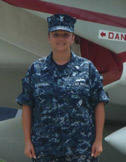 "After the military, finding a company to work for with the same kind of culture and values was a challenge. Paychex embodies the same kind of core ethics that I believe in. I am learning and teaching my team new ways to approach their work. There are so many different career opportunities within the company and I am excited to see what the future holds."
Insurance Compliance Research Supervisor
Kedrick B., Retired, U.S. Navy

"Following retirement, I worked at two other companies prior to joining Paychex. I consider myself fortunate to have found Paychex. I am a Branch Manager in Stamford Connecticut. This offers me a dynamic working environment in which each day offers different challenges. I feel that the leadership style that I developed in the Navy is an excellent fit here. I have had and will continue to have tremendous opportunities to grow"
Branch Manager, Stamford Office
Gigi D., U.S. Army, 1998-2004 (Honorably Discharged)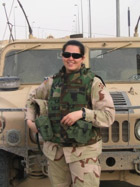 "I joined Paychex in 2008 after working as a district manager for a national retailer. I chose Paychex because of its reputation amongst corporate America as a top place to work. My military service and past management roles helped prepare me to lead in a company comprised of dynamic and talented team members. I lead by the words of the Army Cadet Creed of "Mission First, People Always" and find it applicable not only in the military but also at Paychex."
Area Manager, Human Resources Services