Payroll, HR, and Benefits for Today's Workplace
Hire, pay, manage, and retain employees with confidence
Create a productive workplace — onsite, remote, hybrid
Stay ahead of changing laws and regulations
Why 700,000+ Businesses Use Paychex
All-in-One Technology
Make HR, payroll, and benefits simpler to manage by integrating them with our powerful, easy-to-use Paychex Flex® platform.
Compliance Experts
Understand changing employment laws and regulations based on expert monitoring and interpretation from our compliance team.
Knowledgeable Support
Stay ahead of workplace changes with HR advice specific to your business and U.S. based support when and how you want it.
The Right Solution
Choose the right level of technology and support for your business now — with the ability to grow as your needs change.
Solutions for Your Business
Get a Recommendation
Find the Right Solutions for Your Business
Answer a few short questions, and we'll recommend the right services for your business needs and objectives.
Find Your Solution
How many employees do you have?
Hear from Some of Our Satisfied Customers
"There was a lot of paperwork, worrying about the tax codes, a lot of office hours involved taking up a lot of my time. Now with Paychex, one day a week, 10 to 15 minute call…Paychex definitely helps us manage our cashflow."

"Prior to using Paychex, we worked in house. I skated by just doing whatever I thought was the right thing to do. Then my accountant caught up with me one day and said, 'that's not a legal situation.' That's when I lost sleep, because that's when I had a hit that came out of my pocket. That impacted me for seven to 10 months. And that's when my accountant said 'Paychex is somebody that we recommend.'"

"We chose Paychex because we believed that the mantras were the same. Let's help with business solutions. Let's help take away burdens of business so that our communities and our companies can do what they do best."

"What we learned in a discovery process with Paychex was all the different services that were available. That was music to my ears as a new CFO …. From an efficiency standpoint, knowing we could have our 401(k) under your program, having the management and compliance done with one party obviously makes my life a lot easier."

"During tax time, we can get questions answered and look up reports that we need. We can contact someone 24 hours a day – on our phone, on our computer, while we're on vacation, wherever we might be."

"The tastes and preferences … of our employees is a moving goalpost. As we bring on new talent, Paychex is doing a comprehensive review of our benefits plans and is also working with us to create new benefits that we don't even offer today … to ensure we really are an employer of choice."

"Having a partner to help me with payroll affords me extra time to work on my business, do networking, and actually build the business."

"For a very small business person, Paychex is like a treasure trove for me. I can ask anything. I can go anywhere. I can grow my practice in the best way I see fit and have the resources I need."
Award-Winning Support for Your Business
Our expert team is behind you 24/7/365
Vince
HR Consultant
HR Consultant
Makes you aware of HR issues.
Gives direct advice on how to solve them.
One of more than 600 certified Paychex HR professionals.
Serving businesses of all sizes & industries.
Vince
Paychex HR Consultant
Marissa
Payroll Specialist
Payroll Specialist
Available to help you submit payroll from your desktop, phone, or tablet.
Single point of contact for payroll questions.
U.S. based phone and chat available 24/7/365.
Marissa
Paychex Payroll Specialist
Erica
IT Security
IT Security
Helps ensure sensitive customer information remains secure.
Helps Paychex safely transfer $700+ billion in customer funds per year.
Uses top-rated security protocols*.
Maintains security with technology, training, physical safety.
*Industry-leading "A" rating by Security Scorecard
Erica
Paychex IT Security
Jenny
Sales Consultant
Sales Consultant
Meets with you to get to know your business & needs.
Shows how Paychex makes complex business simple.
Helps you gather information to get started.
Checks in to make sure you're satisfied with Paychex.
Jenny
Paychex Sales Consultant
Bill
Compliance Analyst
Compliance Analyst
Monitors federal, state, local laws and regulations.
One of a team of 200+ compliance experts.
Publishes timely information on regulatory changes.
Helps you understand their effect on business.
Bill
Paychex Compliance Analyst
Andrea
Product Manager
Product Manager
Helps ensure products meet the needs of customers like you.
Listens to customers and tracks industry trends.
Drives innovations in Paychex products.
Helps customers perfect their workplace — office or remote.
Andrea
Paychex Product Manager
HR Consultant
Makes you aware of HR issues.
Gives direct advice on how to solve them.
One of more than 600 certified Paychex HR professionals.
Serving businesses of all sizes & industries.
Vince
Paychex HR Consultant
Mike, FunnelBox Inc.
Paychex Client
H.Y.P.E. Found a Platform That Matched Its Growth Ambitions
"When we looked at Paychex, we wanted to look at a system that not only encompasses what we needed but where we wanted to go."
— Shiloh Jones, CEO, H.Y.P.E. Counseling Services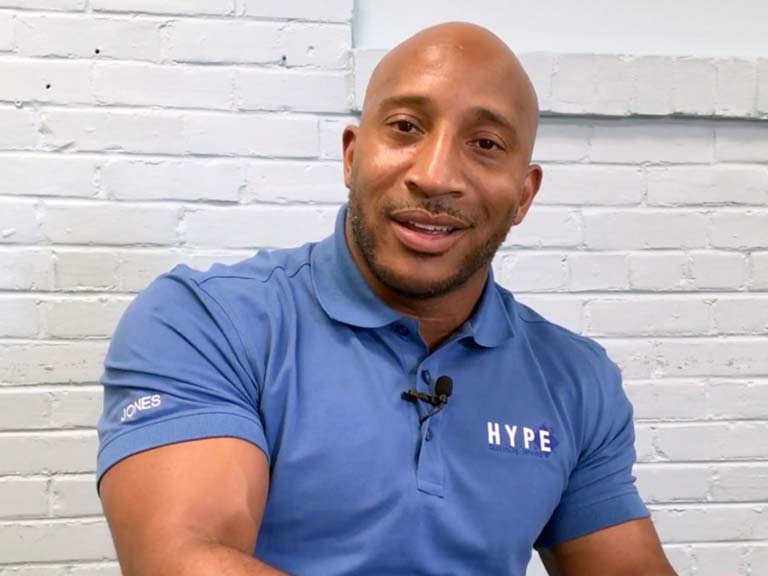 Join Our 700,000+ Customers and Get Help Managing HR, Payroll, and Benefits