Enterprise Payroll Services and Software 
Our Paychex Flex® technology and 24/7 service platform grows with the needs of your organization, provides you with the tools you need to make informed decisions, and helps you stay compliant with the latest tax rates and regulations.
Recommended for businesses with 50 – 1,000+ employees looking for a way to simply manage HR and payroll.
What You Get with Paychex Enterprise Payroll Package
Our Enterprise Payroll solution goes beyond paying employees, it is a comprehensive combination of solutions that can help your organization engage employees, increase efficiency, and grow your business.
Online payroll processing
Direct deposit, paycards, paper checks, and other payroll options.
Ability to pay different types of workers – salaried, hourly, contract
Automatic payroll tax administration
HR administration and record keeping
Self-service through a mobile app for you and your employees
New-hire reporting to government agencies
Labor poster kit
Garnishment payments
Robust reporting and analytics for insights into your payroll and HR data
Financial wellness
Retirement plan summary report;
General Ledger Report;
Paychex Learning Essentials
Paychex Learning Enhanced
HR Events Calendar
Indeed
Employment and Income Verification Services
Compare Our Payroll Options
Paychex Flex® Essentials
Quickly sign up and get started with a fully online, custom payroll solution.
Five-star mobile app
Payroll tax calculation and filing
U.S. based support 24x7x365
Direct deposit and on-site check printing
Paychex Flex® Select
Get payroll and HR support for businesses of every size.
Submit payroll online or over the phone
Flexible pay options
Payroll tax and labor compliance support
Ability to work with a payroll specialist
Online learning management system
Paychex Flex® Pro
Make payroll and HR easier to manage by connecting them in Paychex Flex.
Full-service payroll & taxes
Candidate screening
Employee onboarding
U.S. based support 24x7x365
An Integrated System for Payroll, HR, and More 
Paychex Flex® isn't just an enterprise payroll system – it's a complete technology platform that includes tools that help drive workforce retention by empowering employees while also providing robust reporting and valuable insights tools to administrators. It is a complete all-in-one HR solution:
Recruiting
Hiring and onboarding
Time and attendance
Payroll
HRMS
Performance management
Learning management
Benefits
Retirement
Through our integrations with third-party vendors and applications, you can access these services from one platform and help your organization share data and analytics across departments, communicate more effectively, and reduce the risk of errors and penalties.
Robust and Custom Analytics and Reporting
Our powerful, custom analytics and reporting tools help you create reports and visualizations that meet the unique demands of your business:
Analyze payroll labor costs across time and departments.
Quickly view your payroll journal, employee earnings record, check stub, cash requirements, department summary, tax deposit, and year-to-date reports from the dashboard.
Access 160+ payroll and HR reports and customize them to your needs.
Discover if labor supply met demand with labor costs trends analytics that compare pay periods side-by-side.
Access real-time HR and workforce analytics to identify and benchmark corporate, location, and department turnover trends.
Multiple Employee Pay Options
We offer a variety of pay options for you to choose from that best meet the needs of your business and your employees:
Direct deposit
Same-day ACH capability to pay employees in time-sensitive scenarios
Paper checks with check signing and insertion services
Paycards for employees who may not have a bank account but may still benefit from direct deposit
Real-time payments
Job Costing and Labor Distribution
Our system includes a payroll journal and the data you need for job costing and labor analysis. View a list of departmental costs, including:
Earnings
Employer taxes
Employer expenses
Wage Garnishment Payments 
Help protect your company by processing garnishments within federal and state laws. Paychex Flex can help you:
Calculate garnishment wages
Make deductions from your employees' wages
Pay the appropriate agency
Import to your Accounting Software with General Ledger Service 
Keying in payroll information to our accounting software by hand can be tedious and error-prone. Using a secure online process, Paychex lets you easily post payroll data to your accounting program from our enterprise payroll software. Compatible software includes:
QuickBooks®
Sage Intacct®
Xero™
Take Away the Burden of Managing Payroll
At Paychex, we work to relieve the complexities of payroll and HR by working with you throughout the entire process.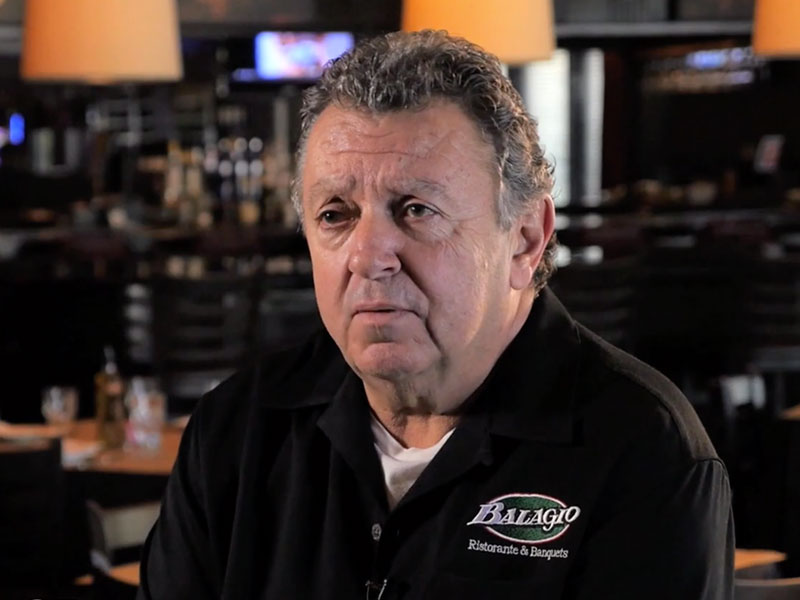 We chose Paychex because we felt they're like having a partner in our business. We use Paychex for payroll, reporting features, direct deposit. Our service has been wonderful.
Mike Galderio, Sr.
Owner
Balagio Ristorante
Focus on What Matters Most 
Our technology makes it simple to manage your human resources and pay your employees, giving you back time to focus on building better business outcomes.
All-in-One Payroll and HR
Like all of our payroll and HR solutions options, Enterprise Payroll is designed to integrate with other services that help you take your organization where it needs to go.
Seamlessly Integrates With…
Paychex Integrations helps connect and share data between our all-in-one HR solution – Paychex Flex -and dozens of popular HR, productivity, and financial tools.