Financial institution partnerships
Hundreds of banks and credit unions across the country, from national institutions to regional banks with just a few branches, work with Paychex to help their business customers navigate a complex regulatory environment with market-leading payroll, HR, and employer benefit solutions.
Here's what your institution can expect when working with Paychex:
A valuable business offering

Extend the value you bring to customers and stay competitive in your market with powerful payroll, HR, and benefit solutions.

An easy-to-implement referral program

Simply identify your prospects and you'll collect a referral fee once a Paychex representative closes the sale.

Reciprocal referrals

Our sales reps will identify Paychex clients and prospects in your markets who are in need of banking services.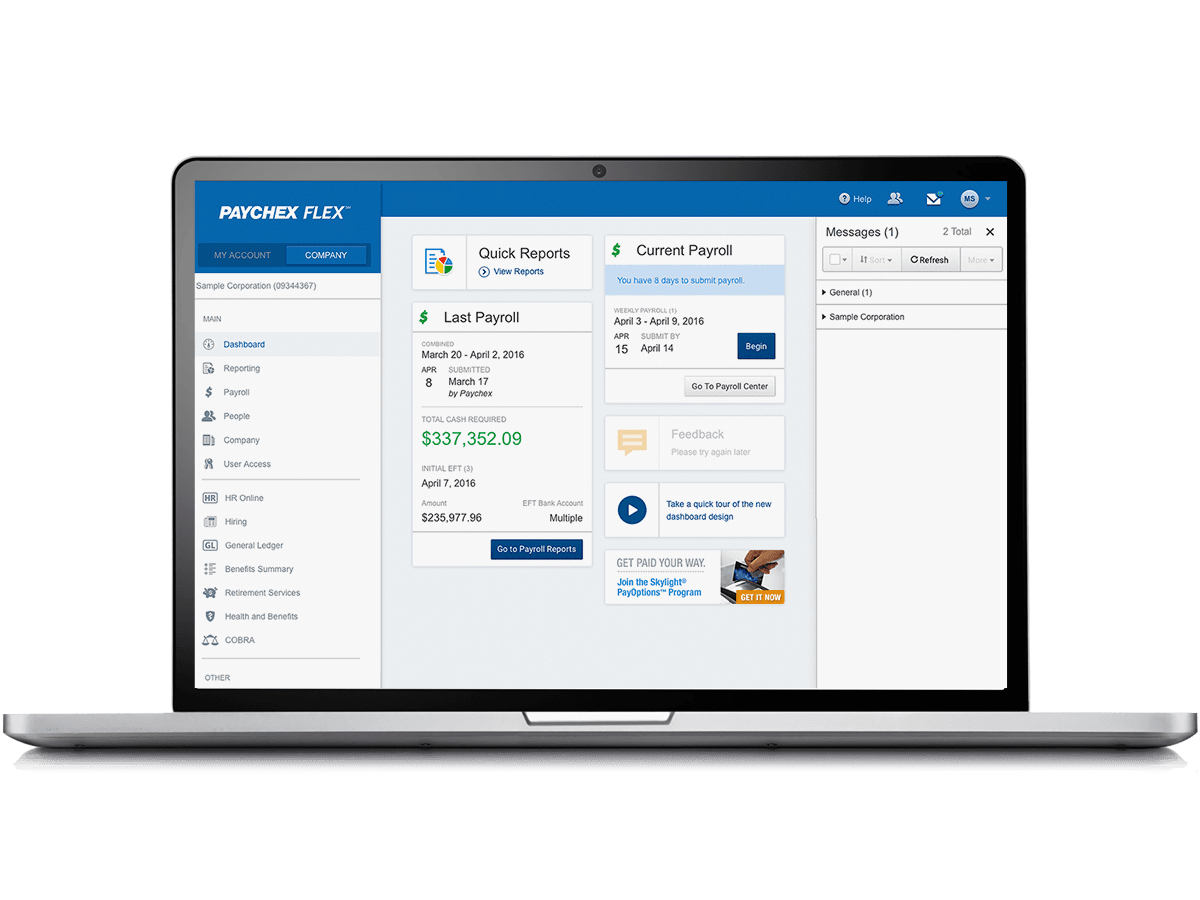 Bring customers a total HR solution
Paychex Flex®, our cloud-based HR solution, integrates services spanning the entire employee life cycle, all within a single platform accessible on any device.
Recruiting and applicant tracking
Hiring and onboarding
Time and attendance
Payroll services
HR and compliance services
Health insurance management
Retirement plans and recordkeeping
Plus, personalized service from our highly trained payroll and HR professionals can help your customers make the most of Paychex Flex technology and help them in their efforts to stay compliant with regulatory changes.
Take steps today to make your institution stand out
Differentiate your brand

By partnering with Paychex, your institution can offer business customers award-winning HR solutions backed by dedicated service professionals — helping enhance your role as a trusted advisor and differentiating your bank from competitors.

Increase the value of existing customer relationships

Help create new cross-sell opportunities and additional fee income with our flexible payroll and HR solution. It can also help increase adoption of online banking and open the door for your workplace banking programs, as the vast majority of Paychex clients use direct deposit.

Give customers a powerful reason to stay

When you refer payroll services, it gives your customers a significant reason to stay with you. Plus, the high customer satisfaction that can result from our client-focused service culture can reflect positively on your bank.

Acquire new business

Adding market-leading payroll and HR solutions to your business product portfolio allows you to attract business customers who are looking to their bank for a broad suite of flexible business solutions. Paychex can also help with:

Generating new deposit accounts
Providing reciprocal referrals to new and existing Paychex clients using competing banks
Facilitating introductions to CPAs