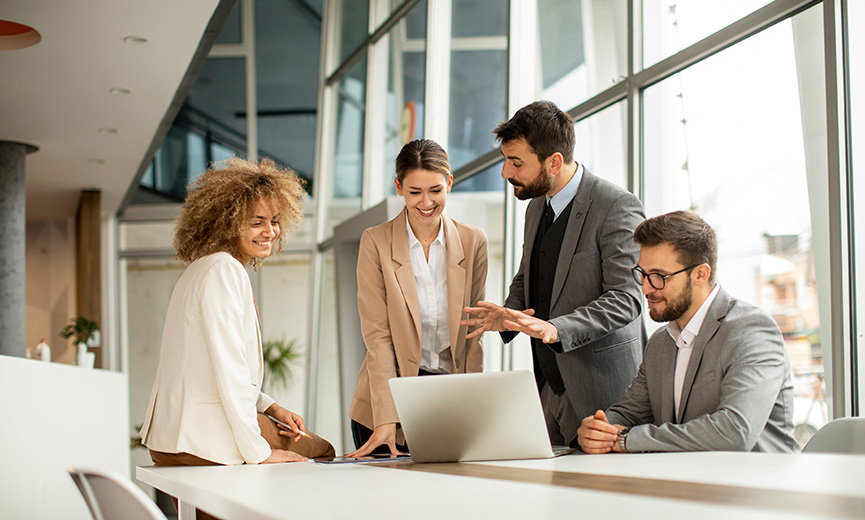 Learn More About How a Partnership With Paychex Can Help Your Clients Thrive
Banking and Credit Union Partnerships
Call 855-973-2385 or fill out the form for us to contact you
Bankers Bulletin
Read the latest monthly edition of the Banker's Bulletin – featuring timely, thoughtfully curated topics to help financial institution employees build on their business advisory expertise.
Nacha™ Certified
Paychex was the first payroll provider to become Nacha Certified in 2018 when the program was implemented, and once again earned its renewal through 2024.
The Paychex Bank Partnership Program
A successful relationship is the one you don't have to think about because it's built on trust.
Program Benefits for Banks and Your Clients
Here's what your institution can expect when working with Paychex.
Valuable Fee Income
Valuable fee income earned simply by referring business owners.
Valued Business Product Expansion
We allow banks to expand their business products to help them compete in their markets.
Industry-Leading Payroll and HR Solutions
Payroll and HR solutions from a leading national brand with an emphasis on simplifying compliance with changing laws and regulations.
Revenue Opportunities
We can create revenue opportunities through simple conversations, by conducting a client needs analysis and providing referrals to the bank.
Time and Money Savings
Use payroll solutions that adapt with the needs of the bank's business owners, reduce complications during a changeover, and create stability that can help improve retention.
Integrations
Businesses can create efficiencies and reduce manual entry errors when they connect their existing software solutions into Paychex Flex. Easily share data across dozens of popular HR, productivity, and financial tools.
"Paychex believes in our brand and is aligned to our Ameris values to deliver a great customer experience. They strongly believe that reciprocity results in a strong relationship and the Paychex sales representatives provide banking opportunities and introduce us to their centers of influence."
Debbie D.
Product Manager
Ameris Bank
Become a Paychex Banking Partner 
Join over 250 banks and credit unions nationwide that count on us.