401(k) and Retirement Services
As the nation's number one 401(k) recordkeeper, we know how to administer retirement plans for your business and your employees. From enrollment to plan maintenance, we take care of the details for any size business. Our all-in-one payroll and benefits solution streamlines plan management and controls costs. When payroll meets retirement benefits in a single platform, everything is simpler.
Affordable 401(k) Plans for Any Sized Business
Small business owners may not think they can afford to offer a 401(k) plan to your employees. We can help you find the right plan to allow your employees to achieve their retirement goals while putting tax savings in your pocket. To get started, talk to one of our retirement specialists today.
Converting Your Retirement Plan is Simple
As an industry leader in retirement plan administration, Paychex successfully onboards thousands of 401(k) plans each year and is the recordkeeper for over 90,000 customers. We take care of all the details, from adoption agreements, to plan set-up, to participant training. If you're thinking of making a move, talk to us.
Pooled Employer Plan: The 401(k) Plan Designed for Small to Medium-Sized Businesses
The Paychex Pooled Employer Plan (PEP) makes it easier for businesses of any size to offer one of the most popular retirement plans with employees. Learn why it could be a retirement game-changer for your business.
Save more on taxes with the SECURE Act
The SECURE act offers businesses the ability to establish a retirement plan and lower their tax liability. Your business can take advantage of tax credits of up to $5,500 per year, which includes a $500 credit for implementing automatic enrollment in the plan, for three years, if you meet eligibility requirements. Only new plans are eligible for tax credits.
Simplify retirement plan management with Paychex Flex
Watch our demo to see the power of Paychex Flex, step by step.
What Makes Paychex the Most Experienced Retirement Plan Provider
All-in-one service
From finding you the right plan to set-up and ongoing maintenance, we take care of the details. You'll can count on us to be a trusted and experienced provider, with a dedicated support team who are always ready to help.
Save time and money — combine your 401(k) with payroll
Combining retirement and payroll administration simplifies management, reduces errors, and saves you time and money. Our Paychex Flex® platform can improve reporting accuracy, collect census data, and enable better compliance — all so you can meet your fiduciary obligations.
Design a plan to meet business and employee needs
We'll help you understand the different advantages of each plan so you can find one that that best fits the needs of your employees.
Investment choice and fee transparency
With our open architecture platform, you can choose from thousands of investment options with no proprietary requirements. Fee transparency means you know exactly what you're paying for, and our return of mutual fund revenue share policy gives revenue share payments from mutual funds back to participants.
Provide mobile access for you and your employees
Our mobile self-service apps give you and your employees 24/7 access to your accounts. You can check retirement contribution amounts, re-balance your account, review investment performance, and auto-enroll with just a few clicks.
Get support from set up to recordkeeping
Our highly trained, U.S. based retirement specialists will be there to help you select and administer the right plan for your business and employees. Do you have a financial advisor? We work routinely with financial advisors to support them as well as their clients.
Our Retirement Plan Options
Bundled recordkeeping with payroll integration
401(k) administrative services with any payroll provider
403(b) administrative services
Standalone third-party administration services (TPA)
Recordkeeper-only services
Owner-only 401(k)
SOLO 401(k) for sole proprietors
SIMPLE IRA
Thinking and Planning for the Future
ESET North America uses its retirement benefit to engage its workforce
ESET North America demonstrates how it values its workforce with a 401(k) plan through Paychex that helps employees actively participate and save for retirement while the company benefits from time-saving integration with payroll and compliance.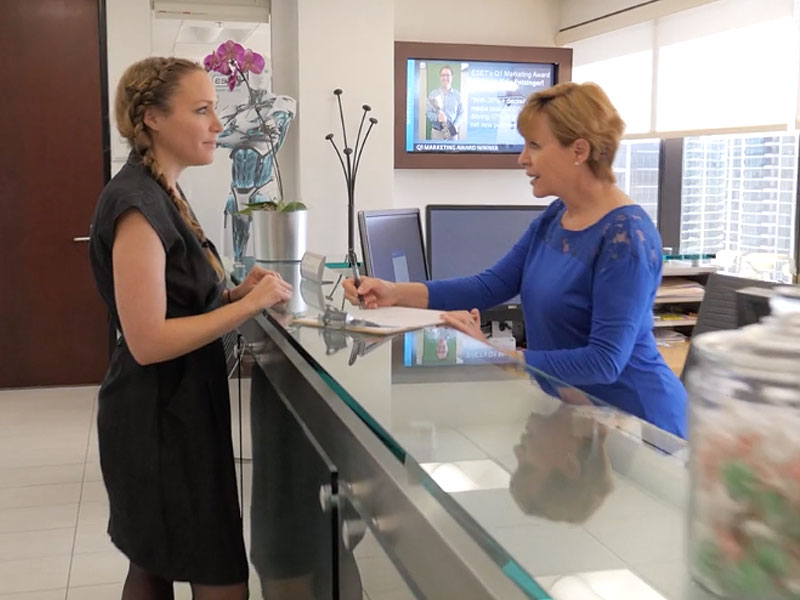 Offering a 401(k) through Paychex really helped us to recruit and retain the employees, but I also feel good about providing a benefit to the employees that I can stand behind.
Megan Lopez
Sr. HR Generalist
ESET North America
Retirement Services works with...
Paychex Retirement services can be bundled with payroll and other services so you manage HR and benefits more accurately in just a few steps.
Retirement Services FAQs
What are retirement services?

What are retirement services?

Retirement services cover the full range of services needed over a plan's life, particularly for a business or organization managing multiple plans. These can include plan design, investment, conversion, set-up, enrollment, administration, and compliance testing.

What are the most common retirement plans?

What are the most common retirement plans?

Employers most commonly use 401(k) plans because of their flexible plans designs and the ability to save much more than other retirement plans such as IRAs.

What are the different types of 401(k) plans?

What are the different types of 401(k) plans?

Traditional 401(k)
Safe Harbor 401(k)
SIMPLE 401(k)
403(b) and others.

There are pros and cons to each, but businesses tend to use 401(k) plans because they flexible and enable employees to save more. A retirement specialist can review the different plan descriptions and help you decide which one is best for your business.
1Largest 401(k) recordkeeper by number of plans, PLANSPONSOR magazine, 2020