Is a Safe Harbor 401(k) Right for You?
Article
07/31/2019
A 401(k) plan with a Safe Harbor provision offers a solution to business owners and employees from the limitations of traditional 401(k) plans. Let Paychex help you decide if one is right for you.
An Employee Benefit That Helps Employers
A 401(k) plan is an excellent benefit to prepare for retirement, save on taxes, and attract and retain employees. However, traditional 401(k) plans can sometimes limit business owners and other highly compensated employees from maximizing contributions based on certain non-discrimination testing requirements. A 401(k) with a Safe Harbor provision offers a solution.
How Is a Safe Harbor 401(K) Different?
There are three types of Safe Harbor plans:
Basic Safe Harbor Match: To qualify for their employer's match, employees must contribute to their 401(k) plan. The employer matches 100% of the first 3% of each employee's contribution and 50% of the next 2%.
Safe Harbor Match with Auto-Enroll (QACA): Using this plan design, eligible participants are required to contribute to the plan and will receive a 100% employer match on the first 1% contributed and a 50% match on the next 5% contributed.
Non-Elective Safe Harbor: Employees do not have to contribute to the plan. The employer contributes 3% of their salary, which comes directly from the business and is not deducted from employees' wages.
What Is Nondiscrimination Testing?
Just like it sounds, the federal government doesn't want the plan to "discriminate" against lower-paid employees who can't contribute as much as highly compensated employees (HCEs). Testing makes sure everything is fair by looking at how much income employees defer and what percentage of assets in the plan belong to the HCEs or highly-paid key employees, such as owners.  
In order to pass nondiscrimination testing, the deferred contributions of HCEs and key owners must not greatly exceed those of lower-paid employees. Often businesses fail testing because of a lack of understanding the rules. Partnering with an experienced Third Party Administrator on plan design as well as receiving quarterly testing status updates are ways to improve the likelihood of successfully passing the nondiscrimination testing.
If they fail, the employer usually has 12 months to make corrections, but they may have to return excess contributions. They may also be subject to IRS penalties or an excise tax. 
The advantage of a Safe Harbor 401(k) plan is that by not requiring testing, this risk is minimized or eliminated altogether.
Give a little, get a lot
A Safe Harbor 401(k) plan requires the company to make a mandatory contribution to the plan participants (either by a match or a non-elective contribution). Those contributions benefit the employees, the company, and the business owner as follows:
Most testing requirements are automatically satisfied.
Business owners and highly compensated employees (HCEs) have greater ability to maximize salary deferrals.
Employer contributions encourage employee participation in the plan and discourage turnover.
Is a Safe Harbor Plan right for my Business?
Many 401(k) plans are designed for small businesses under 10 employees. A Safe Harbor 401(k) may be a good fit depending on your business requirements, employee pool, capacity to match contributions, and ability to undergo compliance testing. Advantages include:
Tax benefits can help offset the cost of plan administration
Helps attract and retain quality employees
Higher contribution limits: up to $19,000 of salary, tax deferred
Enables profit-sharing
Tax credits to eligible employers of up to $1,500 ($500 per year for 3 years)
Traditional 401(k) vs. Safe Harbor 401(k)
This chart shows the comparison of these two types of 401(k) plans. The key differences are seen in employer contributions, vesting, and testing.
Feature

Traditional 401(k) and Owner Only

401(k) Safe Harbor

Maximum Employee Deferral

$19,000*

$19,000*

Roth Contribution

Yes, within deferral limit

Yes, within deferral limit

Catch-up Contributions (for participants 50 or older)

$6,000*

$6,000*

Employer Contribution

Employer option

Matching contribution of 100%, up to 3% of compensation, and 50% of the next 2%,

OR

Non-elective contribution of 3% of compensation to all eligible participants

Vesting

Options available

Immediate (Safe Harbor contributions)

Options available (Other contributions)

Loans

Yes

Yes

ADP/ACP Testing

Yes

No

Top-Heavy Testing

Yes

Generally satisfied

Investment Providers 

Choice of many

Choice of many

Compatible with Profit Sharing Plans

Yes

Yes
*Limit indexed annually by the IRS.
When Should You Change Your Traditional Plan to Include Safe Harbor Provisions?
If you already offer a traditional plan and answer yes to any of the following questions, you may benefit from the Safe Harbor provision.
Has your plan failed compliance testing, resulting in returns of excess contributions or mandatory corrective employer contributions?
Are you or your HCEs limited in how much they can contribute?
Do you already offer an employer match?
Do you have a company with 25 employees or fewer?
Deadline for Starting a Safe Harbor Plan
The final deadline for implementing a Safe Harbor Plan is October 1, 2019.
However, employees need to be notified at least 30 days in advance, by September 1 or earlier. Since a Safe Harbor plan is such an advantageous plan option, the IRS is very strict with the October 1 deadline. Don't wait until the last minute to begin your plan.
Worried about payroll? HR? Compliance Issues? We can help.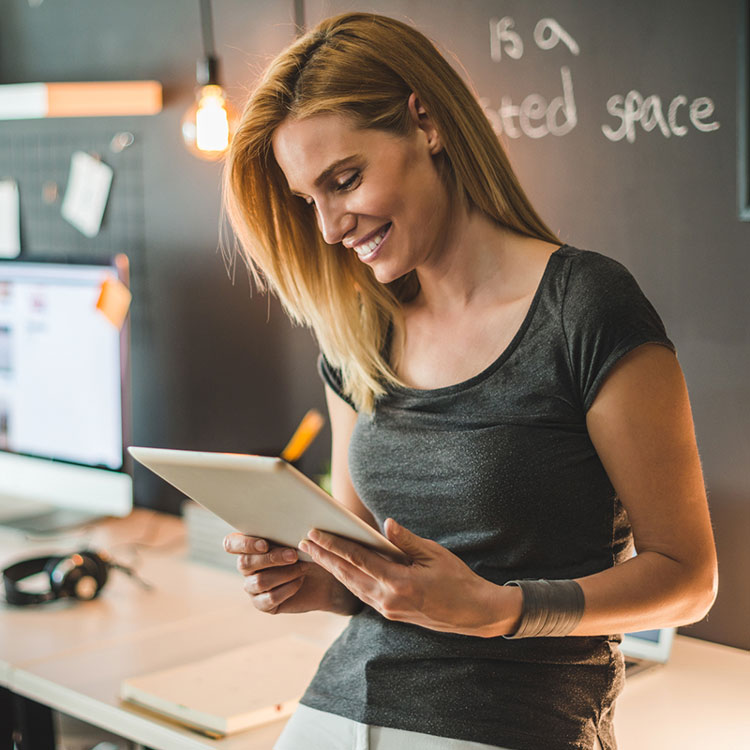 This website contains articles posted for informational and educational value. Paychex is not responsible for information contained within any of these materials. Any opinions expressed within materials are not necessarily the opinion of, or supported by, Paychex. The information in these materials should not be considered legal or accounting advice, and it should not substitute for legal, accounting, and other professional advice where the facts and circumstances warrant.