Professional Employer Organization (PEO) Services
Support your business throughout the entire employee life cycle with Paychex HR PEO, from attracting and retaining talent, to offering world-class benefits, streamlining payroll processing, and maintaining legislative compliance. The average client who works with a PEO:
Experiences 20% less employee turnover.
Saves 27% in HR costs each year.
Saves on average $1,775 per employee per year.1
What Is a Professional Employer Organization?
A PEO is an HR solution that can help you to manage certain administrative functions while also gaining access to Fortune 500-level employee benefits and HR expertise your business might not otherwise be able to afford.
Paychex PEO solutions provide comprehensive HR outsourcing services to support your business throughout the entire employee life cycle. We can help mitigate the burden of complex HR administration responsibilities so that you can remain focused on your core business, all while helping you to reduce administrative costs, improve productivity, and increase profitability.
Featured PEO Services
Because each business has its own specific HR challenges, Paychex provides scalable service and support in the areas that matter most to you today and as your business changes, including:
Why Paychex PEO Services Are Right for Your Business
Customers Trust and Rely on Their Paychex HR Professional
Our customers give their dedicated Paychex HR professionals high marks for providing HR advice and recommendations to help solve their specific HR issues, from COVID-19 guidelines to leave management, workforce planning, employee relations, and more.
Plumbing M.D. Finds a Fixture in Paychex PEO
Plumbing M.D. was trying to navigate the labor laws in California and experienced some employee issues. The longtime family business turned to Paychex PEO, which provided a dedicated HR Professional who helped the company develop a consistent approach to the process, introduced trainings, and freed up time for the ownership group to focus on growing the business.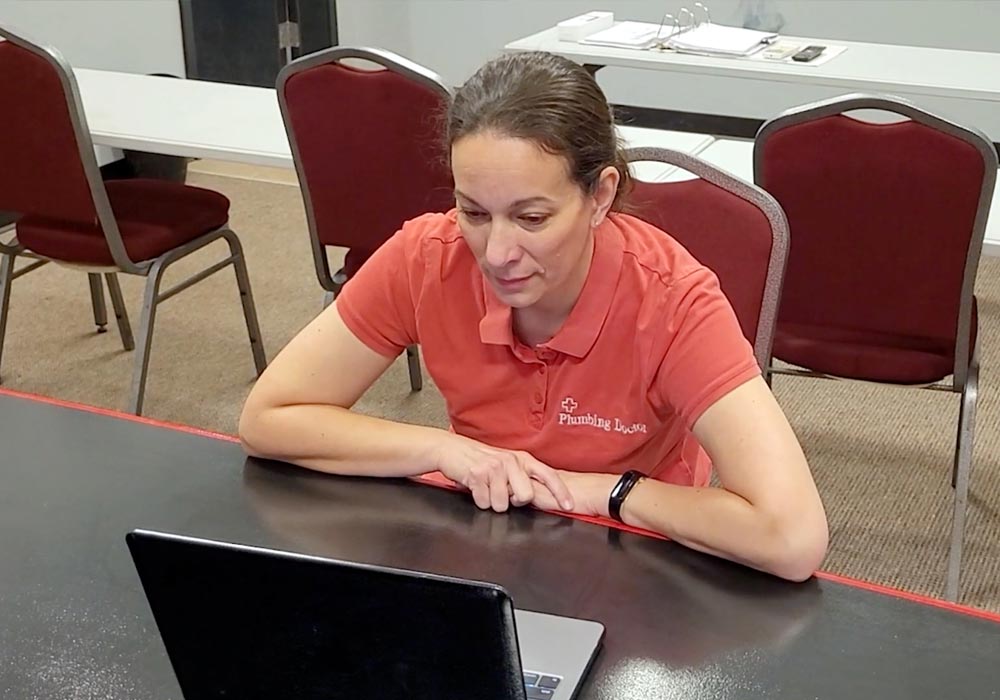 "With Paychex PEO there is just a huge increase of knowledge (on our part) about best practices for running a business, especially in California where there's also a lot of compliance and labor laws that seem to change all the time."
Jessie Farias Tavera
COO
Plumbing M.D.
The Value of Paychex PEO Services
Creating value is an essential component of all small businesses. Efficient operational processes and targeted marketing and technology investments are just a few ways to increase sales, heighten productivity, and decrease costs. Working with a PEO also provides services that may result in cost-savings and better profitability.
Comprehensive Onboarding and Orientation
Invest in your people and access the recruiting and onboarding tools used by Fortune 500 companies to help streamline the hiring process and make a great first impression.
On-Time and Accurate Payroll
Our certified payroll professionals are dedicated to helping you pay your employees correctly and on time, every pay period. Our payroll service includes options for paperless pay stubs, recordkeeping, customized pay stubs, expense management, and payroll tax compliance.
Comprehensive Fortune 500-level Benefits
Improve your ability to attract, motivate, and retain employees with competitive benefits packages. Along with core benefits such as medical, dental, vision, and 401(k) plans, we also offer access to a variety of employee discount programs, including travel, retail, and business services.
Assistance With HR-Related Challenges
Cost-effective solutions help keep your company compliant with federal and state employment laws and reduce the burden of many administrative HR tasks.
Accurate, Up-to-Date HR Information
 
Our automated HR technology system offers better data accuracy, reporting, and streamlined work processes.
Compliance Expertise
Employment laws and regulations continue to grow in volume and complexity, which is why our compliance professionals stay abreast of laws and regulations. Our human resource professionals can provide in-depth, up-to-date knowledge of federal and state laws and regulations to support your compliance program.
Answers to Your Frequently Asked Questions