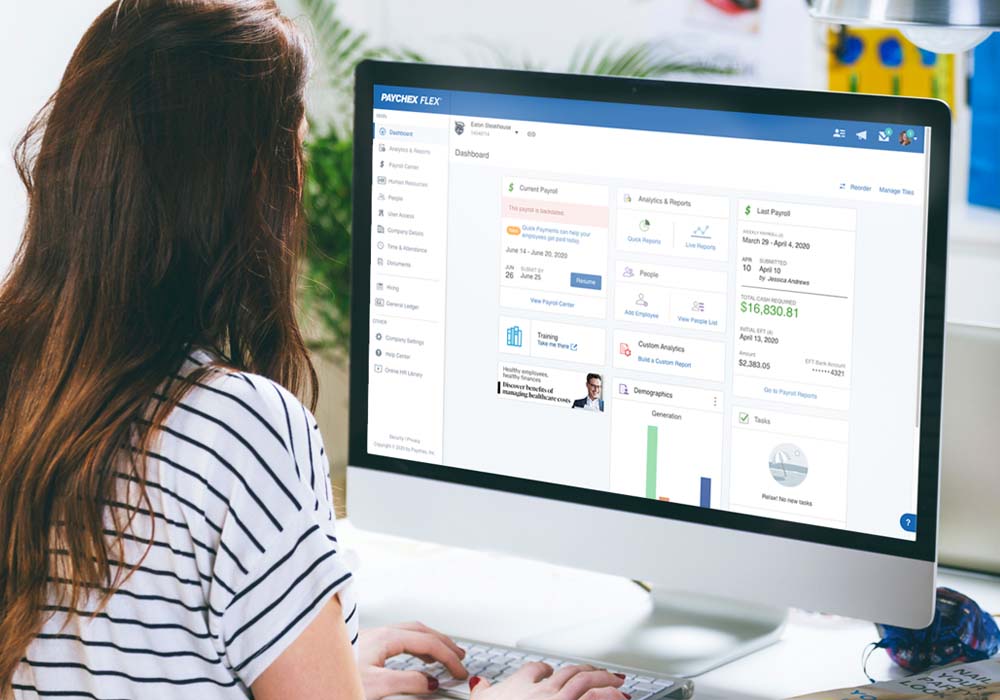 Small Business Payroll Services
Payroll software and 24/7 service platform for businesses with 1-19 employees.
Enter and run payroll online in as few as two clicks via our free mobile app
Automatically calculate, pay, and file payroll taxes
Allow your employees to initiate self-service actions
Compare Our Small Business Payroll Options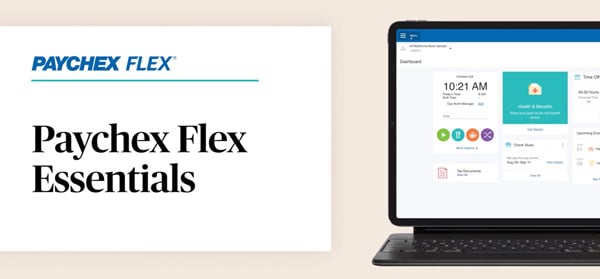 Paychex Flex® Essentials
Easily sign up, set up, and do payroll and tax filing online with chat and phone support available 24/7. For businesses with 1-19 employees.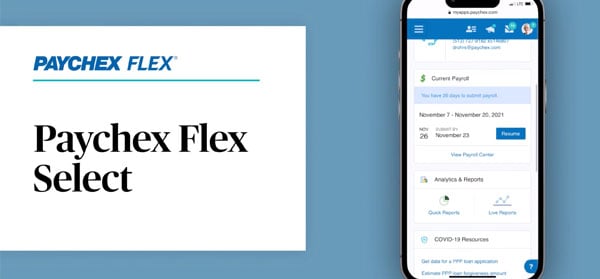 Paychex Flex® Select
Paychex Flex Select provides expert service to match your business needs to our solutions. Process payroll, file taxes online, and have access to online employee training and development with 24/7 support.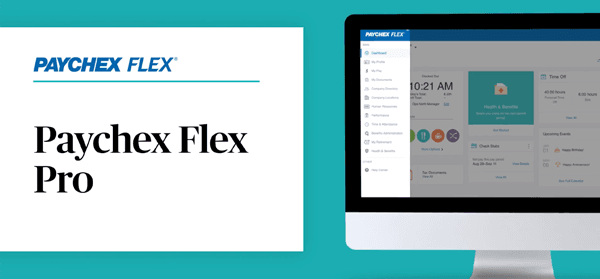 Paychex Flex® Pro
Full-service setup, payroll, and tax filing online, plus, valuable HR tools, and personal consultation to meet your business needs. Chat and phone support 24/7.
What You Get With Paychex Small Business Payroll Services
Flexible and automated small business payroll processing online from desktop and mobile
Option to submit payroll by phone to a payroll specialist
Ability to pay different types of workers — exempt and non-exempt employees, contractors
Automatic payroll tax administration
Payroll dashboard with configurable views
Paychex Voice Assist capability, enabling a secure and efficient experience for hands-free payroll reviews, approvals, submissions, and updates
New-hire reporting to government agencies
Online employee self-service
Direct deposit, paycards

1

, paper checks, online tip sharing, and on-demand access to earned wages
Free mobile app for you and your employees
HR analytics and events calendar
Labor law poster kit
Garnishment payments
Robust reporting and analytics for insights into your payroll and HR data
24/7 customer service and technical support
Simplify Payroll, From Setup To Service and Support
We're one of the nation's leading payroll companies for small business, offering hundreds of thousands of businesses with services and support that can help ease the time-consuming burden of small business payroll processing and tax filing.
With the Right Payroll Provider, Businesses Stay in the Driver's Seat
Frank's Auto Repair uses technology to stay current and keep its customers' cars on the road and running smoothly. Owner Frank Roberts made the same discovery about payroll and his business, choosing Paychex to help ensure the process was efficient, accurate, and compliant with payroll tax requirements.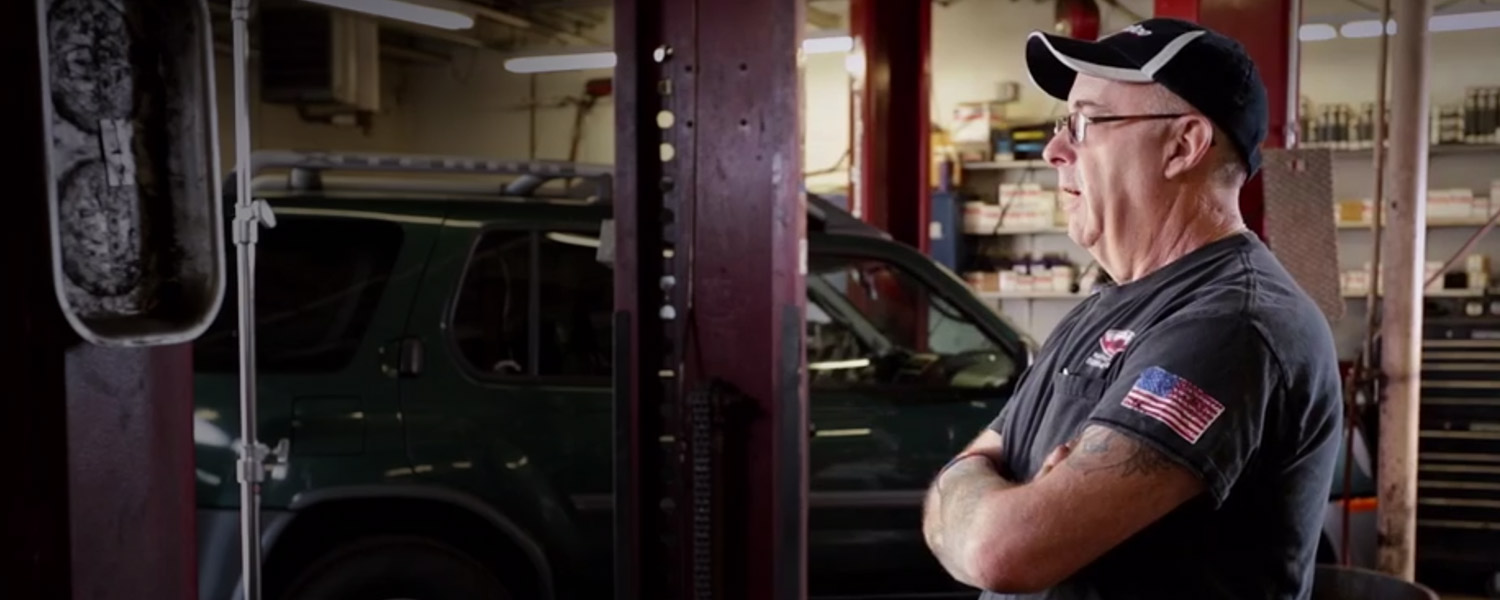 "When it comes to Paychex, the personal touch is nice .... Having Paychex as my payroll service just makes my life a lot easier. Never had any problem with any tax issues or anything."
Frank Roberts
Owner
Frank's Auto Repair
All-in-One Payroll and HR
Like all of our payroll options, our small business payroll software integrates with other Paychex services through Paychex Flex to help you take your organization where it needs to go.
Frequently Asked Questions
Payroll Insights for Your Business Needs
An owner's draw is a way for a business owner to withdraw money from the business for personal use. Typically, owners will use this method for paying themselves instead of taking a regular salary, although an owner's draw can also be taken in addition to receiving a regular salary from the business.
When the owner receives a salary, the amount must be consistent from workweek to workweek, and taxes must be withheld from the salary as they are for any other employee. Depending on the type of business structure you choose, you may instead opt for an owner's draw, which allows you to receive income when the company is doing well without jeopardizing the solvency of the business.
How Does an Owner's Draw Work?
When you own a company through a sole proprietorship or partnership, you don't have to answer to stakeholders, and you can run the business however you (and your partner, if applicable) decide. This includes when to take profits out of the business and how much to take. As an owner, you can take owner distributions — and tap into the business profits for your personal gain — whenever you deem appropriate.
If you are self-employed or a sole proprietor, you can take an owner's draw whenever you need funds and the business has them available. Keep in mind, however, that taking too much from the business can cause cash flow problems in the future. You'll also need to keep track of how much you pull from the business each year, so you can document any cash received on your personal income tax return.
In a partnership, each partner is personally taxed on half of the business profits. If one owner repeatedly takes more than their half of the profits through owner's draws, this is likely to negatively affect the other partner and cause friction in the business. However, as long as both partners agree, owner's draws can be taken at any time and in any amount inside a partnership as well.
For other business types, owner's draws are not as straightforward, and they may not be available at all.
LLC
Depending on how the Limited Liability Company (LLC) is structured, owners may take a draw in some cases. For example, single-member LLCs, also referred to as SMLLCs, generally do not have any shareholders or other owners who would be affected when profits are removed, so owner's draws are allowed in SMLLCs in most states. Rules regarding LLCs are state-specific, so it's best to review your state's laws if you are a member in an LLC.
S Corp
In an S Corporation (S Corp), the business elects to pass any financial gains or losses through the business and to their owners/shareholders for tax purposes. Since an S Corp is structured as a corporation (which is a legal entity in its own right), the profits belong to the corporation and owner's draws are not available to owners of an S Corp. Owners drawing funds can receive non-taxable distributions on a limited basis, but income must generally be structured through a traditional salary as a W-2 employee.
C Corp
For tax purposes, a C Corporation (C Corp) is taxed separately from any owners or shareholders. Since C Corps are also a corporation (and therefore a separate legal entity), owner's draws are also not available. While owners can take a distribution, any money paid out in distributions through C Corps are subject to double taxation — once to the corporation as revenue and again to the owner as dividends received.
What Is the Difference Between an Owner Draw vs Distribution?
Essentially, an owner's draw and a distribution represent the same concept. In both cases, an owner is given money for personal use that was generated by the business. However, the terminology varies based on the business structure to coincide with IRS tax laws. In short, "owner's draw" is the term used for business structures that have individual or split ownership (as in a sole proprietorship or partnership), while "distribution" is the term used for cash distributions made to owners of a corporation.
Owner's Draw vs. Salary
While it may sound ideal to have easy access to business funds whenever you choose, taking an owner's draw isn't the only way to get income from your business. Owners can also opt to take a regular salary instead of or in addition to an owners draw, and each method comes with certain tax implications for both the owner and the business.
The Owner's Draw Method
When taking an owner's draw, the business cuts a check to the owner for the full amount of the draw. No taxes are withheld from the check since an owner's draw is considered a removal of profits and not personal income.
Pros: Using the owner's draw method can help you, as an owner, keep funds in your business during times when your business may not be able to afford paying yourself a salary. You can also reap the rewards and withdraw higher amounts when business performance is strong.
Cons: Since your draws are not taxed, taking frequent draws can have significant tax implications on your personal income tax return, and you may be subject to quarterly estimates or self-employment taxes.
The Salary Method
With the salary method, the business owner is treated as any other W-2 employee and receives a regular salary. Once this salary level is set, it must be paid consistently with the appropriate amount of taxes withheld on both the employee (in this case, the owner) and the business side.
Pros: Using the salary method gives you, as an owner, a consistent level of income to meet your personal needs so you can focus on growing your business. Taxes are deducted from your paycheck through the same calculations as if you were an employee with any other organization, so there are unlikely to be surprises at tax time.
Cons: Salaries aren't as flexible as owner's draws, and you can't opt to skip paychecks if your company falls on hard times. Giving yourself too high of a salary can also raise red flags with the IRS or future stakeholders.
How Is Owner's Draw Calculated?
According to the IRS, compensation to owners (regardless if it's an owner's draw or salary) must be reasonable. This can mean different things to different people, but essentially you should take out what is needed to cover your expenses and what your business can afford.
To calculate the amount of your owner's draw, you should consider a few factors:
How much do you need to cover your expenses?
How much available cash does your business currently have?
Are there any upcoming business expenses that you will need to cover soon?
What are your business cash flow patterns?
Will your planned income be able to cover your business expenses after the owner's draw is taken out?
If applicable, what does your partner think is fair for both of you?
After considering those factors, you can arrive at a reasonable amount to withdraw without jeopardizing the stability of your business.
How Often Can You Take an Owner's Draw?
If you are taking a draw from your business as a sole proprietor, you can draw as many times as desired, as long as funds are available. The IRS does not limit the number or frequency of owner's draws on partnerships either, but you should consult with your partner to be in alignment with any funds extracted from the business.
How Does an Owner's Draw Get Taxed?
The specific tax implications for an owner's draw depend on the amount received, the business structure, and any state tax rules that may apply. In most cases, the taxes on an owner's draw are not due from the business, but instead the income is reported on the owner's personal tax return. For many individuals, an owner's draw is classified as income and may be subject to federal, state, local, and self-employment taxes, so it's important to plan ahead before filing taxes.
Payments by Business Entity Type
Depending on the structure of your business, certain payment methods are more ideal when factoring in flexibility, IRS regulations, and tax implications.
Sole proprietorship: It's best to start out using the draw method, especially when your sole proprietorship is in its first few years of operation. Once your business is more established with consistent revenues, you can consider switching to the salary method or taking a combination of salary and owner's draws as your cash flow allows.
Partnership: Using the draw method, especially for a younger partnership, can help ensure that each partner is receiving a fair share of the business profits. Using the salary method can be challenging since the partnership would need to support two salaries, not just one.
LLC: For single member LLCs, the draw method can help maintain control over business profits. Larger LLCs or LLCs in states that have excessive tax regulations may opt for the salary method.
Not-for-profit: Since NFPs are not designed to generate a profit, owner's draws can raise red flags to the IRS. Salary method is best to track all labor costs incurred by the company.
S Corp: Owners must take income through a salary. Since the corporation is a separate legal entity, owners can only take distributions, not owner's draws; distributions must be limited in scope and not in lieu of a regular salary.
C Corp: Owners must take income through a salary. Since the corporation is a separate legal entity, owners can only take distributions. In addition, those distributions are taxable to the owners, which can create a double-taxation scenario.
How Much Should You Pay Yourself as a Business Owner?
When paying yourself as a business owner, generating a reasonable income while still maintaining the health of your business is possible. While there is more than one way to withdraw income, you'll want to consider the pros and cons of the salary vs. draw method before pulling any money from your business. It's also important to track and document any withdrawals correctly so there are no unintended tax consequences or penalties. For additional assistance with payroll tax services, connect with the experts at Paychex.
Between changes in business processes stemming from the COVID-19 pandemic, the influence of the Great Resignation, and the sharp rise in costs of living, the relationship between employee and employer has evolved. Payroll industry trends are influencing how employees and employers engage with one another. In addition to being compensated with fair and livable wages, employees want employers who demonstrate they care about their workers and are looking out for their best interests. HR Technology and innovative payroll solutions, when paired with the right employer mindset, can help companies continue to adapt.
Payroll has expanded beyond simply providing compensation for services. It has become a dynamic tool for companies to support remote work environments, accommodate various and increasing compensation agreements, and meet employees' requests for faster access to funds and pay-related information. As the end of the year wraps up and 2023 begins, it's an excellent time for employers and HR to familiarize themselves with payroll trends so they can be prepared for any potential changes. These payroll industry trends include:
1. Increased Pay
The September 2022 Employment Cost Index released by the U.S. Bureau of Labor Statistics reported that compensation costs for private workers increased by 5.2% since Sept. 2021. This is on top of a 4.1% increase the prior year. The future of payroll is clear: costs of living have escalated, and many employees may be seeking pay raises to meet their monetary obligations. The Great Resignation has shown that if workers don't receive fair compensation and a supportive work environment, they won't hesitate to leave their employers.
For employers, meeting increased pay demands along with higher costs of business operations and the possibility of lower profits can make their businesses more vulnerable. It's imperative for employers to keep a careful watch on their financial metrics and have a plan in place to help avoid challenges meeting payroll obligations. Some payroll providers may provide payroll protection that extends the collection of payroll funds from your bank account.
2. Faster Payroll Processing
What began as a payroll trend in 2021 has continued to gain traction. The increased speed of payroll technology has enabled companies to process payroll faster. Consider taking advantage of same-day pay for hourly employees and the availability of shorter payroll cycles. Quicker processing capabilities also provide management with timely reporting. With faster access to current data, HR and executive management can work together to spot trends or payroll errors at an earlier stage and respond as needed.
3. On-Demand Pay
The pandemic pushed many workers into financial distress as hours were reduced, businesses shut down, and healthcare costs escalated. By working with a third-party service, employers were able to give employees the option to access wages as they were earned, prior to payday. The service typically comes with a small fee, paid for by the employee.
Today, on-demand pay remains popular. As inflation increases the financial pressures on employees, giving them their earned wages faster can help reduce the risk of hefty late fees associated with mortgage, rent, and credit card bills. This option empowers them to manage cash flow challenges better, which in turn can improve their financial management, reduce stress, and potentially increase productivity and engagement at work. Providing on-demand payroll is one way you can demonstrate that you are doing everything you can to help your employees safeguard their financial wellness.
4. Creative Compensation Plans
Although employers may need to increase compensation to remain competitive, not all options need to come in the form of a higher paycheck. Creative compensation plans can help you invest in benefits that put more money in employees' pockets. One of the top employee benefits trends for 2023 is reducing healthcare expenses and providing employee health benefit accounts which can help you accomplish this. Similarly, a dependent care flexible spending account (DCFSA) can help ease the burden of daycare costs for children and dependent adults. Other benefits — public transportation passes, healthy lifestyle coaching, employee assistance programs, or health insurance plans that offer financial incentives for healthy behaviors — are all creative ways to increase the total compensation your employees receive from your business.
5. The Gig Economy
Gig workers and the freelance economy has been steadily growing for years and a 2020 Paychex survey exploring the freelance economy reveals that the pandemic has only accelerated its momentum. While traditional employees are typically paid weekly or bi-weekly, freelance or gig workers may have to wait weeks or months before being compensated. Employers who delay paying freelance or gig workers risk losing these skilled and talented individuals to competitors. Outsourcing payroll or using the most current payroll technology can help you ensure you are taking care of your contract-based, freelance, and gig workers with the prompt payments they depend upon and deserve.
6. Pay Transparency
When a business is open about compensation and pay-related information, it can increase HR's confidence regarding financial decision-making. Pay transparency can also help your business look more appealing to current employees and potential new hires because they won't have to second guess their compensation package. A worker's clear understanding of what their compensation will be and why, along with what steps can be taken to increase pay over time may help remove pay inequity and the perception of bias.
If there is any question that increased pay transparency is a trend, just look at state and local laws. Colorado adopted a salary transparency law in 2019. Since then, California, Nevada, Rhode Island, Connecticut, Washington, and New York followed suit along with the cities Cincinnati and Toledo, Ohio and New York City.
7. Higher Levels of Payroll Accuracy
Payroll accuracy is vital. Rather than processing batches of checks and finding errors on the back end, which takes time to correct, building in more front-end reviews can help ensure that payroll is accurate before it goes out the door. Expanding on the idea of transparency, allowing employees to review their pay information prior to the release of funds is another way to proactively confirm accuracy. Using Paychex Pre-Check, employees can be involved in the payroll review process and confirm that their earnings and withholdings are accurate prior to payday. Having regular access to this information can also help them make necessary adjustments in withholdings or contributions to pre-tax accounts so they can take full advantage of their benefits package.
8. Innovative Payroll Technology
A reliable partnership with your trusted payroll provider can help you take full advantage of the latest trends in payroll management. Whether you're limiting services to a basic payroll run from a third party or choosing to outsource your full HR strategy, a strong partnership early in the process can make payroll management easier and more cost-effective down the road. Taking advantage of forward-thinking technologies and payroll delivery systems can play a pivotal role in your business strategy. Fundamentals around pay — recruiting and providing pay transparency, offering a creative compensation package, or giving employees the ability to get paid faster — go a long way in establishing a trusted and loyal employer-employee relationship.
The past few years have demonstrated that major unexpected events can and do arise. Preparation and flexibility are key to addressing dramatic shifts in the economy and the workforce. Regardless of the turmoil outside of a business's control, payroll obligations and recordkeeping remain constant. If you're ready to put the latest industry solutions to work for you and your employees, Paychex can help you turn payroll into a business strategy for long-term resiliency and success.
Some businesses still employ ineffective or inefficient time and attendance methods, despite major technological developments. As a result, these companies' HR and payroll departments still may be at risk for making data entry errors, over- or underpaying employees, or using a sizable chunk of their time on administrative tasks that could be better used elsewhere.
It's for these reasons that it may be worthwhile to take a closer look at your time and attendance process, and consider solutions that can have a positive impact on your business. With accurate time tracking, you could mitigate data errors, reduce incorrect payments, and limit time spent on related administrative tasks.
Adopting Time Tracking Tools That Improve Accuracy and Streamline Tracking
Now is a great time to catch up on the latest employee time and attendance trends. Here are some key developments that can dramatically improve operations within your company.
Automated Time Trackers
The latest time tracking systems offer real-time access to data, providing employees with an advanced, user-friendly alternative to outdated or manual time-tracking processes. Automated systems feature employee dashboards and flexible punch methods, including the ability to clock in through mobile punches via a smartphone or tablet. Some systems offer a range of additional, customizable online time-collection options — whether by badge, biometric finger scan1 and iris scanner, keypad, or web entry — that can help you reduce lost time and boost employee productivity.
WiFi-Enabled Time Clocks
Biometric iris technology can ensure time-punch accuracy (with an optional image capture), promoting greater efficiency and accuracy. For instance, the Paychex Iris Time Clock is designed for today's dynamic workforce and easily supports businesses of all sizes. Its compact, modern design makes it easy to place in manufacturing and other environments where space may be limited. And the choice of WiFi or Power over Ethernet (PoE) makes it easy to install.
Advanced Scheduling Modules With Calendar Integration
Integrated scheduling can now take place using a time and attendance solution. This offers businesses greater visibility and flexibility in managing employee schedules. These schedules can be digitally monitored on a weekly basis, by organizational unit or employee group, with pre-set capacity requirements per employee shift. Also, employees can clearly communicate their availability to supervisors and receive email notifications of changes in real-time, making things easier in terms of planning and keeping commitments in their personal lives.
These features provide employees with the ability to toggle between Outlook2, Google™, or an Apple® calendar. This function gives employees a more customized approach to managing shifts and overtime schedules, and in the format they feel most comfortable using.
Time and attendance is at a point now where, in an emergency situation, an employee can easily modify their schedule and adjust it to their needs. And entering time has become simple to the point where an employee may only need to enter exceptions.
Facial Recognition Kiosk App
Some businesses are adopting a mobile punch option, using facial recognition software and kiosk app, that lets employees easily clock in and out. This app is an ideal resource for people on the move. The enhanced functionality and sleek user interface provides a consistent punch experience, allowing employers to capture real time worked on their mobile device.
Mobile Time Sheets
Mobile time sheet software, downloaded as an app onto a mobile device, enables employees to access time sheets online. The data provided in this user-friendly method can help employers with payroll processing, recordkeeping, and offers the ability to monitor attendance more closely.
Mileage Reimbursement Apps
Mileage reimbursement can also be accomplished in a time and attendance system. For example, the Paychex Flex® mobile app allows employees to input data directly, which eliminates the need for manual tracking for reimbursement purposes.
Allowing Flexible Scheduling
Flex time is a growing trend among employees and employers trying to recruit in a tight labor market. Some new mobile time and attendance systems make it easy for employees to manage their flexible worked hours, while companies can manage regional and local differences in reporting requirements. Even with the latest technology, it's important to work with a compliance professional who can help make sure there are no gaps between what the system can manage and the regulations that apply to your company.
Improving Business Management
Time intelligence is a new way of thinking about time and attendance, where time is an asset as real as money, or your people. Think about the number of hours each year that employees work in your company. Are you able to account for all that time? And are you able to tie it to specific outcomes? When you can connect to outcomes, you can use time and attendance to start making decisions in the future based on these insights.
Time and attendance systems have mostly evolved beyond the physical aspects of punching in and out and time sheets to tracking how you pay employees and job costing. But the future may be about thinking of time and attendance as more of a platform than an app. It's become simpler to collect data and report on it.
Flexibility for a Changing Workforce
In the future, your workforce management system will likely need to be flexible enough to handle more types of employees than before, including a large increase in gig or contract workers. Companies that successfully manage this shift will probably need to include HR and payroll in the sourcing and onboarding of these gig or contract workers.
It's a missed opportunity for some not to gather insights from these workers' data and to not be able to pay them accurately and quickly. These workers will have alternatives in the future, and companies that can't pay them on time and accurately may have a more difficult time attracting the best potential contract workers.
Managing Compliance Risk
Some regulatory issues that a new time and attendance system may be able to assist with include:
Applicable wage and hour laws;
Predictive scheduling;
Biometric information privacy;
Various forms of leave, such as sick time, along with family or medical leave; and
Affordable Care Act requirements.
An advanced time and attendance system may also allow companies to capture location and time worked from remote workers for regulatory purposes, such as appropriately applying state income tax if the employee is working in more than one location with different laws.
Getting Insight Into Labor Costs
Tools like online timekeeping solutions now fully integrate with payroll to ensure accuracy and eliminate instances of paying for time not worked. Electronic employee consent and acknowledgment can also be collected, which may eliminate the need to retain paper copies for each individual using the time and attendance system. If your company needs to clock time on site, a solution such as a time clock with biometric technology can mitigate behaviors like buddy punching.
Improved time tracking may also help with audits. Businesses may be overpaying contract workers today and not know it, because time sheets (usually manual) don't match up to payments and no one's checking.
Giving Managers Time To Be More Productive
Time and attendance systems can help automate repetitive tasks once taken care of by managers. In the future, you may be able to give managers more of their time back to spend on productive tasks, not fixing their employees' time sheets.
Improve Your Employee Productivity by Adopting the Latest Time Tracking Trends
Taking a critical look at your time tracking method is important, since time and attendance records are essential for making critical decisions about hiring needs, workforce reductions, or job assignments — all of which require knowing exact hours worked by employees. As you research time and attendance systems, consider implementing a solution that's flexible and scalable enough to address your business needs.
---
1During finger scan enrollment for Paychex Flex Time, unique points are referenced on an employee's finger and an algorithm converts these points into a mathematical template made up of 1s and 0s. It does not collect, store, or transmit an employee's fingerprint nor can it be reverse-engineered into one.
2Outlook is a trademark of the Microsoft group of companies