Discover the Simplicity of Paychex Flex®
Take a look at our Paychex Flex demonstrations, and you'll quickly see the many HR, payroll, and benefits tasks you'll be able to handle when, where and how you want.
Desktop Application Overview
Click through to view some highlights of the Paychex Flex desktop experience.
Desktop Application Overview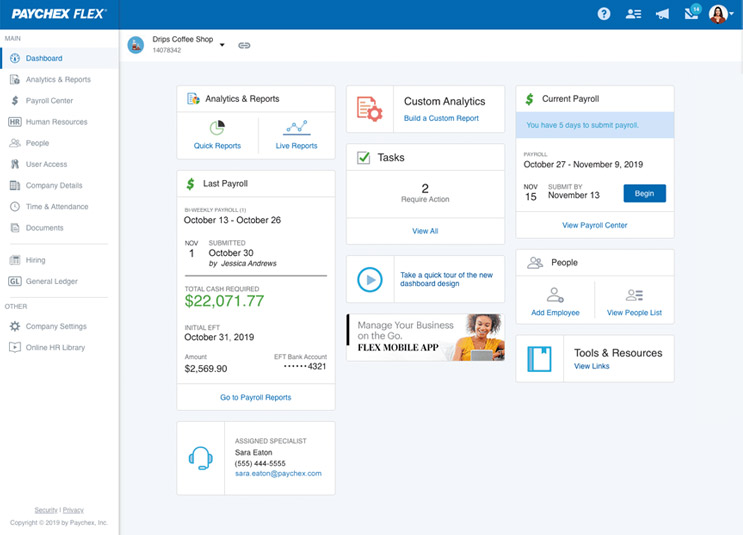 An All-In-One HCM Solution
Built on a single platform, using a single data profile for each employee that serves as the master source for all transactions, Paychex Flex ensures real-time accuracy across every one of its robust, customizable applications.
#}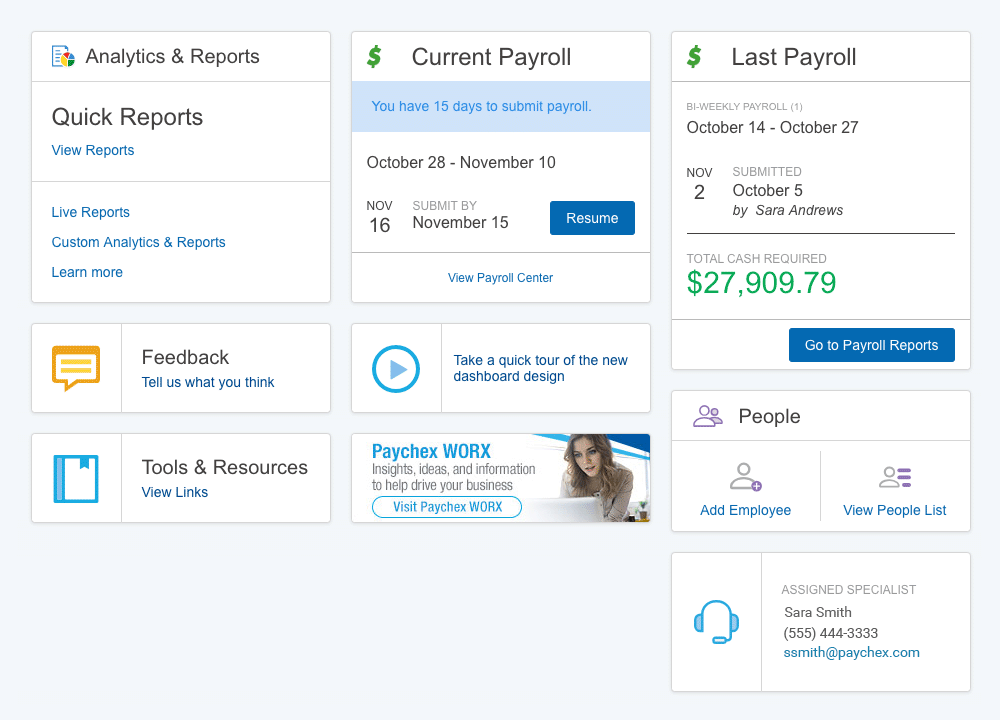 See Your Most Important Information at a Glance
The main dashboard gives you the most frequently accessed information right at your fingertips, helping you make insightful decisions while saving you time. Quickly access analytics and reports, current payroll info, and more.
#}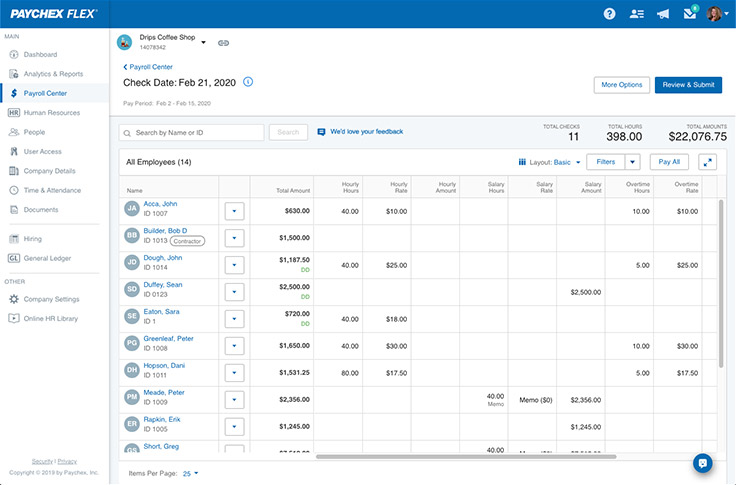 Enter Payroll Quickly and Easily
With Paychex' pay entry grid view, you can work faster and more efficiently. You'll fly through data entry, including editing an employee's hours and rate. Customize what and who you see by using Layouts and Filters. Your changes are automatically saved as you go.
#}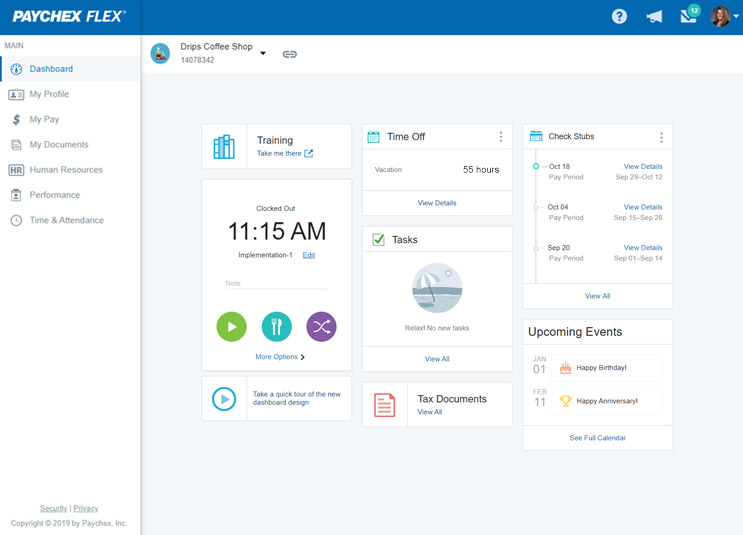 Access for You and Your Employees
Spend less time answering employees' questions by giving them controlled access to their payroll information online, including check stubs, time-off summaries, tax documents, and more. Empower your employees to edit their personal information, request tax changes, and more. You as the administrator will have the ability to review and approve changes before they are final.
#}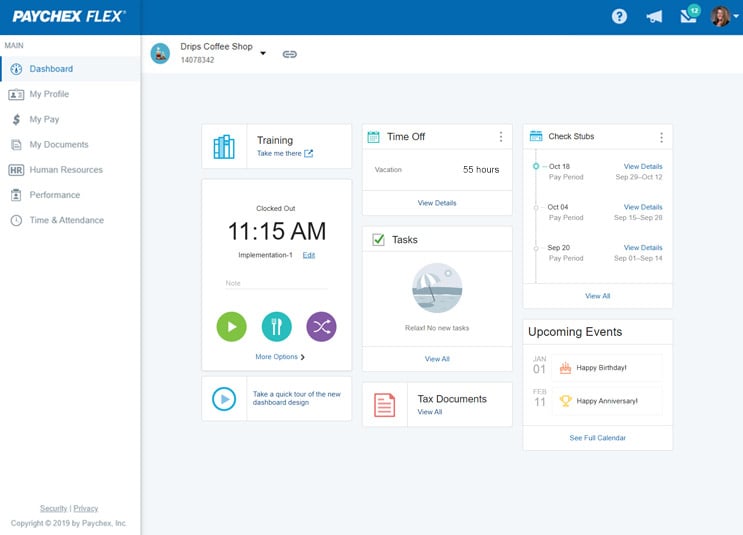 Automate Your Time-and Attendance Tracking
Enroll with one of our online timekeeping solutions that fully integrates with your Paychex payroll to help ensure accuracy and give employees the option to clock in and out right from their dashboard or our mobile app.
#}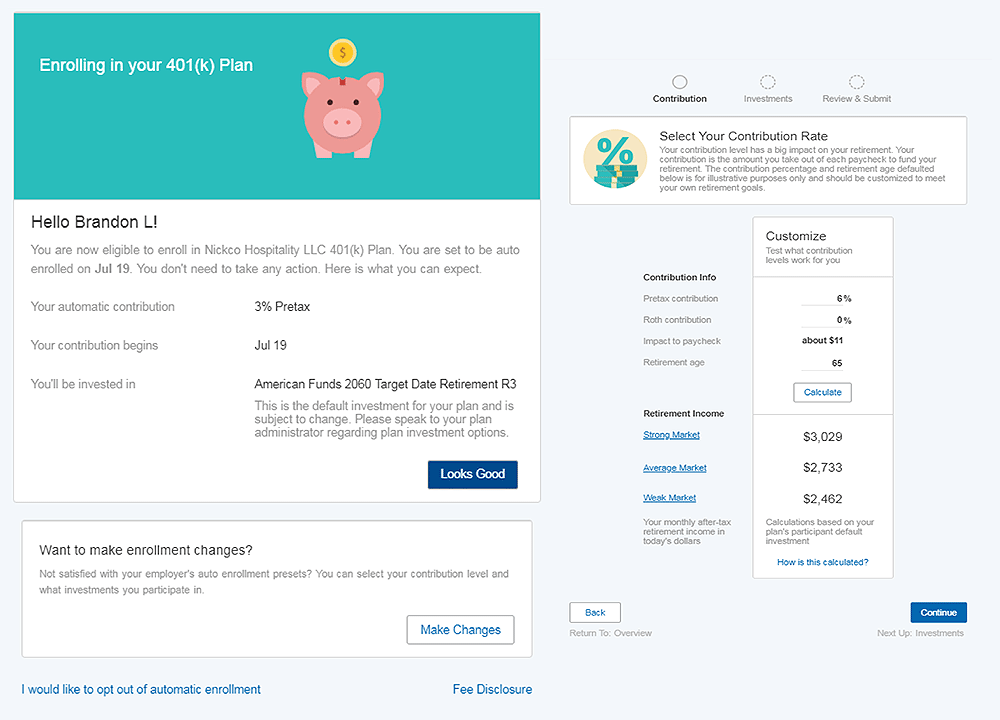 Experience Retirement Made Easy
You and your employees can enroll with ease, access your accounts through the online portal or mobile app, get personalized quarterly statements, use the retirement calculator to check plan progress, and get personalized investment advice from third party experts. You'll have access to review employee retirement contributions and monitor plan participation.
#}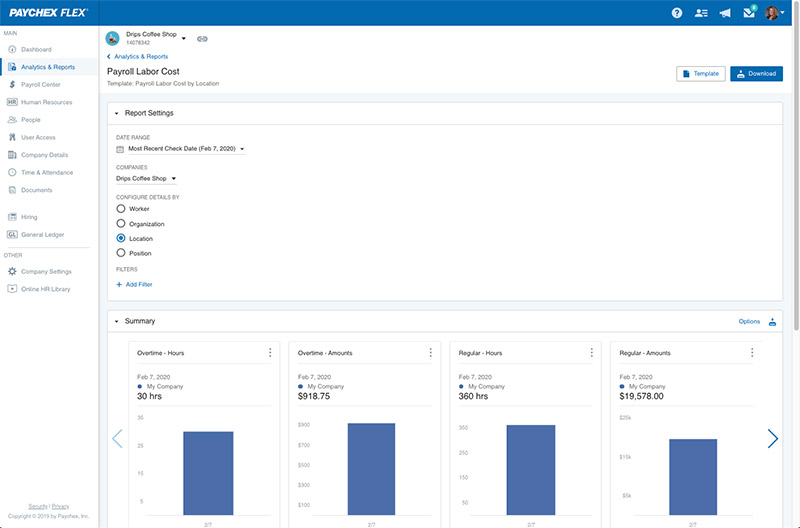 Drive Better Decisions with Powerful Reporting and Analytics
Run a smarter business with more than 160 standard reports and dashboards, plus the flexibility of fully customizable and configurable workforce analytics. Access interactive reporting with the Live Reports feature to get on-screen feedback and insights into your organization.
#}
Manage Your People
The People List lets you set up new employees via a few streamlined steps and allows you to manage your workers from anywhere in Flex. You can also view and manage documents and see active and past performance evaluations.
#}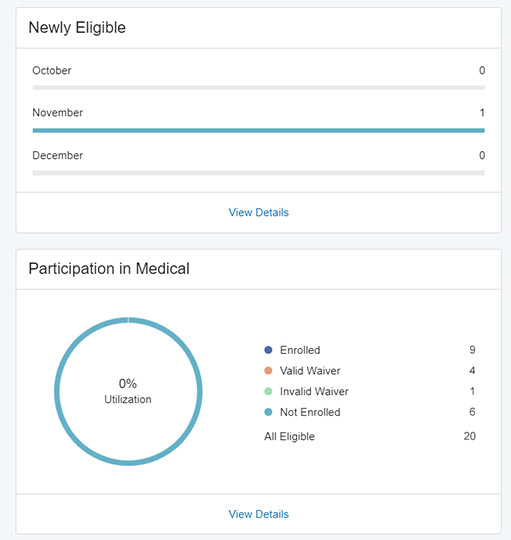 Manage All Your Employee Benefits from One Place
With Paychex Flex, you can easily manage your company's group health insurance, section 125 plans, retirement, and other employee benefits from a single integrated platform with full mobile functionality. We work with you the way you want to work.

#}
Employee self service demo