Online Time and Attendance Software that Gets Results
One system. One login. One simple, seamless experience.
Paychex Flex® Time, our cloud-based time and attendance system, is fully integrated with our all-in-one platform Paychex Flex, helping you save time and prevent errors while single sign-on connects employees with the information they need across devices, locations, and services. 
Complete integration with payroll and HR
Instead of managing data in multiple places, Paychex Flex Time supports one integrated solution that includes all of your company and employee information in a single platform. We make time tracking simple for administrators, as employee hours automatically and securely flow to payroll and other HR functions.
Online employee self-service
Employee self-service capabilities within Paychex Flex give workers the ability to: 
View and approve time cards 
View work schedules and time-off balances 
Request time off and submit pay adjustments 
Reliability even during business disruptions
Rely on Paychex Flex Time technology to help you navigate potential disruptions to your business including: 
Time and attendance continuity 
Workforce safety and compliance support 
Remote workforce management and scheduling 
Time off and extended leave tracking seamlessly applied to an employee's timecard 
Support when and where you need it most
Our mobile technology and service solutions support remote and on-site workers with access to the tools you need to: 
Automate time and attendance and help ensure employees are paid accurately 
Streamline scheduling requests and simplify administrative tasks 
Navigate changing workplace dynamics to help keep operations running efficiently 
Flexible punch-in options
Your employees may be working onsite, remotely, or a combination of the two. That's why we offer flexible employee time-recording options: 
Tablet kiosk app with optional facial verification 
Mobile app 
Web punch 
InVision® Iris Time Clock 
Real-time dashboard updates
View your team's activity — whether active employees are working or on break — in real time so you can quickly assess operational needs. 
Quick and easy access to data
A simple and intuitive interface offers managers and supervisors real-time attendance data, labor analytics, and tracking key performance indicators. The manager dashboard serves as a central hub to review and approve timesheets and help manage teams. 
Job costing and labor distribution
Determine how resources and time are spent with greater precision. Enable employees to clock in under their applicable labor assignments to keep hours and project costs allocated correctly. 
Paychex Flex® Time Essentials
Web Punch, Mobile App, Kiosk App with Facial Verification, Biometric Iris and Fingerscan Time Clocks, Interactive Voice Response System
Web Punch, Mobile App, Online Timesheets, Kiosk App with Facial Verification
Pay Adjustments (Tips, Reimbursements)
Capacity Scheduling (Worker Availability & Weekly View)
Approaching Overtime Alerts
Time Off Requests (Including Via Mobile)
How it Works 
Safe, accurate, touch-free punching

Safe, accurate, touch-free punching

Fully-integrated with Paychex Flex Time, the Invision Iris Time Clock delivers flawless performance in the most challenging work environments – even while wearing safety glasses and masks.

Employee self-service. Anytime. Anywhere

Employee self-service. Anytime. Anywhere

Wherever your work takes you, Paychex offers easy-to-use and highly-efficient mobile solutions that make scheduling a breeze.

Worry-free compliance and cost control

Worry-free compliance and cost control

Reduce time card errors and the daunting task of preparing payroll. Our tight integration with the Paychex HCM suite automates manual tasks to help you control costs and stay labor compliant.
Employee Timekeeping Made Simple
It's up to you to choose the method that employees use to clock in, but consider Paychex time clock options. They can help you gain back time in your workday, increase the accuracy of your payroll, and fully integrate with Paychex Flex and other third-party providers.
What Our Clients Say About Paychex Time Clock Solutions
Whether getting assessments in real time about the operations or planning the production schedule, TYR Tactical CFO Kevin Hull uses the data from a Paychex TAA solution as a financial and headcount tool to ensure they are staffed properly and addressing any immediate issues.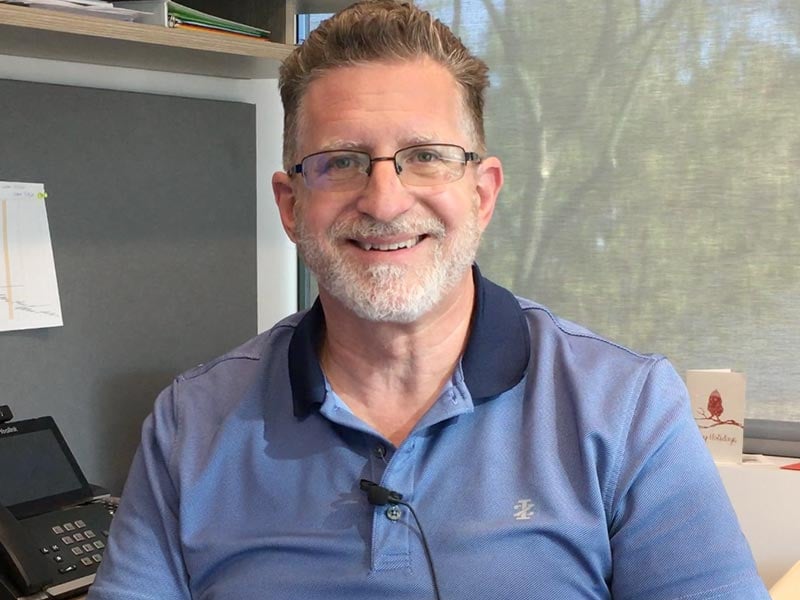 It's very efficient for me just to log-in and start clicking on a few links to get to the information I need. It gives me a real-time assessment of the situation I am looking at or looking for. We use that data to spot trends.
Kevin Hull
Chief Financial Officer
TYR Tactical
Access Time and Attendance from Anywhere
From touchless clocking solutions to our powerful Paychex Flex app, you can track time worked, manage team schedules, and support your compliance efforts — whether you're working onsite, offsite, or at home.
Mobile Access
Employees can punch in and out, request time off, view schedules, transfer between jobs or assignments, and more — from any location.
Facial Verification
Built into the Kiosk App, facial recognition provides employee identification with every punch and works with any iOS or Android device*.
Geolocation Protection
Confirm the location of every punch recorded by mobile employees. Simply click the pin icon to display the location where the punch was recorded.
Geofencing Technology
Set up a virtual perimeter around designated areas where employees are permitted to record their punches.
Mileage Calculator
Included with Paychex Flex Time, simply hit "start" at your beginning location, drive to your destination, and press "stop." Mileage can be automatically recorded and submitted for reimbursement at your company's designated rate.
Calendar Integration
Employees can sync their work schedule to their personal calendar on their smartphone, tablet, or PC.
Tablet Kiosk App
Convenient access to PTO requests, vacation balances and schedules, time card approvals and pay adjustments are included. Add optional punch and facial verification features when it's right for your business.