Overcome new business challenges whether employees are on-site or working from home. 
Fully automated, Paychex Flex® Time can help you navigate the new workplace. You'll be able to access payroll and HR information with the tap of an icon from wherever you are. With employee self-service, remote workers can track time using a variety of touchless time collection methods.
Access time and attendance from anywhere
Whether you're on-site, at home, or on the road, you can approve timecards, view work schedules, and check time-off balances. Employees can use the self-service feature to request time off and submit pay adjustments.
Simplify time tracking
Paychex TrueShiftTM is a standalone biometric fingerprint time clock with built-in software. It can help you prevent "buddy punching," automate time tracking and reporting, and make it simple to import employee hours directly into Paychex payroll. 
Clock in quickly and accurately from nearly any environment
The Paychex InVision® Iris Time Clock is the only iris recognition clock that's fully integrated with an industry-leading technology and service platform — Paychex Flex. It's also easy to use and secure, allowing employees to keep their face mask on when they clock-in, making it a safer, contactless time clock option.
Expect more from your time and attendance software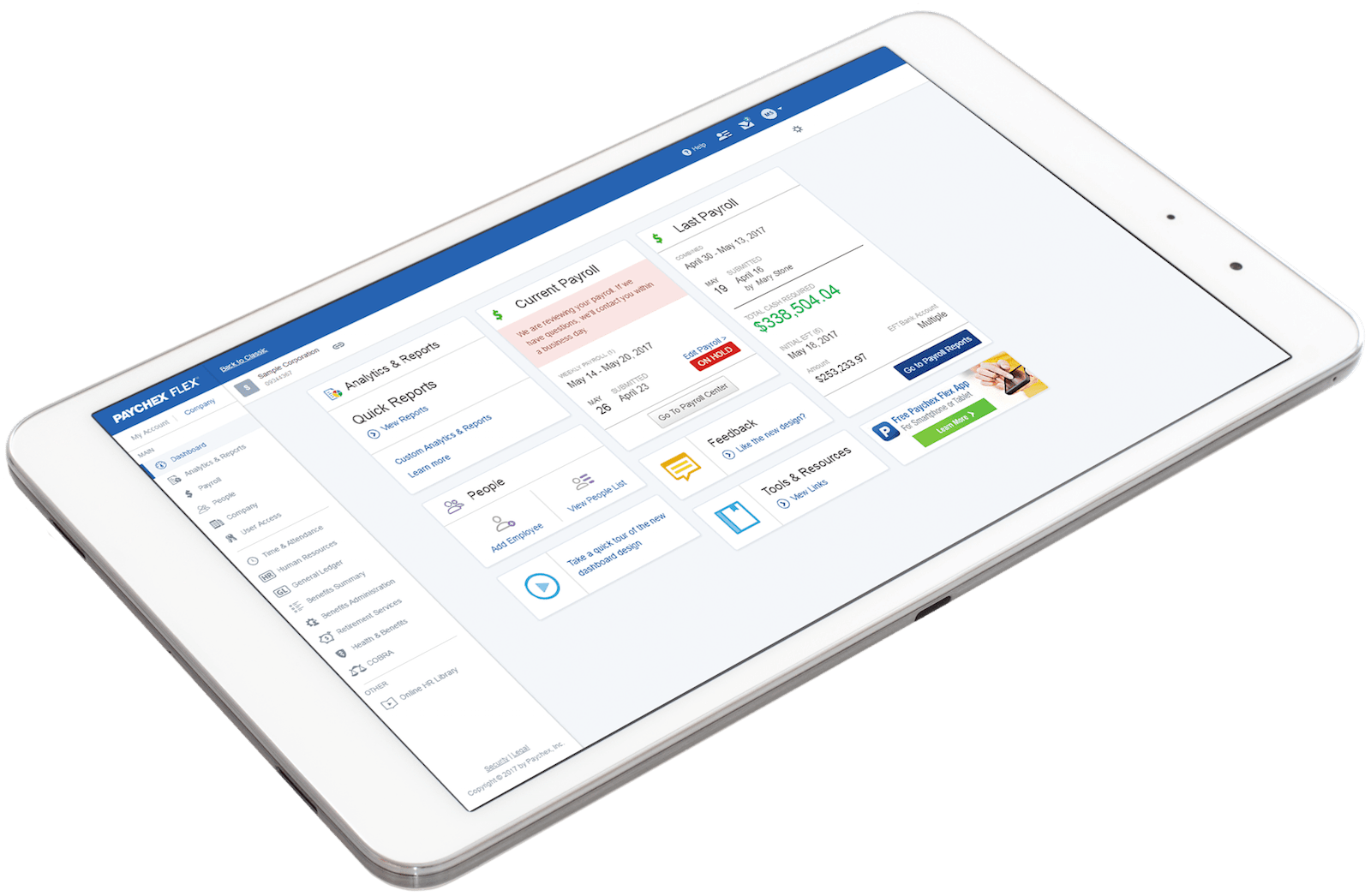 Insights and tools to keep you informed
View more insights on topics of interest to your business on Paychex WORX.
An hour of emails here, some phone calls there, and plenty of time spent on administrative work — these tasks are part of the everyday flow in most organizations. In fact, today's workers report that near-constant distractions make them significantly less productive and negatively affect their performance.