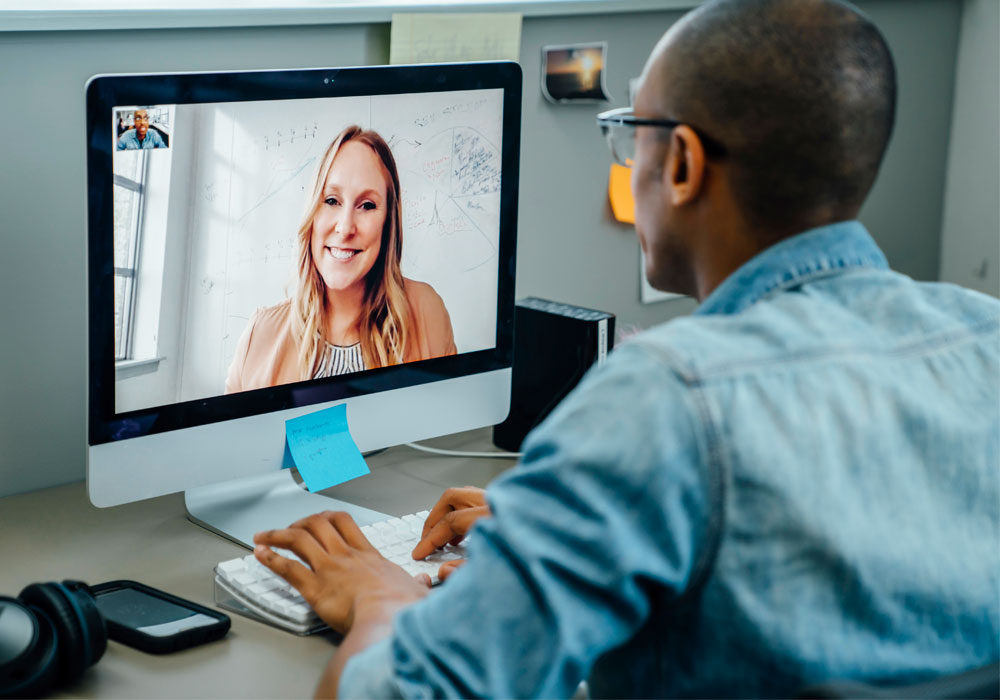 Applicant tracking system and recruiting software
Don't miss out on hiring quality candidates because you're using a manual and inefficient applicant tracking system. Automate tasks with Paychex Flex® Hiring, which helps give you the power, reach, and time to find the best candidates to fill open positions. Recruiters and hiring managers can stay connected throughout the process with our full-spectrum, recruiting-to-onboarding applicant tracking system. Another bonus: integration. When you hire an employee, needed data automatically flows into Paychex Flex® for payroll and HR activities.
Why your business needs an applicant tracking system
Applicant tracking software can help make the hiring process easier for you and the job candidates — all through automation. Your business might also benefit from myStaffingPro, a stand-alone package.
Standardize your process (job posting, interview scheduling) 
Improve communication 
Develop candidate scoring systems unique to your business 
Improve accuracy, time savings  
Lower cost per hire 
Applicant self-service  
Simplify Your Applicant Tracking
Save time by standardizing processes 
Having a set way of posting jobs — assisted by integration with dozens of job boards, including Indeed — scheduling interviews, and handling hiring workflows can produce significant time savings and consistent results.
By simplifying key tasks with our online applicant tracking system, you can help improve communication to candidates and your hiring managers throughout the process. 
Automation reduces the potential for lost and incomplete forms. Our online applicant tracking system is designed to help improve accuracy and save time for HR and job candidates. 
Save money by improving efficiency 
Applicant tracking software not only can save you time as online forms eliminate the paper process. It has the potential to lower your cost per hire by making it quicker and easier to determine the right employee for your business.  
Make the process work for candidates, too 
Job candidates are busy, too. Paychex Flex® Hiring offers self-service so candidates can view job descriptions, submit resumes and cover letters, and check on the status of their application from a mobile device.
Be More Efficient — from Recruiting to Regulatory Compliance
Hire the best candidates with recruiting software and applicant tracking system
With our automated applicant tracking system, you can list positions internally and externally, screen job candidates, view and use HR analytics and reports – all to improve your recruiting process and increase your chances of hiring the best candidates.
Consider other tools to enhance employee onboarding
Make sure your employees know the policies of the workplace, the safety rules they must follow, and much more.
Frequently Asked Questions
What is an applicant tracking system in HR?

What is an applicant tracking system in HR?

An applicant tracking system in HR uses automation to improve efficiencies for the employer and the job candidate throughout the recruiting and hiring process. 

What does an applicant tracking system do?

What does an applicant tracking system do?

Our applicant tracking system streamlines the process of recruiting and hiring candidates, helps save time and reduce errors by replacing paper forms with online forms. Resume parsing tools also can auto-populate applications – reducing errors and saving candidates time. It provides opportunities to use tools such as social media sharing and free job-posting boards to enhance your internal and external reach for candidates.    

Why do you need an applicant tracking system?

Why do you need an applicant tracking system?

In a competitive market, a positive business reputation can help you recruit candidates. An applicant tracking system enables employers to screen more thoroughly by designing multiple-choice questions with scoring capabilities. Finding more top-quality candidates through an applicant tracking system can help save on cost per hire and avoid hiring an individual that could ultimately damage the reputation of your business.