Paychex Learning Management System
Provide employees the online learning tools they need to succeed
Creating a workplace that promotes skill, career, and leadership development is important for everyone. Paychex Learning Essentials and Paychex Learning Enhanced enable you to provide accessible online courses to your workforce more affordably than a traditional learning management system, or LMS platform.
By making LMS training and e-learning a priority, you can help ensure employees – of any generation – are engaged, focused and continually honing their skills, in addition to potentially improving retention and diminishing costly turnover to your business.
Paychex Learning Management System features:
Modern digital user interface

Training courses are available online for both onsite and remote employees.

Agile and accessible online courses

No need for additional login or sign-in locations – courses are available through Paychex Flex®.

Relevant topics

Select training course libraries that meet your industry's or workplace's demands.
5 online training courses
Track and view learner transcripts
Calendar to schedule live trainings
Ability to purchase additional training libraries
Add videos and online links
Interactive quizzes and tests
Provide checkpoints and surveys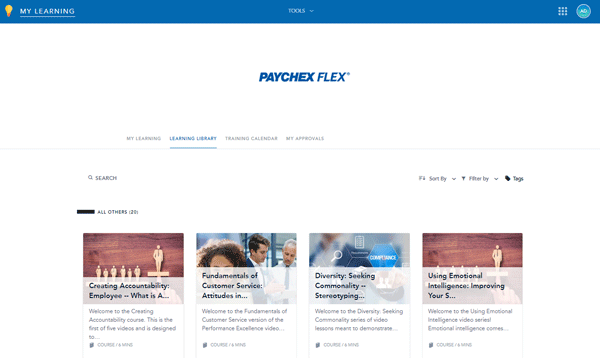 What you'll get with Paychex Learning Essentials online courses
LMS features include:
Five eLearning courses that educate employees on business basics
Six libraries of courses covering business skills, HR compliance, sales and service, leadership and management, software, and workplace safety may be purchased separately for a nominal fee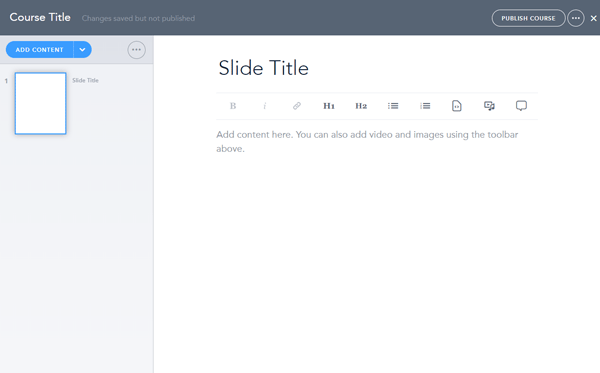 What you'll get with Paychex Learning Enhanced
This robust LMS platform includes all components of Paychex Learning Essentials and adds the ability for employers to easily customize content to their industry or workforce.
Tailor training for your business with Paychex Learning Enhanced
Already have training materials? Looking to create custom trainings? Now managers can assign and monitor employee trainings, upload previously created training materials, and create their own trainings. Using their Paychex Flex account, employees will then be able to access the new and existing trainings.
LMS features include the ability for employers to:
Upload existing online courses
Create new materials in the LMS system
Enhance content by easily importing video from sites like YouTube and Vimeo, as well as import third-party content from other providers