Compare Paychex Payroll Packages
Easily manage your business and employees when and how you want — from desktop or mobile — and control payroll software solution costs with our all-in-one Paychex Flex® technology, compliance experts, and HR support.
Get the Right Solution for Your Business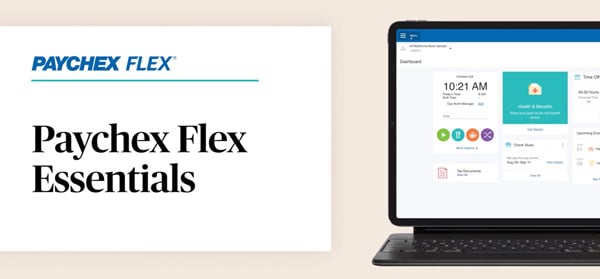 Paychex Flex® Essentials
Online payroll and tax filing

Easy sign up and setup

Chat and phone support, 24/7

For businesses with 1-19 employees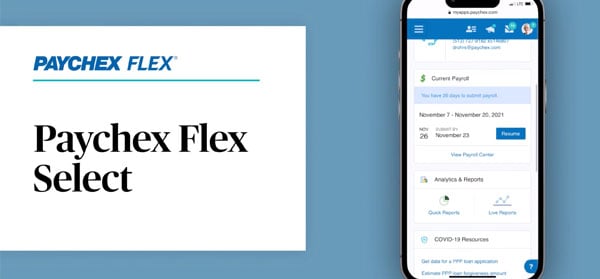 Paychex Flex® Select
One-on-one guidance to match your needs to our solutions
Online payroll and tax filing
Online employee training and development
Chat and phone support, 24/7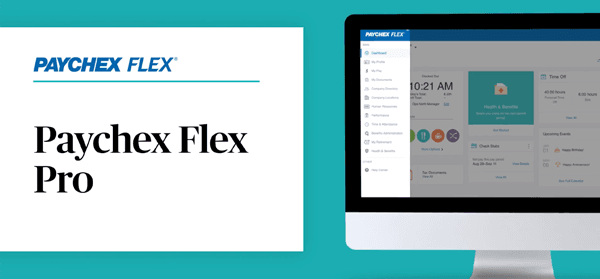 Paychex Flex® Pro
Full-service setup, payroll, and tax filing
Do it easily online or with an expert payroll specialist
Valuable HR tools and a personal consultation
Chat and phone support, 24/7
Payroll Bundle Options That Fit the Needs of Any Size Business
Paychex Flex® Essentials
Price: $39/Mo. + $5 per Employee
Paychex Flex® Select
Price: Customized Based on Your Unique Needs
Most Popular
Paychex Flex® Pro
Price: Customized Based on Your Specific Needs
Direct Deposit & On-Site Check Printing
Electronically transfer wages into the employee's bank account or conveniently print checks yourself.
Mobile App for Employees and Employers
Download the Paychex Flex mobile app to access Paychex information – and even submit payroll – on-the-go.
Employee Self-Service
Add new employees and invite them to register for a Paychex Flex account where they can complete activities on their own — saving you time.
Standard Analytics and Reporting
With Paychex Previewsm you can review your payroll reports and make changes as needed prior to you submitting payroll.
General Ledger Report
Get access to common payroll reports such as a general ledger of your financial transactions.
Garnishment Payment Services
Automatically deduct and remit garnished wages to the appropriate agency.
Additional Employee Pay Options
In addition to direct deposit: paper checks, check signing, and check logo service.
Taxpay® Payroll Tax Administration*
Rest easy knowing your federal, state, and identified local payroll taxes will be calculated, paid, and filed on your behalf with Paychex Taxpay. 
W-2s and 1099s**
Get your required employee and independent contractor tax forms for tax season. 
New-Hire Reporting
Meet state reporting requirements for new and rehired employees and independent contractors.
Labor Compliance Poster Kit
Receive up-to-date printed or electronic federal and state posters for display in your workplace.
Workers' Compensation Insurance**
Select a plan from top-tier national carriers with help from licensed agents of Paychex Insurance Agency.
State Unemployment Insurance Services
Get assistance with managing your unemployment insurance processes.
HR Library and Business Forms
Access important human resources documents for your employees and your business. 
Paychex Learning Management System
Make e-learning a priority at your business with online courses designed to help your employees stay educated, engaged, and focused while helping improve employee retention and reduce turnover.
Paychex Flex Onboarding
Add new employees and invite them to register for a Paychex Flex account where they can complete activities on their own, including new hire tasks for direct deposit, tax forms, and more — saving you time.
Paychex Employee Screening Essentials
Perform background checks on candidates quickly and easily. A limited number of screens are included with your package.
Employee Handbook Builder
An online handbook builder tool that includes access to federal and state policies. Customize your handbook with additional optional policies applicable to your business.
Optional Services at No Additional Charge
Paycard
Electronically deposit payroll funds onto a prepaid paycard for easy access.
Financial Wellness Program
Help workers meet their financial goals with a variety of tools and education, including short-term loans.
Tax Credit Services
Get help finding and applying for tax credits for which your business may qualify to maximize your tax savings.
Employee Assistance Program (EAP)
Additional Services
Paychex is an all-in-one payroll, HR, and benefits platform that integrates each aspect of your business to make them easier to manage.
Retirement Services
As the largest 401(k) recordkeeper, we have the experience to take care of your plan and as well as offer multiple retirement plan types and investment options to fit the needs of you and your employees for every industry and business type.
Employee Benefits
Help your business recruit and retain productive employees by offering health insurance, a retirement plan, and voluntary benefits from America's number-one 401(k) recordkeeper and top 25 insurance agency.
Time Tracking
Automate time and attendance for more accurate time tracking and greater employee productivity through our mobile apps and integration with Paychex payroll.
Dedicated HR Professional
Your Paychex HR professional can conduct an assessment, make recommendations to help solve your specific HR issues, and keep you up-to-date with changing regulations.
Group Health Insurance
Attract and retain the best talent with access to a cost-effective, comprehensive employee benefits package, which can help you level the playing field with Fortune 500 companies, take time-consuming HR administrative responsibilities off your plate, and is supported with seamless employee benefits administration.
Employee Handbook
Build your handbook online in collaboration with a leading employment law firm. It can include your custom policies as well as regularly updated federal and state policies.
With Paychex Flex®, You'll Find Time to Focus on Strategy and Growth 
Kelly Ennis of The Verve Partnership had a team of advisors and colleagues to help as she moved into her role as owner, but she also realized she needed help with back-end administration. With Paychex Flex® she found the technology that made managing cash flow and payroll more efficient, which enabled her to focus on the creative side and building the business.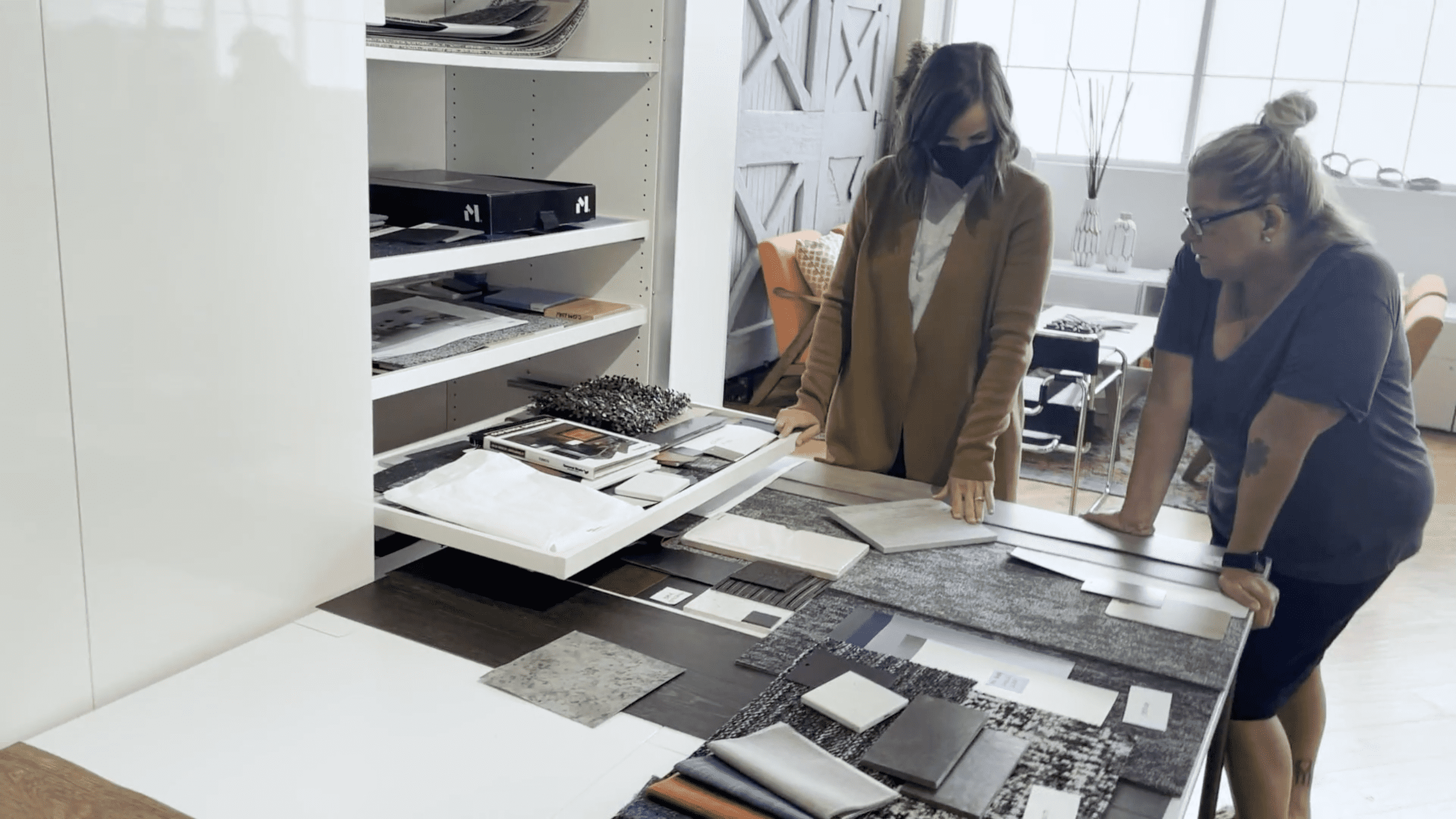 "In working with Paychex, it has given me the freedom to work on the business knowing that our payroll is being taken care of and being managed day to day, and I don't have to worry about it, which is beautiful."
Kelly Ennis
Founder and Managing Principal
The Verve Partnership
Frequently Asked Questions