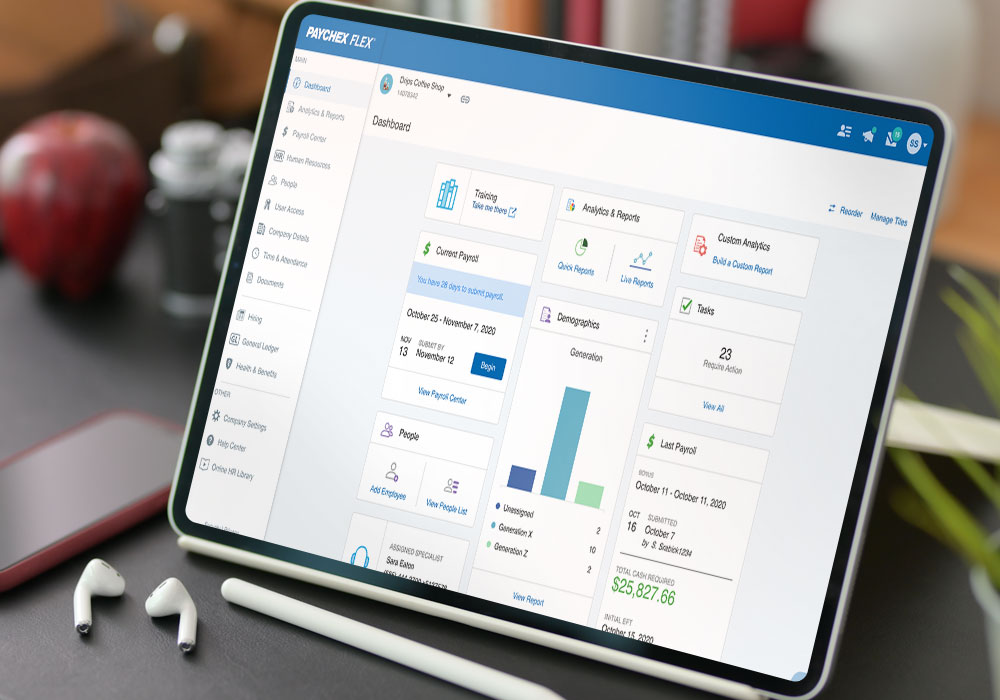 Compare Paychex Payroll Packages
At Paychex, we work to simplify our customers' complex business challenges through our all-in-one innovative technology, compliance experts, and HR support. With Paychex Flex®, you can manage your business and employees when and how you want – from desktop or mobile app.
Payroll Package Options that Fit the Needs of Any Size Business
Paychex Go®
Price: $39/mo. + $5 per employee
 
Paychex Flex® Select
Price: Custom based on your needs
 
Most Popular
Paychex Flex® Enterprise
Price: Custom based on your needs
 
Online Payroll
Easy-to-use online payroll software with an intuitive, user-friendly interface.
Payroll Tax Administration
Rest easy knowing your federal, state, and identified local payroll taxes will be calculated, paid, and filed on your behalf.
Track Time and Attendance
Simplify time entry, tracking, and approvals through full integration with your payroll.
New-Hire Reporting
Adhere to state reporting requirements for new and rehired employees and independent contractors.
Free Mobile App
Download the Paychex Flex mobile app to access Paychex information – and even submit payroll – on-the-go.
Integrated System for HR, Payroll, and More
Easily connect and share data between Paychex Flex and dozens of popular HR, accounting, point-of-sale, and productivity tools as well as third-party vendor integrations.
Paychex Digital Marketing Essentials***
Includes a 60-day free trial of five key digital marketing tools; unlimited access to an educational library on digital marketing, live webinars, online courses, and an active social community; a digital marketing performance report and expert consultation to identify current weaknesses to take advantage of online opportunities to meet your goals.
General Ledger Report
Get access to common payroll reports such as a general ledger of all your financial transactions.
Accounting Software Integration
Securely link payroll data to popular accounting software such as QuickBooks® Online, Sage Intacct®, and Xero.
Workers' Compensation Insurance
Select a plan from top-tier national carriers with help from licensed agents of Paychex Insurance Agency.
State Unemployment Insurance Services
Get assistance with managing your unemployment insurance processes.
Standard Analytics and Reporting
Receive essential reports to help you more effectively run payroll.
Custom Analytics and Reporting
Use our powerful custom analytics and reporting tool to create reports and visualizations that meet the unique demands of your business.
Expert Service and Compliance Help
Entirely U.S.-Based Customer Service
Get expert service from our U.S.-based service centers staffed with highly trained specialists.
Automatic W-2s and 1099s
Receive required tax forms for employees and independent contractors for tax season.
HR and Business Forms
Receive important human resources documents for your employees and your business.
Labor Compliance Poster Kit
Receive up-to-date printed or electronic federal and state posters for display in your workplace.
Dedicated Payroll Specialist
Get assigned a highly-trained payroll specialist who serves as your single point of contact for all your payroll and tax needs.
Garnishment Payment Services
Automatically deduct and remit garnished wages to the appropriate agency.
Direct Deposit and/or Paycards
Electronically deposit payroll funds into employees' accounts or onto a prepaid paycard.
Additional Employee Pay Options
In addition to direct deposit: paper checks, check signing, and check logo service.
Employee Financial Wellness Program
Help employees meet their financial goals with a variety of tools and education, including short-term employee loans.
Employment and Income Verification Services
Paychex securely provides employment and income information to The Work Number, allowing employees to obtain opportunities for credit and benefits 24/7, without the need for the employer to intervene.
Paychex Learning Management System
Make e-learning a priority at your business with online courses designed to ensure your employees stay educated, engaged, and focused while helping improve employee retention and reduce turnover.
Paychex Flex Onboarding Essentials
Enable employees to complete their new-hire documentation, including direct deposit and tax forms, through a paperless, mobile-friendly experience.
Paychex Employee Screening Essentials
Perform background checks on candidates quickly and easily. A limited number of screens are included with your package.
Paychex Flex HR Administration
Nurture your team's ongoing development through performance feedback on any schedule, manage employee training, and store important compliance documentation in the cloud.
Paychex Offers Customers Personalized Service
Dan Banaitis wasn't happy with his service provider. He had many issues, needed a specific service his provider didn't offer, and he wasn't getting any resolution. He chose Paychex because we listened to what help his business required and worked with him to make the transition smooth.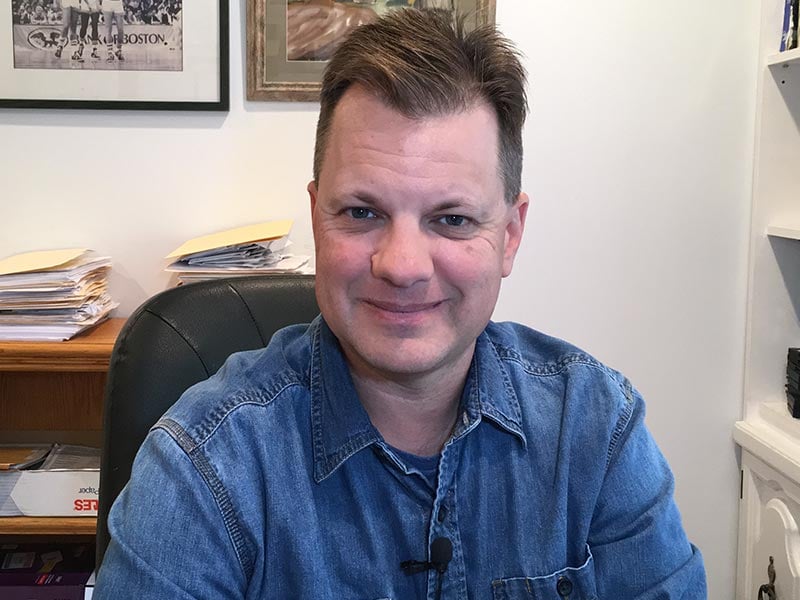 I knew I was going to (choose) Paychex where I was being heard more about what my needs were."
Dan Banaitis
Owner and Program Director
Building Bridges Program
Frequently Asked Questions