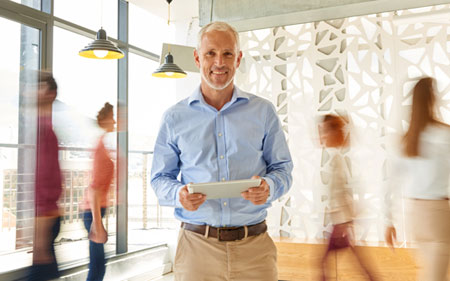 What if…
Your customers don't pay their bill on time?
You're on vacation?
You need to run payroll today?
Paychex Promise provides the ultimate peace of mind for your business—protection against payroll interruptions, along with a full suite of services that helps business owners pay their employees, stay informed on the latest regulatory news, and much more.
Protection Against Payroll Interruptions
With Payroll Protection we provide you the flexibility to extend the collection of payroll funds from your bank account by up to seven days without interruption of services or insufficient fund charges to help clients better manage their cash-flow and withstand temporary cash-flow issues.
You drive the economy. You provide jobs and fund the dreams of others. What is a better representation of how much you care than payday? Make sure that is something you protect.
Paychex provides what others can't, payroll protection−for your employees' favorite day.
Additional Business Protection
Paychex offers fast, easy solutions for your unexpected business challenges:
No-Cost Same Day Payroll

Process up to two same-day ACH requests each subscription year at no cost. This can be used to run a last-minute payroll, add an employee, correct pay, and more.

Building Business Credit

We'll send payment history to credit bureaus with the goal of building your business credit file and improving your ability to secure attractive financing terms.

Small Business Loan Center

For non-payroll related financing needs, Paychex has options through external lending partner Biz2Credit® and their network of lenders, along with Biz2Credit's comprehensive BizAnalyzer™ tool for monitoring the financial health of your business.

Payroll Fraud Hotline

28% of small businesses experience fraud. Paychex offers access to a dedicated payroll fraud hotline to answer questions and assist with resolutions if an event occurs.

Regulatory Newsletter

Shares monthly compliance information and regulatory news so you can stay informed on the key federal, state, and local regulatory issues impacting your business and workforce.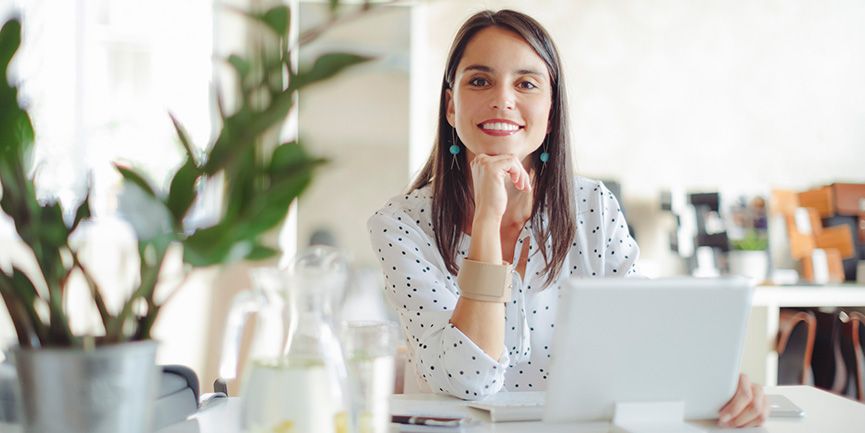 FAQ
How much does it cost to sign up for Paychex Promise?
Paychex Promise is completely free of charge for the first 6 months of service. After the 6-month period the program is just $99 for an entire year.Paychex Promise is completely free of charge for the first 6 months of service. After the 6-month period the program is just $99 for an entire year.
How do I get started on Paychex Promise? How soon can I use the service upon signing up?
As soon as we receive a signed addendum sent to [email protected] you will be live on the program. To utilize payroll protection, we would need at least 4 successful payrolls ran. To utilize the free same day ACH payrolls at least 2 successful payrolls need to be ran.
What products are eligible for payroll protection?
Direct deposit, Readychex, and Taxpay are the only products eligible for payroll protection. Items such as garnishments and invoices will be debited from the account as normal.
How do I use payroll protection? Can I apply it to a payroll that I have already submitted?
The Paychex Promise team needs to be contacted well in advance to submitting payroll to use payroll protection. Payrolls that have already been ran, or are pending at the bank cannot have the debit delayed. Paychex Promise can be reached at 877-838-7950 option 5 or [email protected]
Does using Paychex Promise delay my Readychex/payroll packages from arriving?
Using Paychex Promise does not delay the delivery of any checks or packages, nor does it delay payroll processing.
What is the cancellation process and timing if ever needed?
If you wish to cancel, all that you would need to do is reach out to us by phone or email (877-838-7950 opt 5 or [email protected]) letting us know that you wish to cancel, and we would make note on your account. It would be effective immediately and there are no cancellation fees.
Can I delay the debit more than 7 days? Is it 7 business days or do weekends count?
We cannot extend the collection date more than 7 days. We delay the debit 7 calendar days, weekends included. For example, if you typically have payroll on a Friday instead of seeing the debit one day prior you would see it the following Friday.
My account is currently on a Recovery/Accounts Receivable hold. Can I still run payroll using Promise before that hold is resolved?
All previous returns need to be resolved before Paychex Promise can be used. If an outstanding balance is owed, we cannot use payroll protection to cover an upcoming check date.
If I run weekly payrolls, am I able to use the full 7 days to delay my debits?
Weekly processors are not able to use the full 7-day debit delay offered through payroll protection. We can delay the payroll up to 6 days, but we need to verify our debits have cleared before the following week's payroll can be ran.
How do I know if I'm eligible for Paychex Promise? What are the requirements to use payroll protection?
All Paychex clients are eligible to sign up for Paychex Promise, however there are certain restrictions on which of our client can use the payroll protection piece of Paychex Promise.
Must be on our Core Advanced/Flex payroll platform
Average payroll run is less than $20k in net pay (Direct Deposit and Readychex)
Minimum of 4 regular payrolls processed successfully
Businesses in the following states are not eligible for payroll protection: CA, MO, NC, NM, ND, RI, and SD.
Can I use more than the 4 usages outlined in the addendum to delay the debit?
Unfortunately, no. Only 4 payroll protection usages are available per subscription year and additional usages cannot be purchased.
What happens if I am unable to pay for payroll after it was already delayed?
If the payroll is unable to be collected after the delay and returns at the bank you will be placed on a Recovery hold. You would need to resolve the hold prior to processing the next payroll. The Recovery Team can be reached at 888-231-9977 or [email protected]. If a payroll returns after using Paychex Promise the following payroll cannot be delayed. After a return, we need at least one more healthy payroll ran before using the delayed debit aspect of Paychex promise again.
I pay my employees via live checks written off my account, is there any way to delay those?
No, we cannot cover live checks written off your business account. The only way for us to cover net pay to employees is via Direct Deposit or Readychex. If you need coverage, we recommend getting signed up on one or both of those products.
What do I put in the "Customer Display Name" on the addendum?
The customer display name is typically the same as "Company Name" and is not a required field. It mostly only applies if you have a DBA separate from your company name. It can be left blank if that does not apply to your company.
How do I reach the Paychex Promise team?
Paychex Promise can be contacted at 877-838-7950 option 5 via phone or [email protected] via email.