Employee Benefits Services
Attract and retain the best talent with access to a cost-effective, comprehensive employee benefits package from Paychex. We can help you level the playing field against Fortune 500 companies, take time-consuming HR administrative responsibilities off your plate, and support you with seamless online employee benefits administration.
Why Employee Benefit Services Help Your Business
Benefits Administration Challenges Many Employers
32% of business owners struggle with offering competitive employee benefits and compensation.1
Improve Benefits Offerings Without Additional Costs
PEO clients can help reduce the cost of health insurance benefits for employees, compared to those who go it alone.
Stay Competitive While Alleviating Your Administrative Responsibilities
One of the most frequent responsibilities that business owners would like to outsource is the administration of 401(k) and benefits.
Offer Convenience and Value to Employees
Paychex Flex® allows employees to initiate a variety of activities themselves, empowering them to get the answers they need, when they need them — saving your HR teams' time and helping maintain everybody's productivity. Through the Paychex Flex website or mobile app, you can:
Control costs by integrating payroll and benefits with our Flock Benefits Administration system.
Help your workforce save for their financial future with 401(k) plans, HSAs, and the financial wellness tool, FinFit®
Give employees the opportunity to develop and grow in their careers with courses they can access online, anytime.
Provide Support Through Employee Assistance Programs (EAP)
Confidential resources and support that help employees deal with challenges head-on — counseling, resolving medical claims, managing stress, stopping smoking, or losing weight — can help reinforce your commitment to their well-being.
FinFit® Financial Wellness Program
85% of employees would like consultation on financial education.3 This valuable benefit is offered free to all Paychex customers. Support your workforce in their efforts to secure their financial future with:
Personalized financial assessments
Online education, budgeting tools and credit resources
Student Loan Consolidation Concierge
Short-term employee loans* for emergencies and the unexpected
Smarter alternatives to 401(k) loans, payday loans and payroll advances
Open configuration options
A financial wellness benefit at no extra charge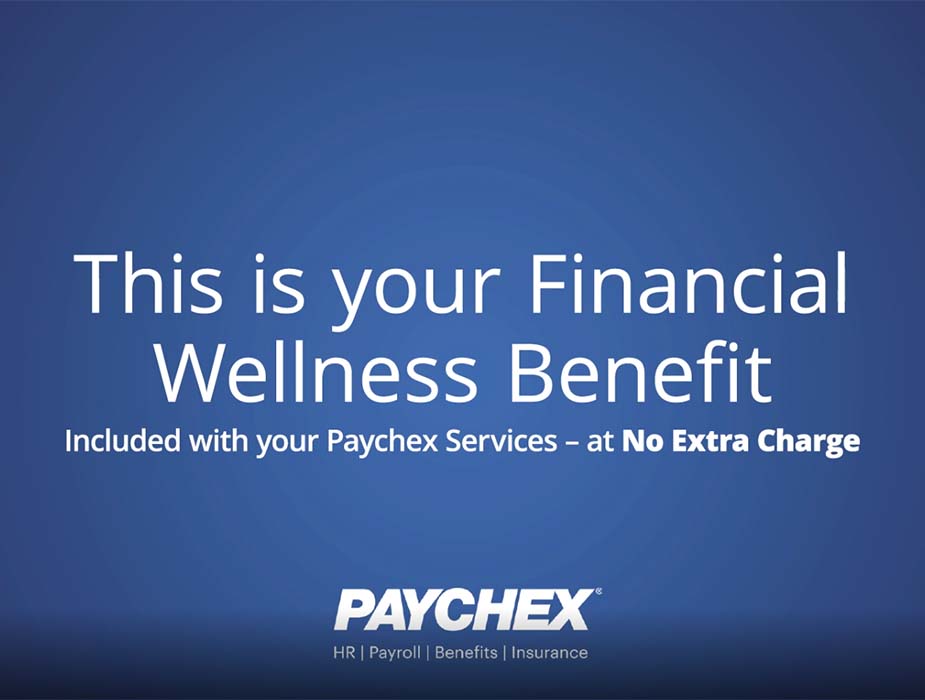 Paychex Is the Most Experienced Retirement Plan Provider
We offer all-in-one payroll and employee benefits administration for more efficient recordkeeping. Add to that flexible plan designs, full-service administration, employee self-service, and the expertise of the nation's number one 401(k) plan recordkeeper2.
Find the Right Solution for Your Business
We can help you discover what you may need and how to get there. Tell us more about your business with our interactive solutions tool.
PEO: An Affordable Way To Manage Employee Benefits
A professional employer organization (PEO) provides economies of scale that may allow you to offer valuable company benefits and services, such as 401(k) plans and HSA or FSA accounts. A dedicated Paychex HR professional  is also assigned to you to proactively assess your needs and create an action plan and provide knowledgeable HR advice.
Gain Total Visibility With Up-to-Date Benefits Data
Leverage complete administrative visibility and control over comprehensive benefits data and processes, including up-to-the-minute status and eligibility changes. Drive informed decision-making with reports by department, location, division, or other data categories. Data can also be made available to brokers or third-party administrators.
Tech Startup Builds Infrastructure with Benefits to Compete Against Giants 
Lyrid Inc. did its homework by first listening to its employees and then selecting Paychex to help put a benefits package in place that matched what they wanted and needed to be successful.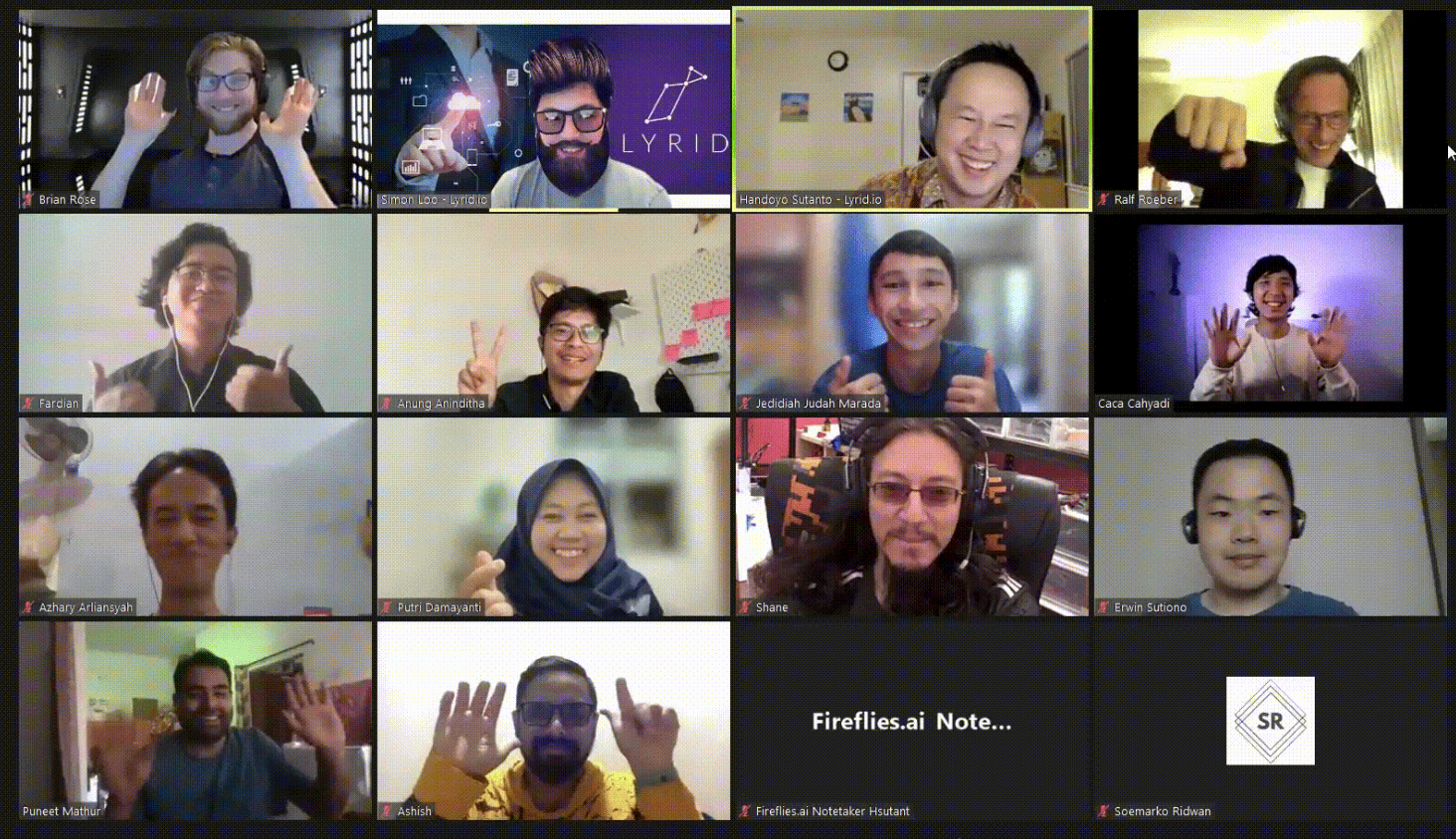 "What makes a successful company is the employees. They want to be heard. They want to be taken care of. Working with Paychex (on benefits) ... allows me to showcase to potential employees that we are different (than other startups)." 
Recommended for You
The building you rent or own as well as the equipment you use to operate your business are integral to keeping your doors open. But when a disaster impacts these assets, it could be difficult for a business to recover. Hazard insurance for small business can help cover the costs of repairing or replacing the physical structures and equipment that your business relies upon. Another name for this coverage is commercial property insurance.
What Does Business Hazard Insurance Cover?
Business hazard insurance, also known as commercial property insurance coverage, helps protect the building your business owns or rents, as well as the equipment you use. Depending on your policy coverage, this type of insurance covers the cost to repair or replace:
Personal property
Tools and equipment
Inventory
Furniture
Computers
Accounts receivable
Documents
Outdoor landscaping
A hazard insurance policy generally covers losses due to unexpected events such as:
Fire and smoke damage
Theft and vandalism
Some weather-related events such as hail, lightning, snow, sleet, or ice
Explosions
Damage caused by aircraft or vehicles
Sprinkler leakage
Building collapse
Certain types of water damage
Civil unrest or rioting
Items typically excluded from a hazard insurance policy are damages due to flooding, earthquakes, acts of terror, nuclear attacks, or damage from war. Protection from these events would require a separate insurance policy.
Why Do I Need Hazard Insurance for a Small Business?
While many states do not require business owners to carry hazard insurance, it's a good idea to have to help cover the costs of damages you would otherwise have to pay out-of-pocket for. You may also need a specific hazard insurance policy if you're planning to secure business funding from a lender. Loans from the U.S. Small Business Administration (SBA), for example, may require proof of business hazard coverage (see below for more details).
Hazard Insurance for Home-Based Small Businesses
If you're looking to protect a business you operate out of your house, your homeowner's insurance policy might not provide adequate coverage for business property stored in your home. Hazard insurance may offer added coverage for your home-based business property that would otherwise not be covered by a homeowner's policy or be covered at lower limits under a homeowner's policy.
How Much Does Business Hazard Insurance Cost?
The cost of a hazard insurance policy will differ for every business. Primary factors that can influence the cost of hazard insurance include:
Property age and value: The more property you have, the more that coverage will cost.
Replacement value vs. cash value coverage: Replacement value is the cost to purchase a new version of the damaged property, while actual cash value is based on how much the covered item cost before it was damaged. Given depreciation, cash value coverage is usually less expensive than replacement value coverage.
Coverage limits: As with most insurance policies, your premiums will increase for more coverage.
Lender requirements: Before granting a loan, a lender may stipulate that you have a specific amount of property coverage.
Hazard Insurance for an SBA Loan
As part of granting a loan, the SBA outlines that proceeds from insurance coverage, which may include hazard insurance, can be deducted from the eligible loan amount. Additional location-related coverage (such as policies that protect against floods or earthquakes) may also be required. This includes economic injury disaster loans the SBA granted to businesses that were negatively impacted due to COVID-19.
What Type of Hazard Insurance Does the SBA Require?
The SBA will require a business to obtain adequate insurance coverage to qualify for a loan. This may mean general liability coverage and/or commercial property insurance that includes hazard coverage. Keep in mind that the SBA may require other insurance coverage (e.g., workers' compensation), depending on the type of loan you're looking to secure.
Specifically, the SBA will be looking for hazard insurance that meets the following criteria:
The amount of coverage must equal at least 80% of your loan amount.
The insurance must be listed under the name of the business.
If you operate under a doing business as (DBA), it must be listed on the policy.
If the business doesn't currently have the necessary insurance, it must provide proof of coverage within 12 months of receiving a loan.
Is Hazard Insurance Tax-Deductible?
When it comes to business insurance in general, the IRS stipulates that it's a part of the cost of doing business and therefore tax-deductible. In the case of whether hazard insurance is tax-deductible, there are some additional points to consider.
The IRS allows you to deduct home office expenses if you run a home-based business. While this includes items such as utility expenses and home office equipment, it can also include your insurance premiums. For instance, if 50% of your home is used solely for the purpose of operating your business, you can deduct 50% of your yearly hazard insurance premiums.
You may also be able to claim deductions in the event that your business experiences losses in federally declared disaster areas. For example, if you file a claim on your hazard insurance and your insurance company only pays a portion of the amount, you can deduct the remaining amount minus $500 per incident.
If you're unsure whether hazard insurance for small business is tax-deductible, it's a good idea to work with a professional who can help ensure that you're taking advantage of all the tax deductions your business is eligible to claim.
Protect Your Business With Ample Insurance Coverage
Adequately protecting your business is a crucial part of success. That means securing a business insurance policy that protects the business, its assets, your employees, and other important aspects that keep operations up and running. Get the ultimate peace of mind with complete business coverage for your organization, or get in touch for help with policies that match your needs.
A recent announcement by the OregonSaves program adds an additional group size for businesses to register while also establishing new deadlines. Businesses with 3-4 employees have until March 1, 2023 to enroll in the state-facilitated workplace retirement plan, while employers with 1-2 employees have a deadline to register by July 31, 2023 to comply. 
If your business uses a Professional Employer Organization (PEO), the registration deadline is July 31, 2023.
Businesses with 100 or more employees, as well as those with 50 to 99, 20 to 49, 10 to 19 and 5 to 9 had been registering since 2018.Self-employed individuals also can take advantage of OregonSaves and sign up through the program's website.
OregonSaves is the nation's first automatic-enrollment, payroll-deduction IRA program for private-sector workers. Legislation created the program in 2017 because of the retirement crisis in the United States. In 2019, one of the frequently asked questions to the program's website had to do with the "average savings for those nearing retirement." It was $12,0001.
At that time, about one million workers in Oregon still lacked access to a retirement savings plan at work.
What is OregonSaves?
OregonSaves is a retirement savings program sponsored by the state of Oregon, facilitated by employers and funded by employee investments via payroll deductions. OregonSaves is a Roth IRA retirement account with automated enrollment. Employee participation is completely voluntary, and money in workers' accounts is 100 percent fully vested and portable if they change jobs.
Standard elections:
5 percent of employees' gross pay is contributed to a Roth IRA.
Automatic annual 1 percent increase until savings rate reaches 10 percent.
Employees' first $1,000 will be invested in the OregonSaves Capital Preservation Fund.
Savings over $1,000 will be invested in an OregonSaves Target Retirement Fund based on an employee's age.
Employees have a choice of investment options, and employees may change their automatic contribution rate or opt out of the program at any time. Federal IRA limits apply.
Why are Oregon and other states sponsoring their own retirement plans?
America faces a retirement crisis, as many people find themselves financially unprepared for their non-working retirement years. In response, states such as Oregon have begun establishing their own retirement plans.
Did you know that when taking into account all working individuals, the average American has no money saved for retirement? Even those who have retirement accounts have only managed to save about $40,000. When accounting for an individual's net worth, 77 percent of Americans still fall short of meeting what would be considered conservative retirement savings targets for their age and income based on working until age 672. Financial experts recommend that by age 67, a worker should have between five and eight times their annual salary saved for retirement.
Do businesses have to use the state-sponsored program?
No. Registering for the OregonSaves program is one way to fulfill the requirement that every employed Oregonian have access to a retirement plan. Businesses can also establish their own employee retirement plan, such as a 401(k) or SIMPLE IRA, to satisfy this requirement. You should consider all available options before making a decision.
However, a report by the National Institute on Retirement Security (NIRS) found that Americans find state-based retirement plans appealing3.
90% liked that you can take the plan from job to job
86% liked that the plan would provide higher returns than other safe investments in the market
Nearly three-quarters of those surveyed would participate in a state-based retirement plan, with 36% very likely to participate and 38% somewhat likely.
What are the differences among state-run IRAs, SIMPLE IRAs and 401(k) plans?
A state-run sponsored IRA is one way to satisfy requirements and help employees save for retirement. However, it's in businesses' best interest to compare it with other financial options and decide which option best fits their needs and those of their employees.
The chart below shows key characteristics of a state-run IRA compared to a SIMPLE IRA and 401(k) plan, both of which Paychex offers. The biggest differences are the option for a company to match a portion of savers' contributions, and the maximum amount employees can contribute.
 

State IRA

SIMPLE IRA
(Offered by Paychex)

401(k)
(Offered by Paychex)

Contribution Max

$6,500

$15,500

$22,500

Company Match Option

No

Yes, mandatory

Yes, at employer's discretion

Tax Credits for Opening New Plan4

No

Up to $5,500 per year, for the first 3 years

Up to $5,500 per year for the first 3 years

Employer Tasks

The employer processes payroll contributions, updates contribution rates, adds newly eligible employees, etc.

Paychex is the plan administrator

Paychex is the plan administrator
How can my business establish its own employee retirement plan?
Retirement plans don't have to be expensive or difficult to manage. As the nation's No. 1 provider of 401(k) services with more than 100,000 plans, according to PLANSPONSOR Magazine, Paychex is well-positioned to help Oregon employers meet their retirement needs, as well as provide information to help them meet state requirements. Paychex offers many plan options, exceptional customer service, and minimized administrative tasks by fully integrating payroll with our recordkeeping platform.
1 OregonSaves, 2019, OregonSaves Frequently Asked Questions
2 "Retirement in America: Out of Reach for Working Americans?" National Institute on Retirement Security, 2018
3Retirement Insecurity 2019, National Institute on Retirement Security (NIRS)
4 Setting Every Community Up for Retirement Act of 2019. New plans may be eligible for up to $5,000 a year over three years and an auto-enrollment credit of $500 a year over three years, for a total tax credit of up to $16,500.
Financial well-being is a complex topic, with living expenses, debt, and healthcare costs all on the rise. Add to that the ongoing financial impact of the COVID-19 pandemic and the rise in inflation, and you may have employees more stressed about money than ever before.
With heightened concerns around finances, there's a strong possibility that your staff would positively embrace an employee financial wellness program. Regardless of how well-compensated your staff may be, this type of resource can help them feel more financially confident and prepared for the future.
What Is Employee Financial Wellness?
Financial wellness or well-being refers to an employee's overall financial health and knowledge, paired with the absence of money-related stressors such as unforeseen expenses. What does employee financial wellness mean for businesses? How well an employee can manage money impacts their morale, engagement, and productivity while at work — factors that can all impact the business significantly.
Why Is Financial Wellness Important?
Many employees may be experiencing unexpected bills, little or no savings, and the need to take a second job, all factors that can lead to financial stress. Your workers' worries could compound even further due to a lack of financial knowledge or a basic understanding of money matters in the first place.
Employees who have their finances in order (the ability to pay bills on time, have savings and emergency funds set up, etc.) are often in a better position to put their energy and focus on work, be more engaged, and stay productive. On the other hand, an employee who struggles financially may be unproductive if they have to deal with money matters during work hours. They may also be frustrated or disengaged, which can cause a ripple effect throughout the rest of your staff.
<iframe allow="autoplay *; encrypted-media *; fullscreen *; clipboard-write" frameborder="0" height="175" style="width:100%;max-width:660px;overflow:hidden;background:transparent;" sandbox="allow-forms allow-popups allow-same-origin allow-scripts allow-storage-access-by-user-activation allow-top-navigation-by-user-activation" src="https://embed.podcasts.apple.com/us/podcast/why-an-employees-financial-wellness-is-your-business-too/id1498794200?i=1000566461705"></iframe>
What Is a Financial Wellness Program?
To help combat stresses around money matters, employers may want to implement a financial wellness program for employees. These programs are aimed at educating employees to help them manage their money and reduce financial burdens. Financial wellness programs may include features such as personal financial coaching on specific topics, online education, budgeting tools, and credit resources.
Examples of How Employee Financial Wellness Programs Can Help Employees
A financial wellness program can help employees with a variety of financial challenges. These can range from saving for a major life event — a wedding, first home, education, or retirement — to managing everyday expenses such as bills and debt payments. Employees may also struggle to understand the importance of having savings, and they may only fully understand the ramifications of this when they experience an emergency.
A lack of financial knowledge can hold anyone back. Left with few reliable resources like where to find information and get financial questions answered, your employees may continue to struggle. As diverse as your employees are, so too are their levels of financial knowledge. Common topics employees often need help with may include:
Household Budgeting
This could include creating a budget for the first time, getting expenses under control, and setting realistic goals for a household budget.
Managing Credit and Debt
Workers may want to better understand how credit works, credit score factors and credit history, student loans, refinancing, bankruptcy, and creating a personal financial strategy.
Investing
Investing topics may include planning for retirement, understanding different types of accounts available, and best places to get started based on age and goals.
Saving
Employees may be looking for help developing money-saving tips and strategies, creating an education savings plan, and how to choose between saving and investing.
Taxes
This includes how to reduce the risk of tax-time errors, understanding deductions, and tax breaks for education, moving, and homeownership.
Insurance
Your workforce may be looking for different types of insurance, life insurance options, and the details of long-term care and disability insurance.
What Are the Benefits of Employee Financial Wellness Programs?
Financial wellness programs can have an immediate impact on employees' money issues. More broadly, it can also have a long-term, positive impact on their contributions and engagement at work.
Help Employees Reduce Stress
You may offer benefits that encourage healthy habits, but financial challenges can be a significant source of stress for employees. When team members face rising stress levels, it can have a negative impact on both their performance and productivity. Having adequate support can help employees manage stress and solve problems.
Reduce Absenteeism
An employee struggling with a money issue may need to take time off to handle the problem or simply be too overwhelmed to focus on anything else. An effective financial wellness program aims to help employers mitigate absenteeism rates, since this can cost a small business in the form of lost productivity, and the impact it has on remaining team members.
Improve Productivity
Employees who struggle with money may feel distracted by these burdens, which can make them unable to focus while working. Whether an employee is forced to deal with financial issues like contact from debt collectors during the workday, or is mentally distracted by an inability to pay for a child's tuition, financial woes can have a direct impact on daily productivity.
Form a Stronger Personal Bond With Staff
An employee financial wellness program can be customized to address specific financial issues your employees may face at any given time. Survey your staff anonymously and ask what topics such a program could address to boost their financial confidence.
When you receive feedback about the topics of interest, structure the timing of programming to align with your team's personal financial goals and realities. For example, employees may express their need to build up savings in an emergency fund. The financial wellness program can offer introductory resources on how to create a budget or steps for setting up a savings account. The more relevant your financial wellness initiatives are to your staff, the more your business can benefit from it.
What Other Ways Can Employers Help Employees Enhance Their Financial Wellness?
In addition to offering a financial wellness program, employers can consider offering the following benefits and resources that may help them make better money management decisions.
Split-To-Save Feature Through Direct Deposit
If you offer direct deposit, you can encourage better saving habits with a split-to-save feature. This allows employees to designate a fixed portion or percentage of their paycheck each pay period into a designated account.
Auto-Enrolling in a 401(k) Plan
Offering a retirement plan is a powerful way for employers to help employees automate contributions for their non-working years. An auto-enrollment feature in a 401(k) plan takes this a step further: Eligible employees are automatically enrolled in the company's plan at a default contribution rate — streamlining the enrollment process and still giving them the option to opt out if desired.
Employee Assistance Programs With Financial Wellness Services
An employee assistance program (EAP) can help employees resolve a variety of different issues that might adversely affect their work performance. From financial challenges to resources that assist in handling stress, an employee assistance program provides a confidential source that employees and their families can use to find support. A mentally healthy workplace is good for business, so consider taking steps today to improve the mental health of your employees.
Student Loan Assistance
COVID-19 emergency relief measures allowed individuals to pause their student loan payments, but your employees may be thinking about how to budget for them again as this pause ends December 31, 2022. More broadly, many Americans cite paying off student debt among their top financial goals. With this in mind, some employers have implemented student loan assistance as part of their employee benefits program. It works by offering eligible employees monthly contributions toward their student loans, along with resources to help manage their debt. You may want to consider this if you're looking to improve your employment value proposition to become an employer of choice among college-educated talent.
Employee Wellness Program
This is an employer-initiated approach to improve employee health and wellness by supporting and encouraging healthy behaviors. A wellness program may offer education, wellness challenges, biometric screenings, and anything else that can help staff make better lifestyle choices. While this isn't a replacement for insurance, wellness programs are geared toward making proactive health decisions, which could help curb costly medical conditions down the line.
How Much Does a Financial Wellness Program Cost?
Not all financial wellness programs are alike, and businesses have different budgets to devote to such a resource. As diverse as your employees are, so too are the gaps in their financial understanding. As such, the costs of a financial wellness program can depend on many factors, including company size, how much you want to customize the program, account management and support features, and whether you want employees to be able to access advisors or personalized help. You may also want to check to see whether a third-party provider you already use, such as a payroll service, offers financial wellness resources as part of its services. This can help with overall benefits budgeting.
How To Start an Employee Financial Wellness Program
If you're limited in the number of employee benefits you can offer job candidates and employees, don't underestimate the power of providing resources such as financial wellness solutions, which can make a lasting impact in your employees' lives. For Paychex payroll clients, FinFit is a free program that enables employers to offer benefits such as a personal financial wellness assessment, online educational tools and resources, and even short-term employee loans for unexpected expenses.