Financial Advisor Partnerships with Paychex
Welcome to Paychex financial advisor services for the way you work today. With the latest financial tools, flexible retirement plans, and cloud-based administration, we make it easy for you to deliver exceptional service to clients of any asset size.
Exclusively for Financial Advisors
Clients You Refer to Paychex Between Jan 1 and March 31, 2021 Will Receive: 3 Months Free
(Months 1-3) administration and participant fees, once they begin billing ($500 maximum)
A Special Message for Financial Advisors from Paychex CEO Marty Mucci
Marty shares his insights about the challenges of the past year, the value of financial advisors, and the opportunities ahead for 2021.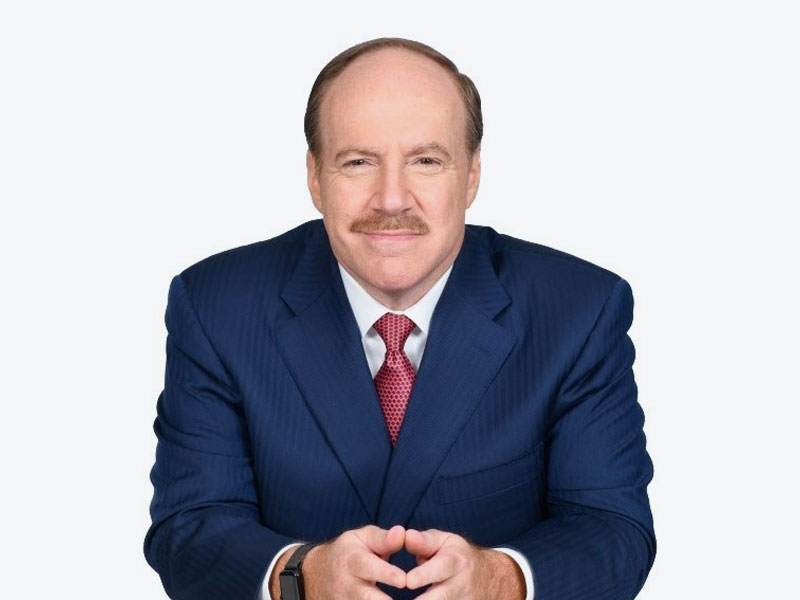 Why Partner with Paychex?
Best-in-class Payroll Integration
When you recommend Paychex to your clients, they can be assured of the streamlined simplicity of our Paychex Flex® solution.  Using a single employee record across all of our services, payroll and retirement are wholly integrated. This helps clients save time and cost, improve reporting, and meet fiduciary obligations.
Advisor Console with Paychex Flex®
With our HCM technology and service platform, a single sign-on to the Advisor Console gives you access to plans, reports, and resources. Need to make a change for a plan sponsor? You can do it in just a few clicks from your desktop or mobile device.
Our industry-leading advisory tools are designed to help you serve your clients quickly and efficiently. Use the Advisor Console to manage plans and access your book of business with Paychex. Our k(index) feature provides access to thousands of investment choices. And our 401(k) fiduciary checklist  and retirement calculator helps make sure sponsors and participants are retirement-ready and compliant.
From bundled recordkeeping and third-party administration (TPA) services for 401(k) plans and 403(b) plans, to standalone options such as TPA-only or recordkeeping-only services, you'll be able present your clients with a variety of options that fit their business.
Client Service and Support 
We handle all the details for plan sponsors and participants, including new plan set-up, conversion, enrollment, IRS and DOL filings, compliance testing, and more. And our U.S. based retirement plan experts are always available to help you and your clients.
Flexible Solutions for Every Type of Business
From bundled recordkeeping and TPA services for 401(k) plans and 403(b) plans, to standalone options such as TPA-only services or recordkeeping-only services, we offer a wide range of flexible solutions for your clients.
Easy-to-use Advisor Console within Paychex Flex®
Access your full book of business online and manage your client's plans and investments.
With a focus on accessibility and ease of use, our Advisor Console allows you to be as efficient as possible when serving your clients' plans and investments. Use it to access:
AUM (Assets Under Management)– A snapshot of your total AUM for your books of business
Participation Information – An overview of all levels of participation in the book of business
Plan Information – A summary of the total number of plans and number of plans with match in the book of business, which includes greater access to client-level detail
(k)Index – A comprehensive resource for investment research, now just one click away from advisors' home dashboard
Innovations for 401(k) Participants
See how easy it is to access employee data, get plan details, and more. Plan participants can enroll with ease, access their accounts through the online portal or mobile app, get personalized quarterly statements, and use the retirement calculator to check their progress.
For details on the benefits of working with Paychex, download our Financial Advisor Partnership Guide 
FAQs
Why should I join a financial advisor partnership program with Paychex?

Why should I join a financial advisor partnership program with Paychex?

For more than 20 years, advisors have partnered with Paychex Retirement Services to help grow their business and guide their clients toward retirement readiness. We have the advisory tools, resources, and innovative solutions to make you look like a hero to clients of all sizes. Plus:

We are the number one 401(k) recordkeeper in the nation1
We are also the number one provider of defined contribution plans2
One in every seven 401(k) plans uses Paychex
We have been named one of the World's Most Ethical Companies® 3

1 Plansponsor Magazine, 2020

2 Plansponsor Magazine

3 Ethisphere

How can I join the Paychex financial advisor partnership program?

How can I join the Paychex financial advisor partnership program?

Contact us and a Paychex professional will walk you through the details.

What are the benefits of a Paychex financial advisor partnership?

What are the benefits of a Paychex financial advisor partnership?

Business building and growth

We deliver new client opportunities and support your business development efforts.

Local, on-site plan expertise

Paychex retirement plan specialists are available locally to help answer client questions and help with a smooth plan conversion.

Flexible plan design

Paychex offers traditional and safe harbor plans, in addition to Roth 401(k), age-weighted, new comparability profit sharing, and other options

Account management tools

An exclusive advisor website delivers real-time plan and participant-specific data that helps you uncover needs and opportunities.

Complete investment neutrality

As the trusted advisor to your clients, you are the investment expert. We provide the means, administration, and recordkeeping to help deliver a plan that is right for them
Hello, Partner. 
Get more details on becoming a Paychex financial advisor partner.