Switch to Paychex from that other payroll company … it's easy, fast, and secure
Just a few reasons thousands of businesses switch their payroll company to Paychex each month
All-in-one HR

Tired of entering the same data into multiple systems — and all the errors that come with it? With Paychex Flex, you can run payroll, manage HR, track employee time, and more — all with one easy-to-use solution (and password!).

Compliance expertise

It's not easy keeping up with payroll and HR laws, so we can't fault those other payroll companies too much. Our world-class compliance team has over 100 analysts dedicated to tracking changes to regulations, taxes, and laws — helping keep our systems and clients up to date.

Dedicated, U.S. based support

Had a poor service experience with your current payroll provider? You're not alone. That's one of the main reasons many businesses switch payroll companies to Paychex. With us you'll have the option for a dedicated specialist — a single point of contact for all payroll and tax needs — plus access to our 24/7 support center.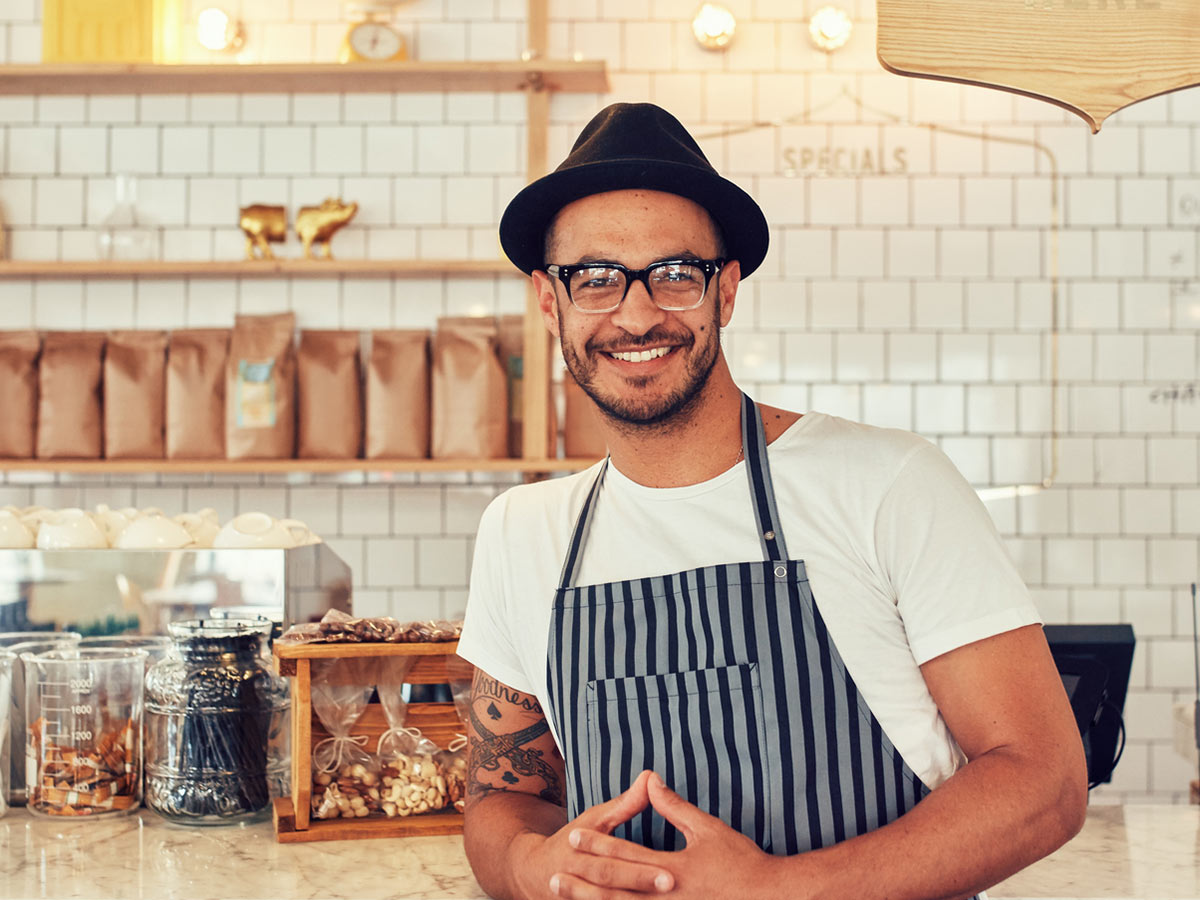 We'll do the hard work of switching payroll companies
Changing payroll companies can be a hassle — but when you switch to Paychex, it's our pleasure. We have the know-how and experience to take care of everything involved with switching payroll companies, from working with you to collect the necessary paperwork to balancing your year-to-date payroll data.
We can even get you up and running in as little as 48 hours after signing up. Simply provide some necessary paperwork and info (federal ID number, employee bank accounts, etc.) and, as your new payroll provider, we'll take care of setting up your account. To make things go even faster, we're often able to help you pull your data directly from your previous payroll company's system.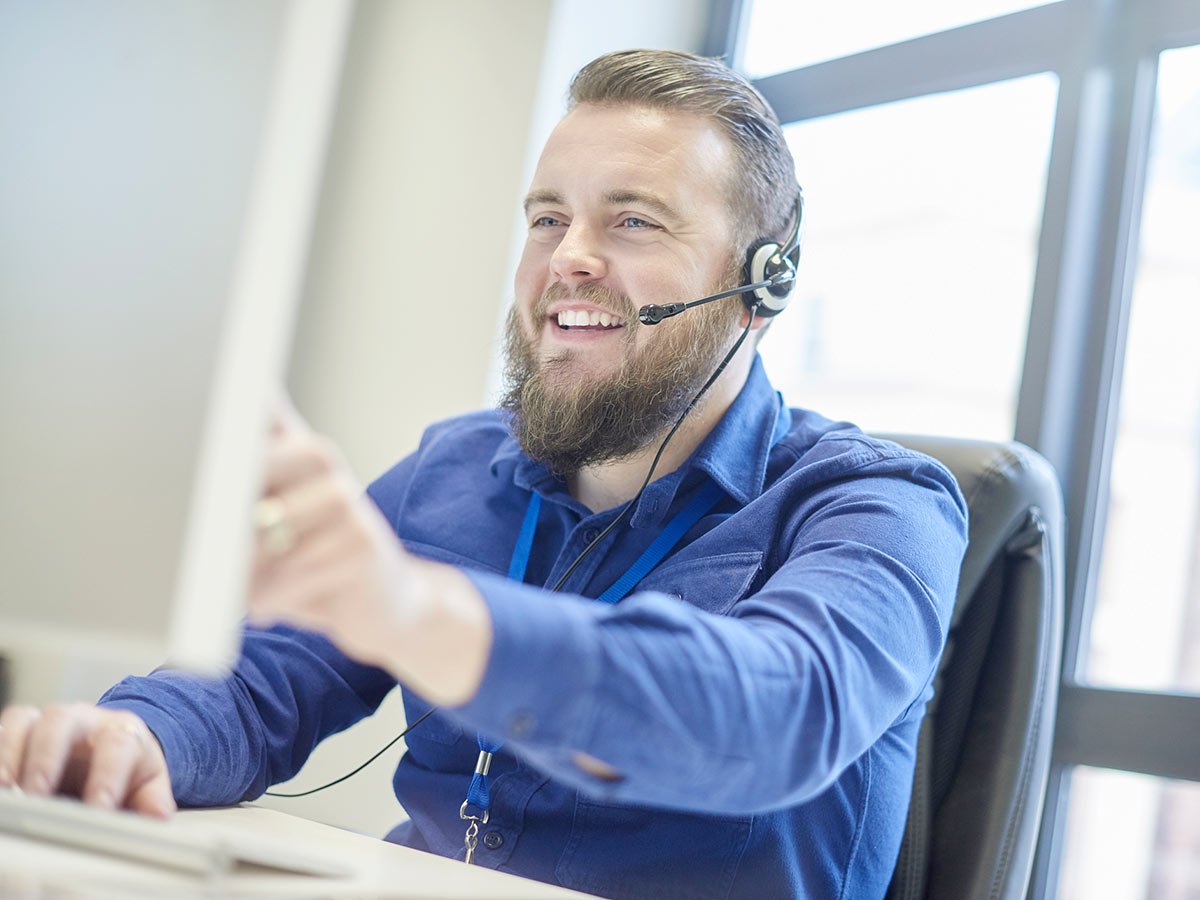 Dedicated help every step of the way
Throughout the onboarding process you'll have a one-to-one service experience:
Sales representative will help you gather the necessary information.
Implementation specialist will audit back to the beginning of the year and process your first few payrolls for you.
Designated payroll specialist, who will be your one point of contact once you're fully onboarded, is 100 percent accountable to make sure you're taken care of.
Switching payroll providers can't get much easier!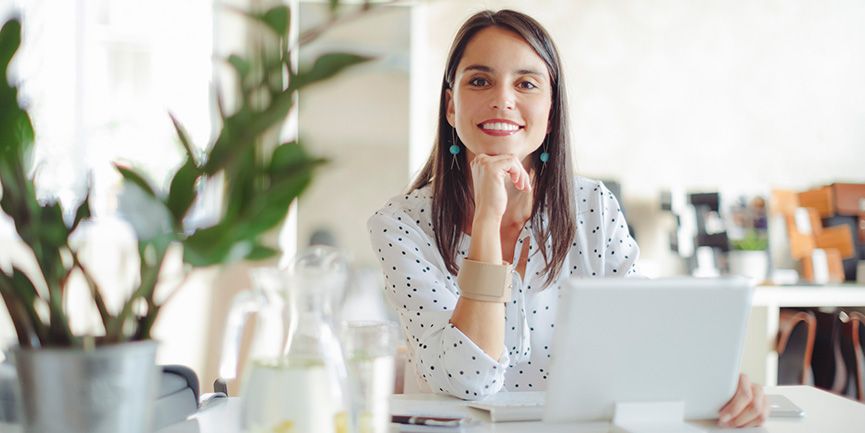 Paychex Promise with Payroll Protection
Paychex Promise provides the ultimate peace of mind for your business—protection against payroll interruptions. We provide you the flexibility to extend the collection of payroll funds from your bank account by up to seven days. So you can protect against unexpected business challenges and deliver on your employees' favorite day.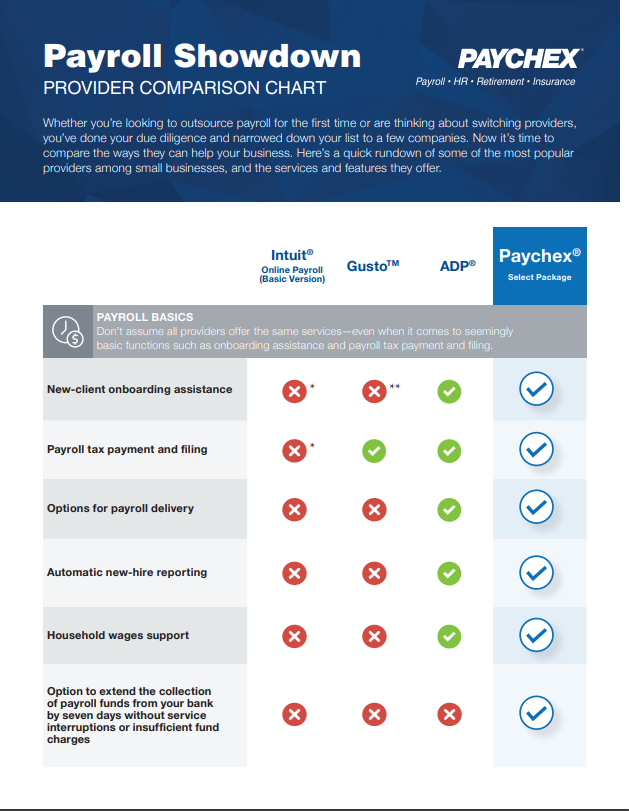 Payroll Provider Services Comparison
When you are ready to review payroll service comparisons, there's a lot to consider. From the product basics to support to company benefits, compare apples to apples and make the right decision for your business' small business payroll needs. 
Download Payroll Comparison Chart