Switching to Paychex is Easy, Fast, and Secure
Looking to automate payroll for the first time or make a seamless efficient transition from another payroll provider? Our customized solutions and personalized service will help you simplify payroll and taxes for your business.
Compare Payroll Companies
Paychex Flex® Select vs. the competition
Intuit QuickBooks®
Online Payroll Core Services
Proactive, dedicated HR advisor available to provide clients with real-time advice and best practices.
Dedicated new client onboarding support for all client sizes.
Payroll tax payment and filing: federal, state, and local.
Automatic new hire reporting
Option to extend the collection of payroll funds from your bank by seven days without service interruptions or insufficient fund charges.
Employee self-service from native mobile app.
Single native mobile app for payroll processing and other functions.
Advanced time and attendance scheduling with lunch and breaks.
Multiple payroll pay entry views in a single platform.
Common native mobile app experience for employee and administrators.
Support via phone, chat, and email.
Entirely U.S.-based specialists.
On Fortune magazine's "World's Most Admired Companies" list.
Named by Ethisphere® Institute as one of the World's Most Ethical Companies.
Chosen as the provider of the "Best HR Outsourcing for Small Business Overall" by Inc.com.
Robust Paycheck Protection Program loan forgiveness estimator for clients updated each pay period with estimated and projected forgiveness amounts. Includes ability to enter required non-payroll expenses such as utilities and mortgage.
A fully in-house solution to identify Employee Retention Tax Credits (ERTC) retroactively including: evaluation of ERTC eligibility, identifying qualified wages, documenting calculations, creating and filing a Form 941-X based on non-PEO customer provided factors and existing payroll data.
We'll Do the Hard Work When You're Switching Payroll Providers
Simply provide some necessary paperwork and employee information (federal ID number, employee bank accounts, etc.) and we'll set up your account. To make things go even faster, we're often able to help you pull your data directly from your previous payroll company's system.
Dedicated Customer Service Every Step of the Way
Having trouble reaching a live human to help with your payroll, and HR questions? Throughout the onboarding process you'll have a one-to-one customer service experience with a highly trained Paychex representative:
Sales representative will help you gather the necessary information.
Implementation specialist will audit back to the beginning of the year and process your first few payrolls for you.
Designated payroll specialist, who will be your one point of contact once you're fully onboarded, is 100 percent accountable to make sure you're taken care of.
What Our Clients Are Saying About Switching to Paychex 
TYR Tactical CFO Kevin Hull wanted to help his HR manager resolve some challenges. They chose to tackle switching payroll providers. Paychex worked alongside their C-suite personnel to ensure every detail was explained and worked out before "pushing the switch."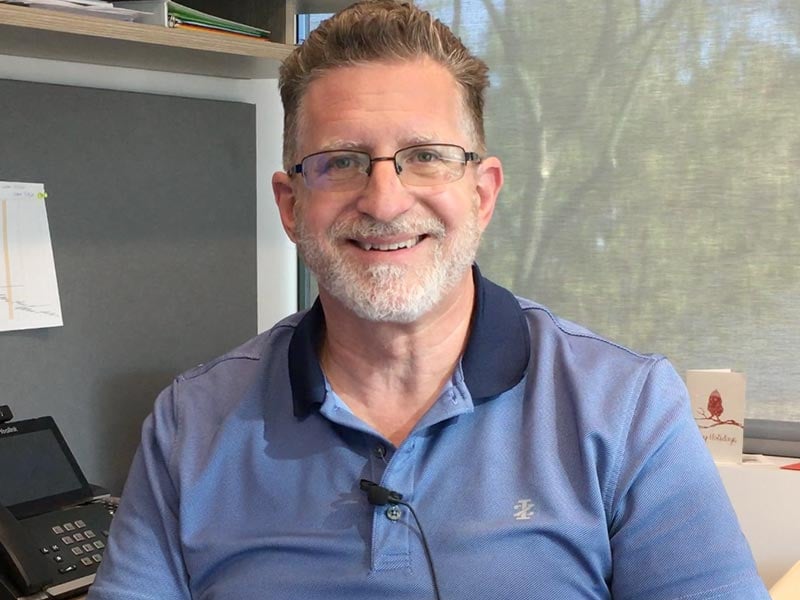 Nobody is excited about changing payroll companies. It is quite a bit of work to go through. You're anxious leading up to that time making sure everything works out …. [With Paychex] when it got to go time, I had no uneasiness that the payroll process was going to work flawlessly. And it did.
Kevin Hull
Chief Financial Officer
TYR Tactical
Reasons to Switch to Paychex
Nearly 50 years driving payroll innovations and experience helping 680,000 small to medium-sized businesses pay their employees.
We Make it a Smooth Transition
We'll get you running payroll within 48 hours of signing up with a one-to-one onboarding customer service experience from a highly trained Paychex representative. You'll also get expert service 24/7 from our U.S. based service available in-app via chat.
Multiple Employee Pay Options
Choose the right payroll options for your business and your people. Paychex payroll services include direct deposit, paycards, paper checks with check signing and insertion, and Pay-on-Demand.
Quick and Easy Online Payroll Processing
Paychex Flex makes running payroll online simple with an easy-to-use design that just makes sense. Choose from three different pay entry options, including a grid view for quick data entry.
Help Protect Against Mistakes
Our online payroll services have built-in safeguards, such as notifications to alert you of potential payroll issues, that can help ensure each payroll runs as smoothly as possible.
Give Your Employees Access
Spend less time answering employees' questions by giving them controlled access to their payroll information online, including access to past check stubs, ability to view and make changes to their direct deposit, access to W-2s, and more.
Paycheck Protection Program (PPP) Loan Forgiveness Reporting
The reporting demands for the forgiveness of your PPP loan are complex and rigorous. We help support customers through the entire PPP process, including in-application-ready forgiveness reporting.