Owner-Only 401(k) Plan: Possibly Your Best Retirement Option
Article
09/26/2018
Just because you're a one-person shop, you can still adopt a plan that can help you save for retirement. In fact, your position as the owner/employee of your company gives you a distinct option for retirement savings.
Building a nest egg for your nonworking years has never been more important. America's looming retirement crisis could mean poverty for millions of elderly people, forcing many to keep working, regardless of age. Saving wisely during your career years can make all the difference.
You may have no plans to retire, or you may think of your business as your nest egg. However, plans can change as you age, and selling your business might not yield an adequate retirement windfall. A recent Paychex Small Business Survey found that 21 percent of respondents indicated they were not at all confident they'd be financially prepared to retire when they reach average retirement age.
Fortunately, sole proprietors have a savings option: an owner-only 401(k) plan.
What's an owner-only 401(k) plan?
A 401(k) is an employer-sponsored retirement savings plan. It lets workers — and in this case, owners — save and invest part of their paycheck before taxes are taken out. You don't pay taxes until you withdraw money from the account, usually at retirement age.
The owner-only 401(k) is built to serve businesses with no employees. If you are a sole operator, or share ownership with other individuals but don't have rank-and-file workers, this plan may be a great fit. A key feature of an owner-only 401(k) plan is the ability to maximize your contributions: You are not limited by employee contribution restrictions (under the actual deferral percentage, or ADP test) as you would be by a traditional 401(k) plan serving additional employees.
Look at a 401(k) plan as an investment — perhaps a sounder investment than your business. The money you contribute will be eligible at age 59½, regardless of your current position. You're collecting interest on money that is growing and working for you. A back-up plan for the golden years is usually a smart choice.
With an owner-only 401(k) plan, you aren't limited by employee contribution restrictions as you would be by a traditional 401(k) plan serving additional employees.
Requirements of owner-only 401(k) plans
An owner-only 401(k) plan has the same rules and conditions as any other 401(k) plan. You can make contributions to the plan as both a business owner and an employee:
Elective deferrals up to 100 percent of compensation ("earned income" in the case of a self-employed individual) up to the annual contribution limit:
$18,500 in 2018, or $24,500 in 2018 if age 50 or over; plus employer non-elective contributions up to 25 percent of compensation as defined by the plan, or, for self-employed individuals, an amount determined by a special computation.
Total contributions to a participant's account, not counting catch-up contributions for individuals age 50 and over, cannot exceed $55,000 (for 2018). Contributions are tax-deductible.
You might also be eligible to take advantage of catch-up contributions. The IRS created catch-up contributions out of concern that baby boomers hadn't been saving enough for retirement. This option enables savers 50 and older to add elective deferrals when retirement draws near.
Owner-only plans allow you to make contributions as both a business owner and an employee.
Additional benefits of owner-only 401(k) plans
In addition to giving you a secure retirement savings vehicle, an owner-only 401(k) plan allows you to borrow from your account if you need quick access to funds — as long as you specify that you want the plan to contain a loan provision.
If business is slow, you don't have to contribute to the plan every year. You can decide from year to year how much you're able to contribute, or if you need to temporarily suspend your 401(k) contributions.
Today's 401(k) plans can fit into the scopes and budgets of small firms — even solo enterprises. The benefits of a retirement plan are numerous to both workers and company owners. As a sole proprietor, you fill both categories. And plan administration doesn't have to be a hassle; 401(k) administrators and recordkeepers can help you establish, customize, and manage your plan.
Worried about payroll? HR? Compliance Issues? We can help.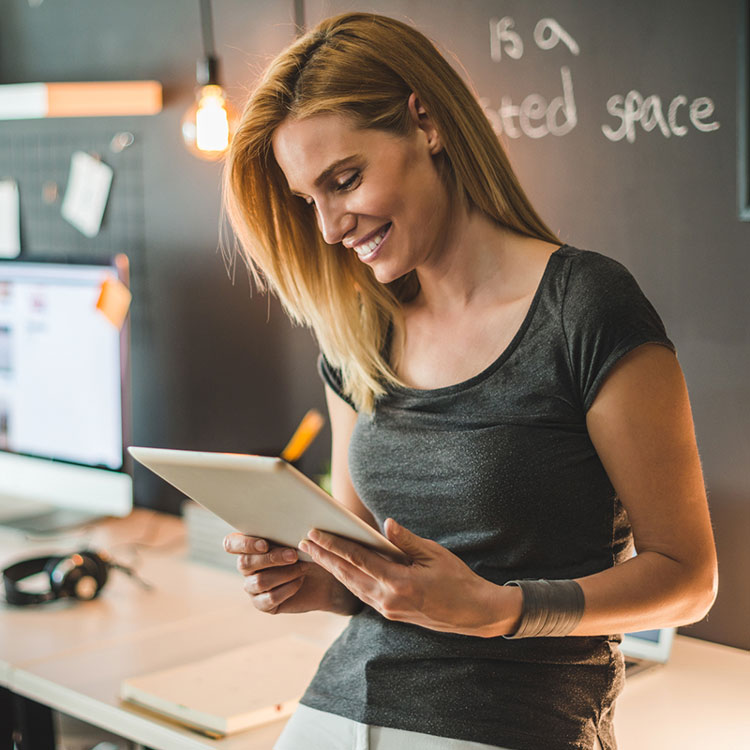 This website contains articles posted for informational and educational value. Paychex is not responsible for information contained within any of these materials. Any opinions expressed within materials are not necessarily the opinion of, or supported by, Paychex. The information in these materials should not be considered legal or accounting advice, and it should not substitute for legal, accounting, and other professional advice where the facts and circumstances warrant.