Subscribe to our newsletter
Helpful resources delivered right to your inbox.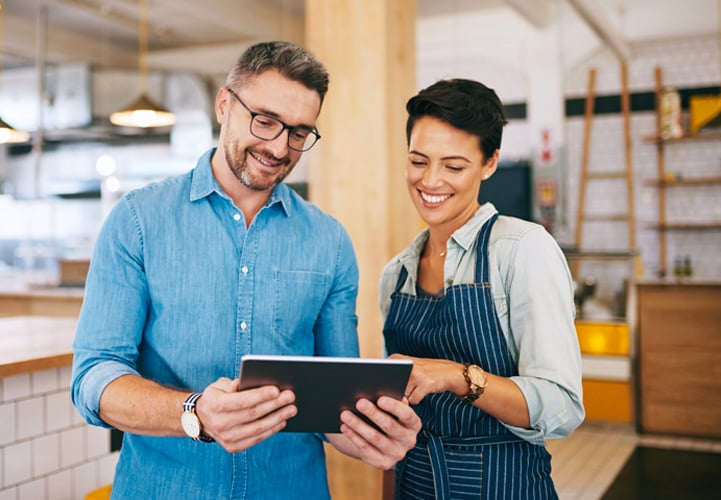 Live and recorded webinars
Applying for a PPP Loan: How Paychex Can Help
January 22, 2021 2:00 p.m. - 3:00 p.m. ET
Register now to attend this free webinar about the second round of Paycheck Protection Program (PPP) loans. Does your business qualify? How do you apply? What about loan forgiveness? Get answers to your questions and learn how we can simplify the process for you.
How PEOs Have Helped Businesses Through the Pandemic
December 15, 2020
It's been proven that partnering with a professional employer organization (PEO) has helped businesses during the COVID-19 pandemic*; compared to other small businesses, those who have partnered with a PEO are:
Articles to help business during COVID-19 pandemic
New Law Extends Opportunity for Businesses to Claim Employee Retention Credit
January 13, 2021
Under the Consolidated Appropriations Act, 2021, the employee retention credit, a provision of the CARES Act, is available through June 30, 2021 to eligible employers who retained employees during the COVID-19 pandemic. It is meant to help businesses offset the financial disruption caused by the pandemic.
Workplace Safety and Returning to Work: Guidance for COVID-19
January 4, 2021
As employees go back to work in person during the pandemic, not only can the fear of contracting COVID-19 cause stress and anxiety across your workforce but an outbreak can seriously jeopardize the health and well-being of your employees who are trusting you to protect them in the workplace. You can do your best to help ensure workplace safety by following recommendations for managing your retu
Nearly $900B Relief Act Becomes Law, Includes Funds for Second Round of Paycheck Protection Program Loans
December 28, 2020
Signed into law on December 27, 2020, the new COVID-19 fiscal relief package creates opportunities for U.S. businesses to gain access to needed funds. While government agencies work to provide guidance on how to implement the new law, Paychex has created four short videos, included in the article below, to provide insight into its key provisions. Please note that we are actively monitoring new legislation and will continue to provide information as it becomes available. While we are moving swiftly to analyze and share these updates with our customers and the general public in real-time, some aspects of this article may be dated as updates continue to be announced.