Bad Managers and the Risks They Bring to Your Business
Article
02/23/2017
Bad managers may be lurking within your organization and you won't always know until it's too late. By "too late," we mean an exodus of talented employees who have become so frustrated by their difficult boss they see no option but to quit their jobs. But the risks to your business don't end there. These days, any disgruntled employee (or former employee) can air his or her grievances on social media, which may cause a serious public relations problem for your business that can tarnish your reputation.
Here's a snapshot of some bad behaviors that bosses can exhibit:
The bully. This individual believes that fear is the best employee motivator. He or she seeks to intimidate and/or threaten his staff in order to continuously assert control.
The absentee boss. This manager-type sequesters himself in his office, studying reports, and attempting to ingratiate himself with his boss. The employees in his department are left essentially leaderless as a result.
The divider. This boss has her favorites among the staff and doesn't care who knows it. If a conflict arises, she may try to play one person against another, causing further disruption in the workplace.
The micromanager. Ever-present, the micromanager boss is always closely observing and controlling the work of his subordinates. The employees feel undermined in their actions and see no point in taking initiative under this type of leader.
Managers like these (and their many variations) can spell big trouble for any business. The threat to employee productivity, morale, and retention is simply too great to ignore.
What Employees Can Do
It may be hard for an employee to speak directly with his or her boss about difficulties s/he has with his or her management style. Therefore the employee should feel free to contact their boss's supervisor, or HR department member, and discuss the issues. Alternatively, if a healthy and productive working relationship exists between employee and boss, the employee may want to speak directly to his or her boss about the conflict they are experiencing. Unfortunately, many businesses fail to educate employees on their options if and when an issue arises with their manager.
Remember, the boss is someone with whom they interact with on a daily basis. There may be too much "baggage" for that employee to talk honestly with the boss. It's important for them to know they can reach out to HR for guidance.
What Employers and HR Can Do
Some managers fail in their leadership role because they are "too focused on the next quarter's results to pay much attention to staff needs," notes HR expert Dori Meinert. HR professionals can see improved leadership performance, according to Meinert, "when they show such managers how much it costs to recruit, interview and train new employees because of the department's high turnover rate."
Offering training in management behavior is often the key resource in turning a bad situation around, particularly in areas like employee coaching and communications. Some managers will naturally resist such training, convinced they're doing "just fine" on their own. It's up to employers and HR to demonstrate where these managers are falling short, and how poor employee performance will negatively impact their own standing within the organization.
Sometimes the situation demands a difficult conversation with a manager--not unlike the type of conversation a strong leader can have with an underperforming employee. In such cases, keep these guidelines in mind:
Prepare in Advance. Don't just call the manager into your office and start pointing out all of his or her weaknesses. Take time to review employee complaints and other relevant information and establish key points you want to cover ahead of time.
Have a Goal in Mind. As part of your prep-work, make sure there's a key objective you want to achieve as a result of the conversation. This can take the form of setting up a time for further discussions or outlining an action plan the manager can begin working on when the difficult conversation is concluded.
Work Together to Improve the Situation. With any difficult conversation, it's important to defuse tension and focus on how working together can make things better. In this way, managers can "look at ways to improve processes, relationships, and performance," and the result can be "a breakthrough for all parties to uncover some fantastic ideas for improving workflow."
Bad managers can spread discontent throughout an organization and this can spill over into damaging customer relationships. By taking prompt corrective action, you can fix the problem before it becomes a serious liability for your business.
Worried about payroll? HR? Compliance Issues? We can help.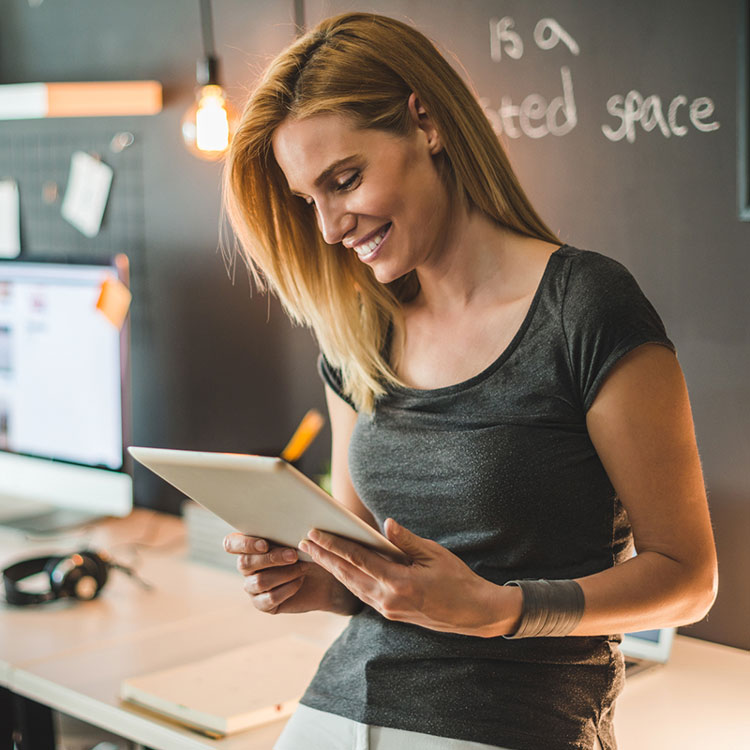 This website contains articles posted for informational and educational value. Paychex is not responsible for information contained within any of these materials. Any opinions expressed within materials are not necessarily the opinion of, or supported by, Paychex. The information in these materials should not be considered legal or accounting advice, and it should not substitute for legal, accounting, and other professional advice where the facts and circumstances warrant.