Tips for Conducting an Effective Employee Performance Review
Article
06/03/2014
Conducting employee performance reviews demands a lot of time and effort, but when done correctly, they can bring numerous benefits to both the employee and the business, including:
A forum where both parties can exchange valuable feedback.
An opportunity to ensure that your employees continue to demonstrate the skills and attitude needed to move the business forward.
An "early warning system," whereby challenges to employee performance are identified and addressed.
Here are tips for planning and conducting an effective employee performance review, before, during, and after the process:
Before the Performance Review
Preparation for the employee review session should ideally take place long before the review itself. Whether the evaluation takes place quarterly, semiannually or once a year, managers can't be expected to remember all the positives and negatives of an employee's performance over the time frame of the review session. It's extremely useful to keep an assessment log of an employee's performance-related achievements and shortcomings—a confidential document intended solely for your reference prior to the performance review. Throughout the year, make notes on what your employees have accomplished, as well as areas that need improvement. You'll find this to be immensely helpful when you draft the performance review, in addition to the days leading up to the review session.
Prior to the scheduled meeting, get your employees involved in the process by asking them to submit a self-appraisal form. This document doesn't have to be lengthy or overly detailed, but it does give the employee a chance to communicate their own view of their performance thus far—information that will be helpful to you when the meeting takes place.
Self-appraisal forms typically include questions such as:
What are your biggest professional accomplishments over the review period?
What areas were unsuccessful or disappointing to you?
What's working in your communications with your manager?
What would you like to change in the process of communication?
List your top three to four priorities over the next review period.
To get the best results, send out the self-appraisal form three or four weeks ahead of time and ask for it to be turned in a week before the performance review session. Leave space on the form for employees to ask questions of their own, to help make your meeting more productive.
Schedule the review session during a time when you can count on not being interrupted by phone calls, emails, etc. For some busy managers, it's a good idea to book an empty conference room, ensuring there will be no distractions or interruptions. To conduct a performance review effectively, it's vital that you give the sessions your undivided attention.
During the Performance Review
Always open the review on a positive note, noting specific achievements over the past review period and other positive examples of desired behavior. This helps relax the atmosphere and keeps the employee from feeling defensive at the outset.
When discussing shortcomings and areas of improvement, it's important to be very specific, so the employee understands where their performance has fallen short, and/or where objectives haven't been met. From there, you can discuss and decide upon key performance goals and action steps for the upcoming review period.
Be careful not to let the discussion become a monologue on your part. Give your employee the opportunity to ask questions (or answer questions he or she asked on the self-appraisal form). Find out what concerns them and any other factors affecting their work. Listen carefully as well to suggestions they have about how to improve workflow both in their specific area and in the company in general. They may have valuable ideas worth implementing.
Always keep your conversation focused on performance-related topics. Maintain an objective tone and offer your suggestions for improvement in an upbeat and constructive manner. This helps ensure the employee really hears what you're saying.
After the Performance Review
The conclusion of the review session doesn't signal an end to the performance review process. Follow-up is critically important to make sure that agreed-upon action steps take place (either in terms of needed improvements or when an exemplary employee has requested additional assignments). In some cases, an informal follow-up meeting may be all that's necessary to see that employees are on the right track.
The performance review process can help you maintain clear lines of communications with the people you manage, which can be a key factor in a high-functioning workplace.
Worried about payroll? HR? Compliance Issues? We can help.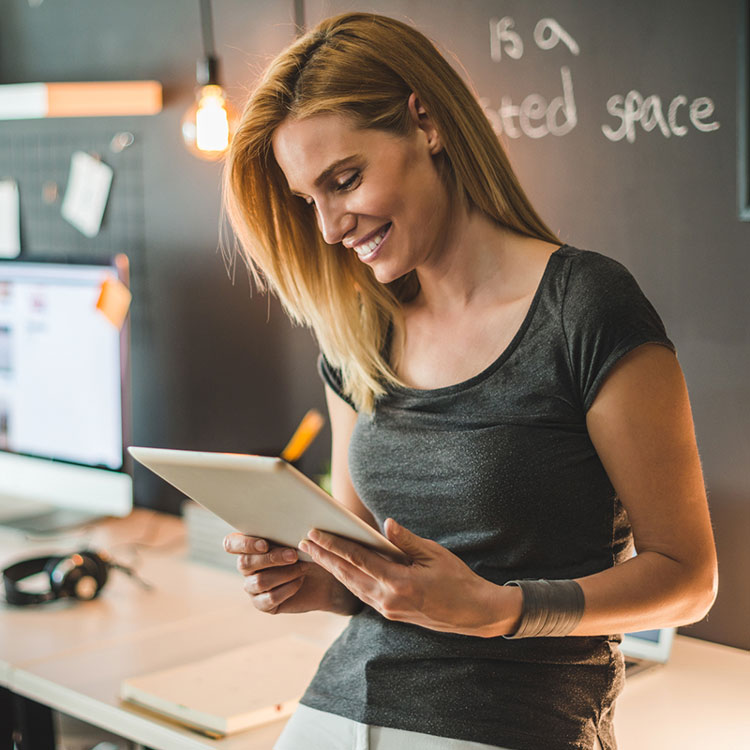 This website contains articles posted for informational and educational value. Paychex is not responsible for information contained within any of these materials. Any opinions expressed within materials are not necessarily the opinion of, or supported by, Paychex. The information in these materials should not be considered legal or accounting advice, and it should not substitute for legal, accounting, and other professional advice where the facts and circumstances warrant.