Article
07/19/2018
Termination of employment is never an easy process. But there's a respectful, efficient way to address the situation that can help ensure you are consistent and following best practices.
The following employee termination checklist can help you follow best practices and maintain consistency. Please note that this checklist should not be considered legal advice nor is it meant to be all-inclusive; other actions may be necessary depending on the facts and circumstances including but not limited to which state(s) and industry your business operates.
Key first steps
Depending on the circumstances, key first steps to take when considering an employee termination may include the following:
Notify your IT administrator. Depending on the situation, notifying your IT administrator should be one of the first steps you take prior to terminating an employee. Provide a specific date and time to cancel that employee's access to computer and telephone systems. Ask IT to disable the employee's passwords and block access to systems and information that involves accessing computer records and telephone messages. Take similar actions where employees have remote access to your company's system. When applicable, request that the employee's building entry security code or access card be disabled.
Document the process. Place a record of the effective date of termination, along with all other relevant information concerning the reason for the decision, in the employee's file. Include supporting details, such as results of previous performance reviews, warnings, disciplinary actions, etc. Provide an official termination letter to the employee, including the date of termination and a clear outline of their benefits status.
Reclaim company property. At the termination meeting or exit interview, ask the employee to relinquish all company-issued property — including laptops, tablets, cell phones, ID badges, and keys — as well as any company documents in their possession. If these items are kept at the employee's home, schedule a time for the employee to return them.
Set a time when the ex-employee can collect personal items. Some businesses prefer this pick up to take place immediately following the termination meeting. Others prefer a weekend or after-hours time.
Remember to ask the employee to relinquish all company-issued property: laptops, tablets, cell phones, ID badges, keys, and any company documents in their possession.
Following protocol
In what is admittedly a delicate (and sometimes emotional) situation, the employer should consider the following:
Get a resignation letter. In the event an employee has chosen to voluntarily resign, it's a good idea to obtain a letter of resignation that serves as official proof of departure. If possible, conduct an exit interview with resigning employees to help understand how to improve operations.
Include any money owed in the final paycheck. If your company owes any money for unpaid expenses or bonuses, this amount should be included in the employee's final paycheck in accordance with applicable wage and hour laws. Terminated employees may also be entitled to payment for accrued-but-unused vacation, personal, and/or sick time. Check state laws for requirements regarding these payments, as well as when final paychecks must be issued.
Address benefits. If the employee is enrolled in a company-sponsored group health insurance program, they may be entitled to continued health insurance coverage in compliance with the Consolidated Omnibus Budget Reconciliation Act (COBRA) or similar state law. For those eligible for COBRA coverage, the HIPAA Certificate of Coverage (COC) must be provided no later than the COBRA election notice (44 days). If the employee is not eligible for COBRA, the COC must be provided within a reasonable time after coverage ends. Ask your health insurance provider to better ensure your company is in compliance with notice requirements to employees.
It's also customary to give departing employees a benefits status letter that outlines any relevant information regarding the company's life insurance and retirement plan programs (where applicable). Employers in some states are also legally obligated to provide terminated employees with a notice explaining how they can claim unemployment benefits.
Ask for current contact information. It may be necessary to correspond with a former employee in the future (for example, to send a Form W-2 at year-end). Upon termination, make sure you have updated contact information and ask to be alerted if their residence changes in the near-term.
Inform staff and customers about the employee's departure. In cases where the employee has worked closely with certain staff or customers, let them know this individual has left the company. Reassure staff and customers that business will proceed smoothly in the transition period and let them know who will assume the employee's responsibilities. It's best to refrain from sharing any information about the reasons behind the termination.
In some situations, you may have to continue to interact with the employee long after your last face-to-face meeting. If, for example, the worker files for unemployment, you may need to supply a separation document, depending on the state. There's also a possibility that your former employee will ask for a reference when applying for new job opportunities. In such a case, make sure you know who the proper individual is to handle reference requests, and direct the former employee accordingly.
Let staff and customers know that the individual has left the company, and reassure them that business will proceed smoothly in the transition period.
Keeping employee records
Recordkeeping doesn't end when an employee is terminated. Employers must comply with all applicable recordkeeping requirements on a state, local, and (where applicable) federal level. It's imperative that you become aware of such requirements in the location(s) in which you do business. A few of the federal recordkeeping requirements you need to adhere to include those from statutes enforced by the Equal Employment Opportunity Commission (EEOC), such as the Age Discrimination in Employment Act (ADEA), as well as other statutes such as the Fair Labor Standards Act (FLSA).
Keep in mind the following valuable recordkeeping tips:
Use a central electronic system to house employee records, where files can be easily separated to maintain confidentiality. Another benefit is the ease with which you can back up files and store them in the cloud or a remote location. This prevents data from being lost in a disaster or extreme weather event.
At the same time, certain types of records can't be combined – whether in paper or electronic format. For example, an employee's medical information may not be saved in the same location as the employee's personnel file. It is best practice for certain documents to be retained separately.
Employers must maintain strict confidentiality of all employee files (electronic and/or paper). Only people with a legitimate business need to view the information should be able to access these files.
In the event of a lawsuit against your business, personnel files may help provide relevant documentation and evidence. Such files generally include performance evaluations, employee commendations, notifications of a raise in salary and records of any disciplinary actions taken during the employee's tenure.
Handling severance pay
Depending on company policy, terminated employees may be offered severance pay, which may be given in exchange for signing a waiver to relinquish their right to bring certain types of legal claims against their former employer.
Who's eligible for severance pay?
Severance pay may be required where employees have an employment contract or union agreement in place that provides for severance upon termination. Severance pay may also be required for public employers and for employers closing a business. Businesses may wish to consult with an attorney who is knowledgeable in the law and their unique business situation to determine their potential obligations. Provided your company offers severance pay, it's typically available to employees who are let go through no fault of their own. Examples of this might include employees who are terminated as a result of mergers, acquisitions, and changes in business needs. Severance is not typically paid to employees who are fired with cause, or who leave voluntarily.
What is a severance pay contingency agreement?
In many cases, severance pay offered to employees is contingent upon signing a termination agreement. These agreements often contain clauses related to non-disparagement and an agreement not to litigate against the company (sometimes called waiver and release agreements). Before creating a severance pay contingency agreement, it's important to understand whether the state where your business operates has laws that govern its content. Employers generally consult with legal counsel to draft such agreements.
Is severance pay taxable?
Previously, severance pay was considered a gray area with regard to taxes. As a result of the U.S. Supreme Court ruling in the case of U.S. vs. Quality Stores Inc., it was determined that severance pay is taxable under FICA.
How is severance pay determined?
Several factors are commonly taken into account when creating a severance package or severance policy. Issues typically include the employee's salary level and length of service. For example, many employers provide an average of one to two weeks of salary for each year of service.
It's important that companies have a clear policy in place regarding severance pay, and that all applicable laws and contractual commitments are taken into account when framing severance offers. Consult with an employment attorney to review your overall organizational approach to this issue, as well as each individual case.
The true costs of employee termination
When an employee leaves, there are potential costs that can impact your business's bottom line. First, there are the costs related to the employee actually leaving, such as terminating benefits, complying with COBRA requirements (if applicable), and paying out any separation benefits such as a severance or accrued time off.
Subsequently, businesses are faced with the challenge of filling the vacancy. While you're hiring for the position, this can mean covering the costs of temporary employees or paying other staff overtime to complete that position's tasks.
Hiring a replacement can be an expensive process, including costs for placing job advertisements, using recruiters, or placement agency fees. There are also related staff costs for time spent interviewing, and in some cases paying for candidate expenses when conducting interviews. Finally, there are training costs associated with getting new employees up to speed, from conducting internal orientations to paying for external training courses.
There can be many more indirect costs, too. Turnover can cause a drop in employee morale and have an impact on the overall company culture. There may be productivity losses and potential impacts to quality and customer service. Employees leaving can damage relationships with clients, industry reputation, and overall positioning of your business. Depending on the employee, there may be a cost to future innovation and acquiring new clients as well.
It's in your business's best interest to do whatever you can to manage employee turnover. Focusing on improving your hiring process can be an important component of reducing turnover, along with clearly defining employee roles and standardizing management policies. Prioritizing employee communications is also helpful. Finally, offering competitive benefits such as a 401(k), FSA, and performance bonuses can help keep employees happy and engaged.
Partnering with an HR services provider can assist businesses in critical HR areas, and may help you keep employee terminations and turnovers to a minimum. They can help you develop HR systems, stay on top of state and federal laws, and tackle other important issues related to termination. Learn more about how HR software can help ease employee separation.
Worried about payroll? HR? Compliance Issues? We can help.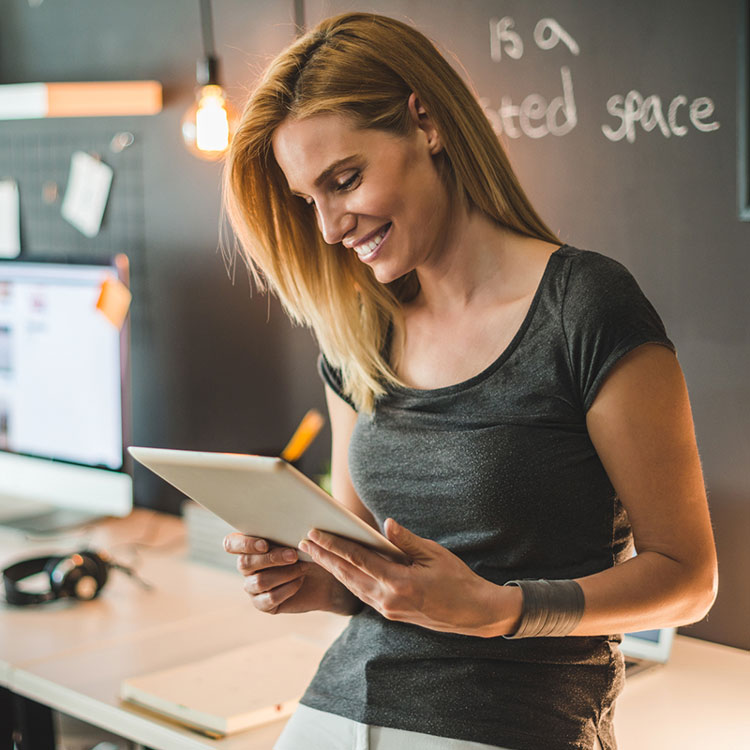 This website contains articles posted for informational and educational value. Paychex is not responsible for information contained within any of these materials. Any opinions expressed within materials are not necessarily the opinion of, or supported by, Paychex. The information in these materials should not be considered legal or accounting advice, and it should not substitute for legal, accounting, and other professional advice where the facts and circumstances warrant.