Scaling A Business: Why, When, and How
Article
08/31/2017
When should scaling a company become a business owner's top priority? What signs or activity suggest that it's time to start planning for growth? What signals that challenges could lie ahead should you watch for as part of the scaling process?
Startup founders and other solo entrepreneurs are often consumed with tending to basic operations, finding employees for an immediate need, and so on. Or they reach a certain business plateau, where things appear to be running smoothly, and they become complacent about the future.
Whatever the reason may be, businesses can start thinking about how best to scale and help secure the future they have in mind for their organization. Consider the following:
Pay attention to the signs. A range of factors are involved in deciding when to scale your business, but among the most important are:
Demand exceeds supply. You may find that sales are increasing dramatically, but your business lacks the infrastructure to contend with rising demand. This comes with the risk that you lose revenue because the supply (and the process for generating supply) isn't there.
Customer response. If you consistently hear from customers, "Why don't you also offer X?" or "I'd be interested in buying more if you could upgrade your current products," it behooves you to heed these comments and plan accordingly.
Stagnation has set in. Contrary to the two reasons above, if your business undergoes extended periods of little or no growth, it may be because you've settled into a comfortable routine. But even the best-established routine can collapse due to unforeseen events, such as a new competitor coming into the market.
Plan big. Attention to detail may be the trait that brought your business initial success, but there's a risk that "if you don't focus on the key activities which move your business forward in a strategic way, you're doomed to stagnate. Forever." Think big. What can you do to send sales skyrocketing in the months and years to come? The bolder your plan, the more enthusiasm and energy you can bring to the endeavor.
Consider the risks of scaling. An influx of revenue based on your company's ability to generate more products and sales doesn't instantly translate into greater profits. Growth can be costly in terms of expanded infrastructure, more employees, increased overhead, etc. These costs can eat into your projected profit margin.
Planning for economies of scale doesn't guarantee you'll successfully achieve that goal – at least, not right away. In the meantime, growth-related glitches, operational errors, and supply chain mishaps can damage your competitive edge. That's why planning ahead is so critical.
Hire for growth. You may already have staff to handle urgent day-to-day tasks. If so, now's the time to start hiring for the future. Adjust your recruitment processes to identify individuals who demonstrate the aptitude and skill sets you can count on for years to come. This includes candidates who demonstrate enthusiasm for learning and expanding the range of their skills, as well as those who can offer concrete ideas about opportunities for growth (and have the talents to meet the need for greater responsibility down the road).
Create standardized workflow documents. It's a good idea that each aspect of your business operations be documented, meaning all of the protocols and procedures needed to get a specific job done should be in writing somewhere. A comprehensive file of workflow documents ensures that, as individual employees come and go, there's a standard procedure in place that new staff can quickly grasp and master. If you take on new customers and need to boost the workforce in a hurry, you'll be glad these documents are there.
Implement a cloud-based system. Whatever data storage and communication system you've had up until now might not be able to meet the demands of scaling your business. Cloud-based systems are designed to handle a significant increase in data storage and communications, but with effective built-in security features as well. A human capital management cloud solution, for example, can:
Increase employee access and participation;
Reduce expenses through a streamlined infrastructure; and
Provide a centralized database of considerable use for businesses with geographically diverse locations.
There's a lot to consider before scaling your business, but what really matters is not putting it off for a later date. That way, you're ready to meet the challenges and opportunities of the future.
Worried about payroll? HR? Compliance Issues? We can help.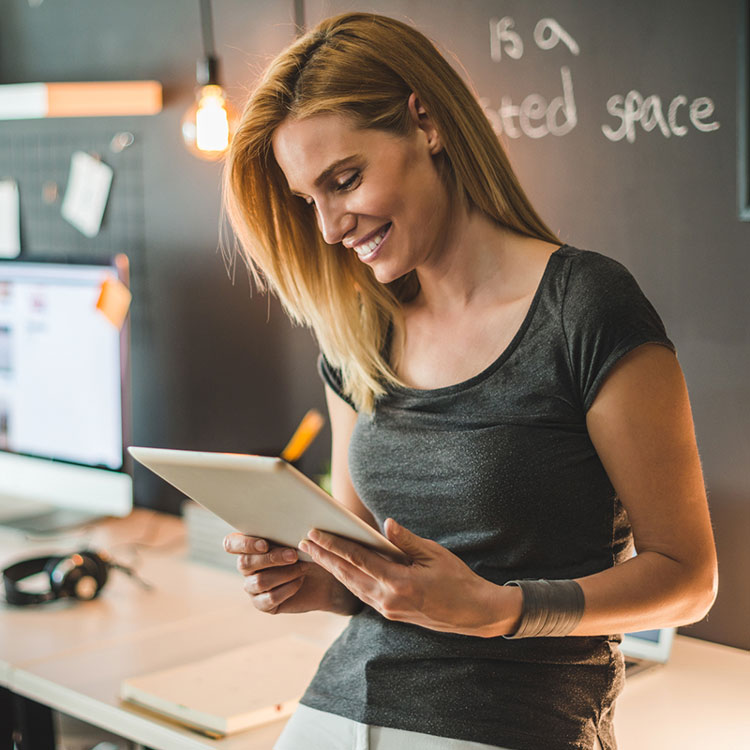 This website contains articles posted for informational and educational value. Paychex is not responsible for information contained within any of these materials. Any opinions expressed within materials are not necessarily the opinion of, or supported by, Paychex. The information in these materials should not be considered legal or accounting advice, and it should not substitute for legal, accounting, and other professional advice where the facts and circumstances warrant.