How to Avoid Lead Generation Mistakes and Boost Sales Instead
Article
03/22/2017
Lead generation mistakes may be costing your business possible sales, without you or your sales team realizing it.
Virtually all sales begin with a lead--that first glimmer of interest in your product or service by a prospective customer or business. But there's no "sure thing" when it comes to leads, nor are they all alike. And the potential for committing lead generation mistakes is a risk every business should acknowledge and seek to overcome.
Here's a look at several common errors with suggestions on how to improve your sales practices to garner better results:
The call-to-action is ambiguous or non-existent. Wherever your call-to-action (CTA) appears (in an email, on your website, etc.), never assume that users will instantly grasp its meaning or feel as if they must stop whatever they're doing to click on it. All too often, a CTA gets mixed up in a body of online text or lost amidst a blizzard of imagery--either way, if a prospect is unable to identify a CTA as such, it might as well not exist.
Focus on making your CTA standout wherever it appears on your website (ideally, above the fold). Make sure you're clearly indicating what the prospect's next step is meant to be. Are you attempting to direct them to a landing page or to another key page on your site? Do you want them to download some gated content? Mike Wolfe at Business 2 Community contends that businesses "should have a CTA for each stage of the buyer's journey that guides them towards taking the next step."
Lacking a call-to-action, it's unrealistic to expect a would-be customer to act on his or her own.
There is no landing page to guide prospects on the next step. Businesses must have a dedicated landing page to guide prospects on the way to closing a sale. When people click on a call-to-action, "it's because they want what you're offering, whether that's an eBook, white paper, or anything else," notes content expert Sarah Quinn. "They don't want to be sent to your homepage, or your 'contact us' page."
Just as importantly, that landing page should be user-friendly in design and content. Prospects shouldn't be greeted by a "wall" of advertising copy or any large chunks of content that require too much time or patience. Break up landing page content into short sentences and short paragraphs, and be liberal in your use of bullets and lists.
The landing page stresses product features instead of product benefits. No business ever goes wrong by over-emphasizing how much its product or service will benefit the end-user. Unfortunately, too many companies get caught up in promoting their offering's bells and whistles, thinking that if they make things "shiny" enough, prospects will flock to purchase them. The real goal should always be answering one key question: "What's in it for me?" That's what draws a prospect to the landing page in the first place and that's what will make them take the next step in the sales journey.
Make sure your content addresses readers with a warm, friendly tone that includes "you" and "your" in most of the text, and less of "my" and "our."
Lead forms are too long and/or too demanding. In the rush to capture customer data, businesses sometimes force prospects to provide too much information at the outset. This can turn off the prospect, diminishing their interest in further exploring your product or service.
Tailor your lead form to match whatever it is you're offering. If it's an article, in most cases asking for their name and a "how-did-you-find-us" question will suffice. If you're offering an in-depth customer case study, it's reasonable to ask for additional information (but not too much). As Mike Wolfe notes, "The length of the form should only be as long as the perceived value of the offer behind it." Nurturing a sales lead means not demanding more than the prospect is willing to share at any given point. Your goal in successful lead generation is forging a relationship that's far more likely to result in a conversion than any off-putting hard sell.
Finally, always remember the best leads don't happen overnight; not every attempt to close a deal will succeed and "those that are successful may not work the same way every time." By avoiding some of these common lead generation mistakes, you can help boost your conversion rate in 2017.
Worried about payroll? HR? Compliance Issues? We can help.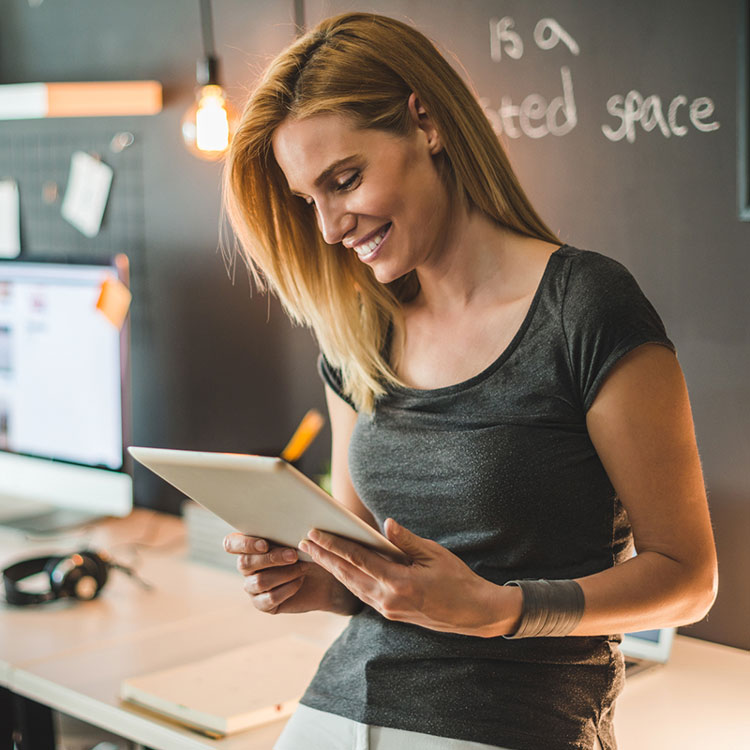 This website contains articles posted for informational and educational value. Paychex is not responsible for information contained within any of these materials. Any opinions expressed within materials are not necessarily the opinion of, or supported by, Paychex. The information in these materials should not be considered legal or accounting advice, and it should not substitute for legal, accounting, and other professional advice where the facts and circumstances warrant.