Does Your Business Need Payroll Software? Considerations to Help You Decide
Article
08/17/2018
Once your business expands enough to require at least one employee, you become responsible for payroll administration — from setting up tax records to ensuring timely tax filings and payments. Payroll is a time-intensive, heavily detailed part of running a business. Is outsourcing this task right for your firm?
You might think that your company can't afford to hire an outside expert. Yet doing payroll yourself might take up time you don't have, and expose your business to unnecessary risks. Payroll mistakes can bring grief to your workers and expose your business to potential liabilities.
Consider these factors as you make your decision on whether to outsource this important responsibility.
Analyze costs to keep payroll in-house vs. outsourcing
First, weigh the costs of doing payroll yourself. A 2017 Paychex survey found that HR professionals spent an average of 11 hours a week processing payroll, another 4.9 hours processing employee benefits and 1.8 hours managing time off. This amounts to more than 17 hours each week devoted to tasks that a payroll services provider can easily automate.
Time isn't the only cost of keeping payroll in-house. Approximately 33 percent of all employers make payroll errors, which can cost a business in fines, extra taxes, overpayments to employees, and additional administrative costs for finding and correcting mistakes.
Payroll outsourcing may initially seem like an extra expense, but careful analysis of the long-term costs of keeping payroll in-house may help your business save thousands of dollars annually in reduced administrative costs and errors, as well as reduced risk of fees and penalties.
If you decide that outsourcing payroll is the right choice for your business, choose a reputable payroll services provider that lays out monthly expenses up front. Many vendors offer options to expand their services; select the ones that are relevant to your organization.
Select a provider to match your style
Today's payroll solutions allow you to decide how many responsibilities you want to offload, and how many to manage yourself. If you decide to outsource, know that vendors offer an array of payroll services. Your style as a business owner will guide your selection. If you want:
A high level of control over your payroll, look for an automated platform that lets you manage it yourself. Such services allow you to process payroll when and where you want, using your computer or mobile device.
A service that takes care of all your payroll needs, seek a partner with extensive payroll and tax services, a sterling reputation, and excellent customer service. Its experience needs to be impeccable, because it will be familiar with each aspect of your firm's payroll and tax needs.
Payroll functionality that's part of a larger human resources automated solution or human capital management (HCM) system, look for a vendor with robust technology. For many growing businesses, payroll is just the start of HR responsibilities. A desirable HCM system incorporates functions for time and attendance tracking, workers' compensation coverage, employee benefits, recruiting and orientation, background checks, and more.
Questions to ask potential payroll providers
How do you choose the right payroll service for your business? First, consider how you like to work, and establish expectations for an outsourcing partnership that jives with your management style. Next, determine your business needs for the coming year, including how many full- and part-time employees you may hire, the payroll and tax responsibilities you may outsource, and the value you expect for your budget. Now look for payroll providers that serve the size and type of company you own.
Once you've done the background work, you're ready to ask key questions of potential payroll providers.
1. What types of payroll services do they offer?
Compare your list of needs — for now and in the near future — with each vendor's services, from individual tax and salary calculations to direct deposit, payroll tax return filings and payments, garnishment payments, and employee self-service. Do they offer related services that could integrate with their payroll system, such as 401(k) administration and health insurance, in case you decide to outsource benefits management?
2. How much experience do they have in providing payroll management?
You want a partner with a long record of success, financial stability and satisfied clients. Look for a company that will be there for your business now and into the future. After all, you're entrusting this partner with your payroll and tax funds, and the security of your employees' personal and financial data.
3. Is their payroll software current and easy to use?
Payroll outsourcing is only as easy as the technology that drives it. Is the vendor's payroll software user-friendly? Does it allow you to securely enter payroll online or from your mobile device? Can your employees see their check stubs and Forms W-2 from their phones?
Does the company continually improve its software, or does it completely overhaul the system every few years? If the provider doesn't continually innovate, you could get caught in the middle of a payroll system overhaul with a final product looks and works nothing like what you originally purchased.
4. Is payroll support available when and how you need it?
Insist on 24/7 U.S.-based phone support. Does the vendor also offer the option to work with a dedicated payroll specialist during typical business hours? What about chat-based support when you need answers right away and you're not at your desk?
5. Do the payroll services provide good value for the money?
Bargain-basement payroll providers might seem promising on paper, but as with everything in business, you get what you pay for. Make sure you receive the level of service you need today, with the ability to add services as you need them.
Transparent pricing is important as well, especially when you need to watch your cash flow. You don't want to sign up with a payroll provider and discover that the price has been inflated by hidden charges. Reputable payroll providers explain their pricing up front.
What to expect with payroll outsourcing
Once you've chosen your payroll provider and signed a contract, you'll need to give the provider information to set up your account, including:
Your business's federal employer identification number (EIN) as well as ID numbers for state withholding and state unemployment;
Paperwork to give your provider power of attorney to file taxes on your behalf;
Your company's bank account and routing numbers;
Your employees' Social Security numbers for W-2 preparation at year-end; and
Year-to-date payroll summaries.
Ideally, you will choose a provider that handles all the work of setting up your account. Expect the firm to assign you an implementation specialist who will audit your accounts back to the beginning of the year, help balance your year-to-date payroll data, and even process the first few payrolls with you to ensure everything runs smoothly.
Depending on your comfort with technology, your payroll provider will allow you to work with a dedicated representative who seeks to know you and your business. This specialist can enter payroll for you. If you prefer a do-it-yourself approach, you can submit payroll through your provider's online system. This will allow you to run reports, and your employees can gain access to their payroll information, as well.
A payroll solution that expands with your company
It's vital to use a payroll provider that can scale its technology to meet the needs of a business as it grows and changes. Top payroll service partners offer features that can help you work more productively and give you valuable insights. As you grow accustomed to expert payroll help, you may want to consider whether additional features would boost your productivity further, such as:
Time and attendance tracking;
Tax administration;
Employee self-service; and
Mobile apps.
Automated tools can help you streamline the complicated, often-burdensome payroll process. These features can help minimize errors that could inhibit your business's efficiency, and keep your company on track for continued growth year after year.
The benefits of outsourcing payroll far outweigh any short-term inconvenience — especially if you pick a firm committed to providing new clients a smooth transition. Remember that the best payroll software for small business can scale to fit each client's needs and provide the right features and services.
Worried about payroll? HR? Compliance Issues? We can help.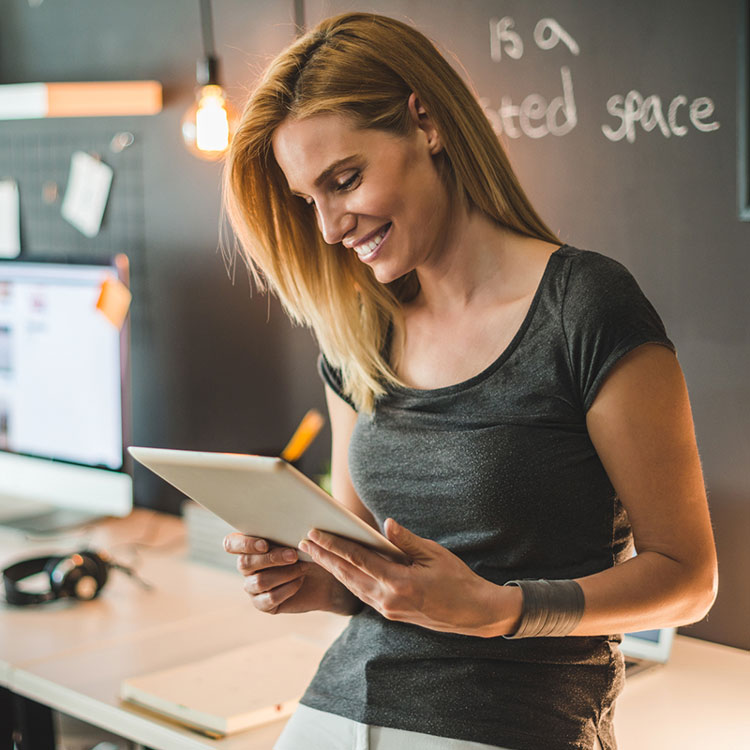 This website contains articles posted for informational and educational value. Paychex is not responsible for information contained within any of these materials. Any opinions expressed within materials are not necessarily the opinion of, or supported by, Paychex. The information in these materials should not be considered legal or accounting advice, and it should not substitute for legal, accounting, and other professional advice where the facts and circumstances warrant.