Aligning Your Payroll Expectations with a Service That Matches
Article
04/19/2018
There are many good reasons to outsource your payroll to a specialized provider. You can save valuable time, which you can put back into your business. Perhaps even more importantly, you can reduce your chance of making payroll mistakes, which can be tough for your employees and potentially costly for you.
So how exactly do you know you are choosing the right payroll service for your business?
The key is to clearly understand how you like to work and what your expectations really are for this outsourcing partnership. As Shakespeare so eloquently put it, "to thy own self be true." Otherwise, you won't be happy, and the venture will likely under-deliver the value you are seeking.
We've identified three questions you should ask yourself before signing up with a payroll service. These will help you define your expectations more clearly, which will in turn lead to a better understanding of the exact type of payroll solution you should be looking for.
Question #1. How Hands-On Do You Want to Be?
Many small business owners prefer to retain a high level of control over their payroll. If you fall into this camp, a platform that allows you to actively manage it yourself may be ideal. There are a couple of functional areas you'll want to confirm.
First, you'll want a solution that gives you the freedom to process payroll when you want. That way, you can help manage your cash flow, while enjoying the benefits of an automated system. You'll also want to make sure you find a service that lets you work the way you want – via desktop, your mobile device, or both. That way, you can run payroll when it's most convenient for you. The mobile-first Paychex Flex® solution is designed to work just this way, and it is backed by an exceptional team of service professionals and compliance experts.
For other business owners, once the decision to outsource has been made, they want the payroll service to take care of their payroll needs. They don't want to hassle with DIY technology solutions. If this sounds like you, then the company's reliability, transparency, and responsiveness are critical factors, because they will be helping with your payroll and tax needs; from cutting checks and making direct deposits into employees' accounts or onto a prepaid paycard to calculating payroll taxes and making tax payments and filings.
Question #2. How Do You Prefer Your Service Experience?
Beyond the actual payroll function, you should also consider the level of personal service you are most comfortable with.
Some clients like a dedicated representative — a person who knows them and their business, and who can use that familiarity to help them get the most from their solution. If you prefer this level of dedicated service, you'll want to be sure your payroll specialist can provide up-to-date information on payroll regulations but won't inundate you with unnecessary information.
Other business owners just want access to information when they have questions. If this sounds like you, then you should look for convenient, 24/7 access via a well-staffed call center and/or an online chat service (depending on which type of service interaction you prefer).
Paychex offers both dedicated representatives and round-the-clock helplines and chats, and you have the flexibility to choose exactly the service experience you prefer.
Question #3. How Expansive of a Service are You Looking For?
When you are first starting with a payroll service, you may not need all the bells and whistles, so you'll want to be sure your solution charges for just the features you use. One size doesn't fit all, and your chosen provider should have an option that matches up with your specific needs.
But for many businesses (especially growing businesses), payroll is just the start. After all, payroll means employees, and employees mean HR responsibilities. Time and attendance software, workers' compensation, benefits packages, recruiting and onboarding, background checks — all of these HR-oriented functions can come into play, and they can integrate very cleanly into a robust HR platform.
When assessing a new payroll service, you should look ahead to your future needs and plans, and make sure the provider's solution can accommodate them. For instance, the Paychex Flex® platform offers a full suite of payroll and HR services, with the flexibility to use (and pay for) just the features you need.
The Importance of Flexibility
Of course, none of us fit neatly into a single bucket. For instance, you may want to handle everything yourself, and then pass the baton to a payroll service for especially tricky situations. We have seen it all, and we have developed our flexible Paychex service model accordingly.
As with everything else in business, your needs can and will change from week-to-week, month-to-month, and year-to-year, and your expectations will change in turn. That is exactly how we designed Paychex Flex® – a mobile-first payroll and HR solution that lets you choose (and pay for) just the features and service options you want today, while still giving you access to new functionality and support in the future.
This approach lets you be more strategic in your choice of provider, by offering you a payroll solution with the scalability, flexibility, and service options necessary to adapt to your changing expectations.
Worried about payroll? HR? Compliance Issues? We can help.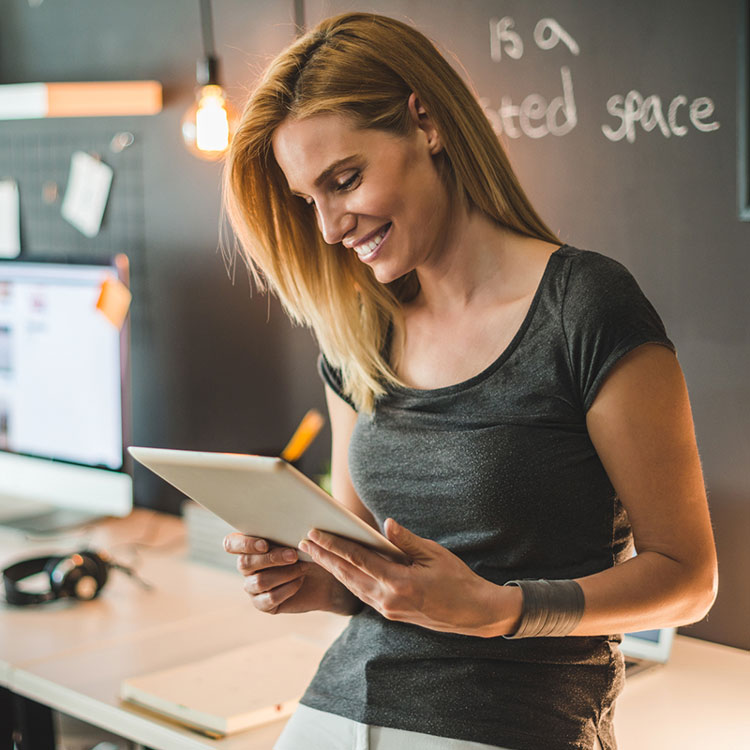 This website contains articles posted for informational and educational value. Paychex is not responsible for information contained within any of these materials. Any opinions expressed within materials are not necessarily the opinion of, or supported by, Paychex. The information in these materials should not be considered legal or accounting advice, and it should not substitute for legal, accounting, and other professional advice where the facts and circumstances warrant.