Bring These Big Business Benefits to Your Small Business with HCM
Article
03/08/2016
Human capital management (HCM) software was once available almost exclusively to large companies looking to bring automated efficiency to specific business operations like payroll and human resource administration. With the advent of cloud-based solutions, HCM software is now both more affordable and accessible to small- to mid-sized businesses aiming for the same efficiency in their own administrative operations.
Attending to HR, payroll, and related areas of the business can occupy employees' time that could be better used elsewhere. Small to mid-sized businesses can attempt to manage these functions using paper forms, spreadsheets, Word documents, or other labor-intensive processes; however, this can be inefficient. It may also pave the way for data entry errors that could result in costly legal and/or compliance issues.
Some HCM solutions only require data to be entered once in order to propagate through different business functions. As a result, there may be less risk for data errors including mismatched employee Social Security Numbers  that can get in the way of employees receiving their paychecks.
Here are six more areas in where HCM solutions may provide key benefits to small- to mid-sized businesses:
1. Employee Recruitment and Applicant Tracking
When a position opens, an HCM solution allows administrators, recruiters, supervisors, employees, and applicants to more easily access the specific information they need. Job openings could be distributed through:
Job posting templates
A careers web page
Free job board postings
Social media
2. Administrative Access to HR Data
In terms of time and labor, it's far more efficient for your HR staff to distribute accurate data and communications from one centralized location. With an HCM solution, employees could enjoy self-service access to information such as:
Personal and emergency contact information
Check stubs
Form W-2
Total compensation summary
Company forms and documents
Also, HR managers can use HCM software for these critical functions and materials, among others:
OSHA tracking and reporting
Company document management
Benefits coverage tracking and costs
Employee profiles and licensure expiration date notifications
Cross-organizational task creation, delegation, and deadlines
Blank forms and posters including the FMLA, federal minimum wage, and OSHA posters
3. Benefits Administration
Business owners may appreciate having complete control over the information needed to manage their benefit plans. With a single automated platform, it's easy to update employee profiles-of-record. These enterprise-grade automated tools can provide real-time data, which could help lead to:
Greater accuracy and accountability
Assurances in meeting benefits requirements and deadlines
Savings in administrative and employee time as well as associated labor costs
Control over benefit costs, invoicing, and bill reconciliations
4. Compliance with Employment Regulations
HCM solutions can support your small business efforts to remain compliant with ever-changing employment laws and regulations. You could conduct due-diligence in areas such as new-hire reporting, background screenings, and employee separation processes (SUI claims administration, workers' compensations, and COBRA administration).
5. Management Visibility
Through an HCM solution, managers and supervisors can determine whether active employees are on the premises and working.. With some systems, managers can also access information needed for strategic decision-making through custom analytics and advanced key performance indicator tracking.
6. Automatic Expense Reporting
Full-featured HCM solutions can enable employees to submit expense reports and be reimbursed from anywhere with web access. Data could be automatically populated from a wide range of sources, including:
Airlines, cars and hotel itineraries
Personal and business credit card transactions
Checking accounts
Scanned receipts
Expenses could be pre-approved, and any violations of the expense policy could be called out for easy adjustment or removal.
When researching HCM solutions, consider that Paychex FlexSM enables you to take advantage of the benefits listed above through a mobile, end-to-end, integrated platform that can help provide the "large company benefits" of HCM to small businesses.
Worried about payroll? HR? Compliance Issues? We can help.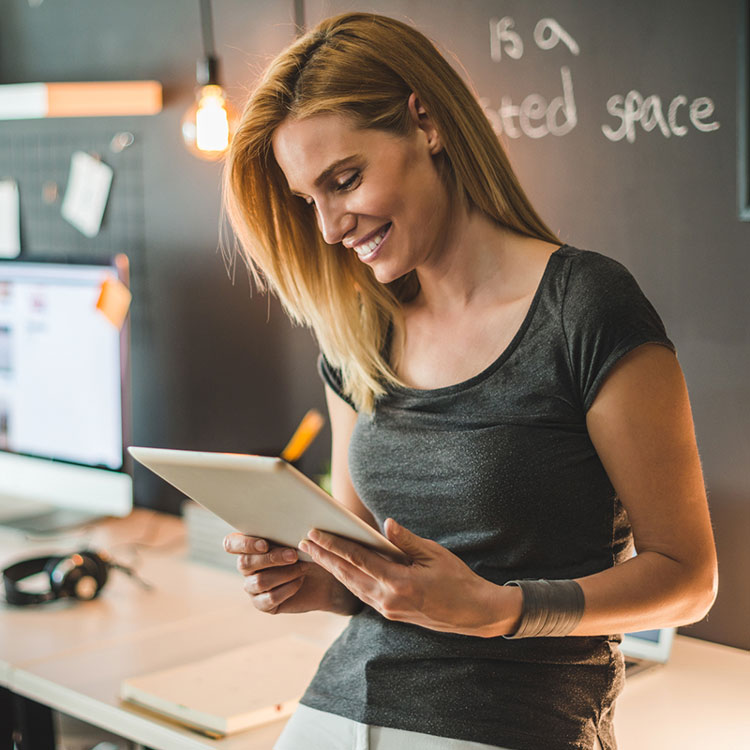 This website contains articles posted for informational and educational value. Paychex is not responsible for information contained within any of these materials. Any opinions expressed within materials are not necessarily the opinion of, or supported by, Paychex. The information in these materials should not be considered legal or accounting advice, and it should not substitute for legal, accounting, and other professional advice where the facts and circumstances warrant.