Small Business Owners' Top 5 Payroll Outsourcing Benefits
Article
09/05/2017
Small business owners may not consider the benefits of payroll outsourcing as a priority, convinced that they can easily handle all operations themselves. In many cases, that misapprehension gets cleared up pretty quickly (even small business influencer Gene Marks recently examined what it took to come to that conclusion).
"In small business, one person may wear many hats and have many different things to do," notes Rob Esparza of Begley's Cleaning Service, Inc. "It's very difficult to go through and do weekly payroll on your own. Outsourcing payroll takes a huge burden off that person."
In fact, outsourcing payroll comes with a wide range of advantages to the small business owner. Here are five notable ones:
1. Devote your time to key business priorities.
Regardless of the type of business you run or the industry you're in, if you have a workforce, attending to all payroll-related matters consumes a serious amount of your valuable resources. One pay period follows after another (without interruption), a constant demand for time and energy spent ensuring that employee data is input correctly – and then reviewed for accuracy.
Even if you have a full-time bookkeeper on staff, payroll outsourcing can free that individual to attend to other, equally pressing financial matters. "I'm a full-charge bookkeeper, with responsibility for payroll, benefits, insurance, and more," notes Jo Fletcher of LEDingEDGE Lighting, Inc. "Using a payroll provider takes one thing off my plate that I can be guaranteed is done correctly and needs no follow-up."
2. Save critical time.
The complexities of payroll processing require a significant amount of time committed on a daily and weekly basis – time you can't make up elsewhere. Whether it's calculating payroll amounts, generating in-house reports, preparing and remitting state and federal payroll taxes and returns, or simply printing, signing, and distributing paychecks, the demands on your time can be prodigious.
Although business owners are ultimately responsible for meeting payroll accuracy and filing requirements, having a provider on hand often helps them feel more confident about staying up-to-date on regulations. "With an outsourced partner for payroll, I have more time to devote to my business and I don't have to worry about regulations, filings, and the rest," says Sheri Smallwood of Sheri Smallwood Chartered. "It's definitely worth the investment."
3. Improve the integrity of your confidential employee and company data.
Payroll processing is complicated; in our age of data theft and breaches, it can be a potentially risky area for your company. There's the threat of identity theft, employees tampering with company records, or even embezzlement, among other risks. The use of in-house payroll processing software is certainly not risk-free, either.
By contrast, a trusted outsourcing partner has information security controls designed to safeguard sensitive data. Together with redundant backup and multiple server locations, a quality provider invests in state-of-the-art systems for storing and protecting data, simply because it's part of the service provided to clients.
4. Stay up-to-date with changing payroll and employment laws and regulations.
You're in business to make products or offer services to your valued customers. You're not in business to keep a close eye on state and federal payroll tax regulations. Unfortunately, every business owner must comply with those regulations – or face stiff financial (and possibly legal) penalties. An outsourced partner who specializes in payroll processing does have to stay current with these laws since it's a key part of the service they provide.
"We outsource a majority of our HR/payroll services," says Daniel Miles of Kahn Architecture and Design. "For us, that means far less stress in dealing with ever-changing rules, regulations, and taxes — as well as coping with any unusual HR situations we come across. Overall, it enables our small business to compete with larger companies in the world of employee perks and benefits."
5. Work with a partner who has unparalleled expertise in payroll processing.
The best payroll outsourcing companies have dedicated full-time payroll processing specialists. They will also offer the expertise to handle aspects of this key business operation.
As Alexis Olson of Perma-Seal Basement Systems puts it, "In addition to the simplicity outsourcing provides us, there's tremendous ease of mind knowing another set of expert eyes is looking over our payroll processing."
Note: The sources interviewed for this article are current Paychex clients.
Worried about payroll? HR? Compliance Issues? We can help.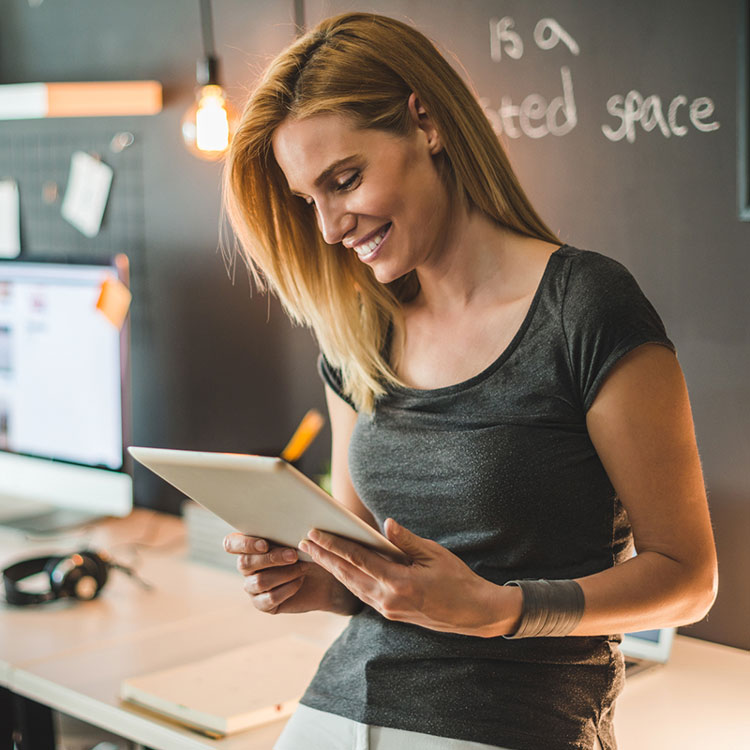 This website contains articles posted for informational and educational value. Paychex is not responsible for information contained within any of these materials. Any opinions expressed within materials are not necessarily the opinion of, or supported by, Paychex. The information in these materials should not be considered legal or accounting advice, and it should not substitute for legal, accounting, and other professional advice where the facts and circumstances warrant.