Manage Employee COVID-19 Testing and Vaccination
Our Document Management tool in Paychex Flex®, which enables employers to provide role-based access, helps users manage documents efficiently and effectively, and restrict access and maintain confidentiality of information, including COVID-19 testing and vaccination status documentation.    
The decision by the U.S. Supreme Court to issue a stay of the OSHA COVID-19 Vaccination and Testing Emergency Temporary Standard (ETS) while allowing the Centers for Medicare and Medicaid Healthcare Workers Vaccine Mandate to proceed might impact the compliance requirements for your business. You also might be considering changes to your workplace safety policies.
Discover the Benefits of Our Document Management Tool
Storage of company-level documents, such as policies and handbooks. Plus, take advantage of Intranet-type functionality
Distribution of documents for e-signature or acknowledgement
Storage of employee level-documentation such as certifications
Signage of documentation related to pay such as direct deposit authorization and W4s 
The ability to request that an employee upload a document
The ability to report on documents expiring
What Your Business Should Know About Vaccination Requirements
The OSHA COVID-19 Vaccination and Testing ETS would have affected businesses with 100 or more employees.  As a result of the stay, covered businesses will not have to comply with the ETS. The CMS Healthcare Workers Mandate impacts any facility that participates in Medicare and Medicaid programs.
Under the CMS Mandate, employers are required to:
Have all eligible staff receive first dose of a multi-dose vaccine by Jan. 27, 2022
Have all eligible staff fully vaccinated by Feb. 28, 2022
For the 24 states where the mandate was stayed in court (AL, AK, AZ, AR, GA, ID, IN, IA, KS, KY, LA, MS, MO, MT, NE, NH, ND, OH, OK, SC, SD, UT, WV, WY), the Phase 1 deadline is Feb. 14, 2022 and Phase 2 is March 15, 2022.
Texas was excluded under a separate injunction but the superior court dismissed the case. The Phase 1 deadline is Feb. 22, 2022 and the Phase 2 deadline (covered staff fully vaccinated) is March 21, 2022. 
Provide accommodation when there is an exemption under federal law
Note: There is no testing opt-out available to covered employees
Other COVID-19-related issues for businesses to consider:
Your state could implement (or has) a vaccine or testing regulation (e.g., California)
Local jurisdictions could issue or might have implemented mask mandates
Federal OSHA could release a regular rule about testing and/or vaccination
Employee Vaccination Status Tracking
Expanded functionality in our Document Management tool is available to help Paychex HR Solution, PEO and Paychex Flex® Enterprise customers who choose to track employee COVID-19 vaccination status and testing document uploads. This add-on helps employers restrict access and maintain the confidentiality of documents used to manage employee COVID-19 vaccination status.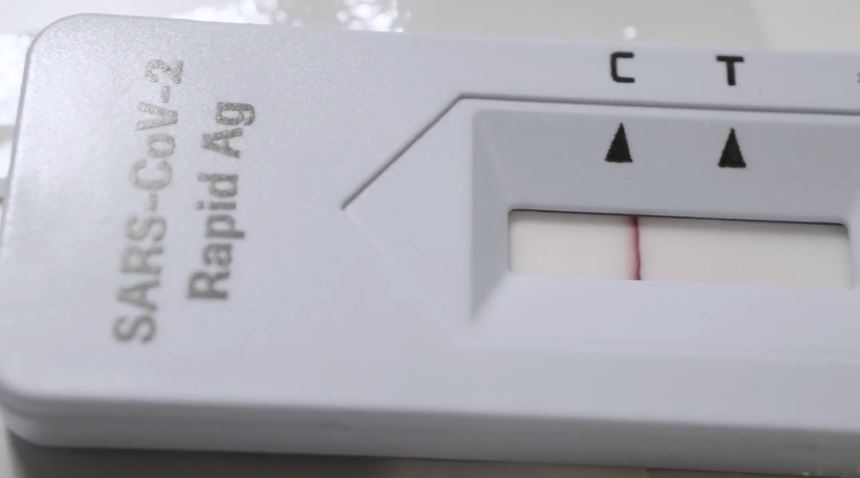 Vaccination Status Tracking Help
Paychex offers a second solution for a fee that includes collection and management of COVID-19 vaccination status and testing documentation through third-party vendor, HireRight.
COVID-19 testing kits also are available with rapid tests that can be self-administered on-site while being monitored by a company representative, with results available in 15 to 30 minutes. For more details, email eescreening@paychex.com and view this video.
Tracking COVID-19 Vaccination Status and Testing Results
With our Document Management features in Paychex Flex®, businesses can drive efficiency by leveraging self-service and mobile capabilities.
Send notifications
Request employees upload documentation to confirm their vaccination status with a click of a button.
Uploading capabilities
Employees can upload electronic copies of documents including their vaccination card or their COVID-19 test results.
Digital Forms
Provide an electronic daily health attestation form to employees.
Tracking Ability
Live Reports in Paychex Flex® allows administrators to track employee documentation uploads.
COVID-19 Vaccination Resources
Gain insights and more details from the articles, webinars and podcasts in our Knowledge Center.