Manage Employee COVID-19 Testing and Vaccination
The Occupational Safety and Health Administration (OSHA) published its COVID-19 Vaccination and Testing Emergency Temporary Standard (ETS) on Nov. 5, 2021, requiring businesses with at least 100 employees to comply with most provisions of the standard by Dec. 6, 2021, with testing requirements effective Jan. 4, 2022.
Is your business prepared to handle the complexities of tracking and maintaining compliance? Employers indicated this was one of their top concerns in a Paychex COVID-19 Research Report prior to the mandate from the ETS1.
What Your Business Should Know About the ETS 
ETS in the Courts
OSHA published COVID-19 Vaccination and Testing Emergency Temporary Standard on Nov. 5, 2021. The U.S. Court of Appeals for the Fifth Circuit issued an order on Nov. 12 reaffirming its order staying enforcement of the ETS until further court order.
OSHA cannot take steps to compel compliance with the ETS, or enforce it, while the stay is in effect. On Nov. 16, the U.S. Court of Appeals for the Sixth Circuit was selected by lottery to review all pending actions challenging the ETS filed in the circuit courts.
Also, on Nov. 30, a federal judge halted implementation nationwide of the vaccine mandate issued in the Interim Final Rule by the Centers for Medicare and Medicaid Services (CMS). It required vaccinations of healthcare workers at institutions that accept Medicare and Medicaid patients.
Requirements under ETS
Under the ETS, covered employers must ensure: 
Employees are vaccinated against COVID-19, or
Unvaccinated employees test negative on a weekly basis
Unvaccinated employees wear masks when indoors 
Unvaccinated employees wear masks when in a vehicle with another person
Paid leave provided for employees to be vaccinated and to recover from vaccine side effects 
Employee Vaccination Tracking
Expanded functionality in our Document Management tool is available for Paychex HR Solution and PEO customers as well as those with Paychex Flex® Enterprise for tracking employee COVID-19 vaccinations and testing. This add-on helps employers restrict access and maintain the confidentiality required to manage COVID-19 vaccination status.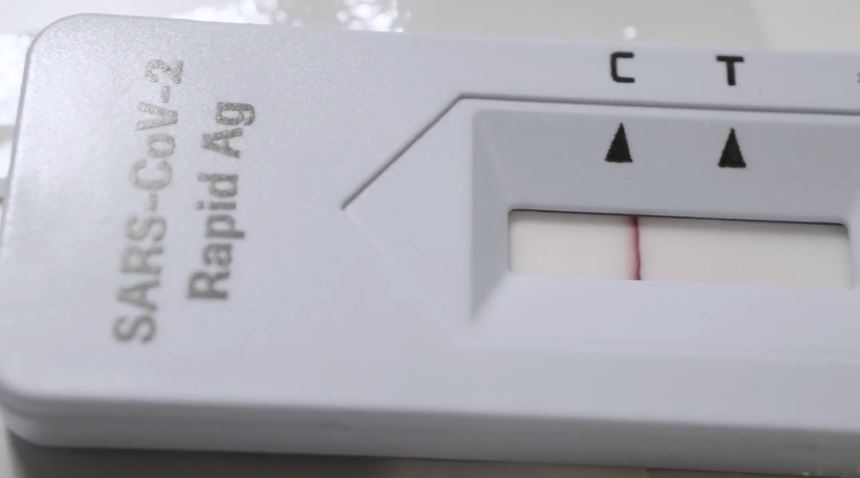 Track COVID-19 Vaccinations Under OSHA's ETS
With our employee COVID-19 vaccination tracking in Paychex Flex®, businesses can drive efficiency by leveraging self-service and mobile capabilities.
Send notifications
Remind employees to update vaccination status with a click of a button.
Uploading capabilities
Employees can deliver electronically their vaccination card or their COVID-19 test results.
Digital Forms
Provide an electronic daily health attestation form to employees.
Tracking Ability
Live Reports in Paychex Flex® allows administrators to track employee documentation uploads.
Discover the Benefits of Our Document Management Tool
This solution, which provides role-based access, allows users to manage documents efficiently and effectively at any time, including in case of an audit or a natural disaster. 
Storage of company-level documents, such as policies and handbooks. Plus, take advantage of Intranet-type functionality
Distribution of documents for e-signature or acknowledgement
Storage of employee level-documentation such as certifications
Signage of documentation related to pay such as direct deposit authorization and W4s 
The ability to request that an employee upload a document
The ability to report on documents expiring
Vaccination Tracking Help
Paychex offers a second solution for a fee that includes collection and management of COVID-19 vaccination and testing documentation through third-party vendor, HireRight.
COVID-19 testing kits also are available with rapid antigen tests that can be easily administered on-site, with results available in 15 to 30 minutes. For more details, email eescreening@paychex.com and view this video.
COVID-19 Vaccination Resources
Gain insights and more details from the articles, webinars and podcasts in our Knowledge Center.
FAQs: Emergency Temporary Standard