FinFit financial wellness program
Help your employees meet their financial goals
Employee financial stress is a hidden expense in every company. Paychex has partnered with FinFit to provide your employees peace of mind, which can positively impact your bottom line. FinFit offers a comprehensive financial wellness employee benefit that has a variety of tools and educational resources to assist employees in meeting their financial goals.
Best of all, the FinFit program is free for Paychex clients.
Now through October 1st, every employee who signs up for FinFit will receive 100 FinFit Member Rewards points which can be redeemed for $10 cash or merchandise. Once you sign up for FinFit, you will be given a promo code to distribute to your employees. When employees activate their FinFit Membership and enter the promo code, the 100 points will automatically be credited to their account.
Contact your sales representative to learn more.
Reduce employee stress and lost time

Job stress is estimated to cost American businesses $300 billion a year.* FinFit provides financial education to help employees confidently plan for their financial future.

Provide helpful financial planning resources

FinFit includes an online personal wellness assessment, calculators, apps, and other educational tools to help employees and their families take control of their finances.

Help employees keep money in their 401(k)s

Help reduce employees' pay-advance requests and 401(k) withdrawals with FinFit's short-term loan option, offered at no risk to you as their employer.**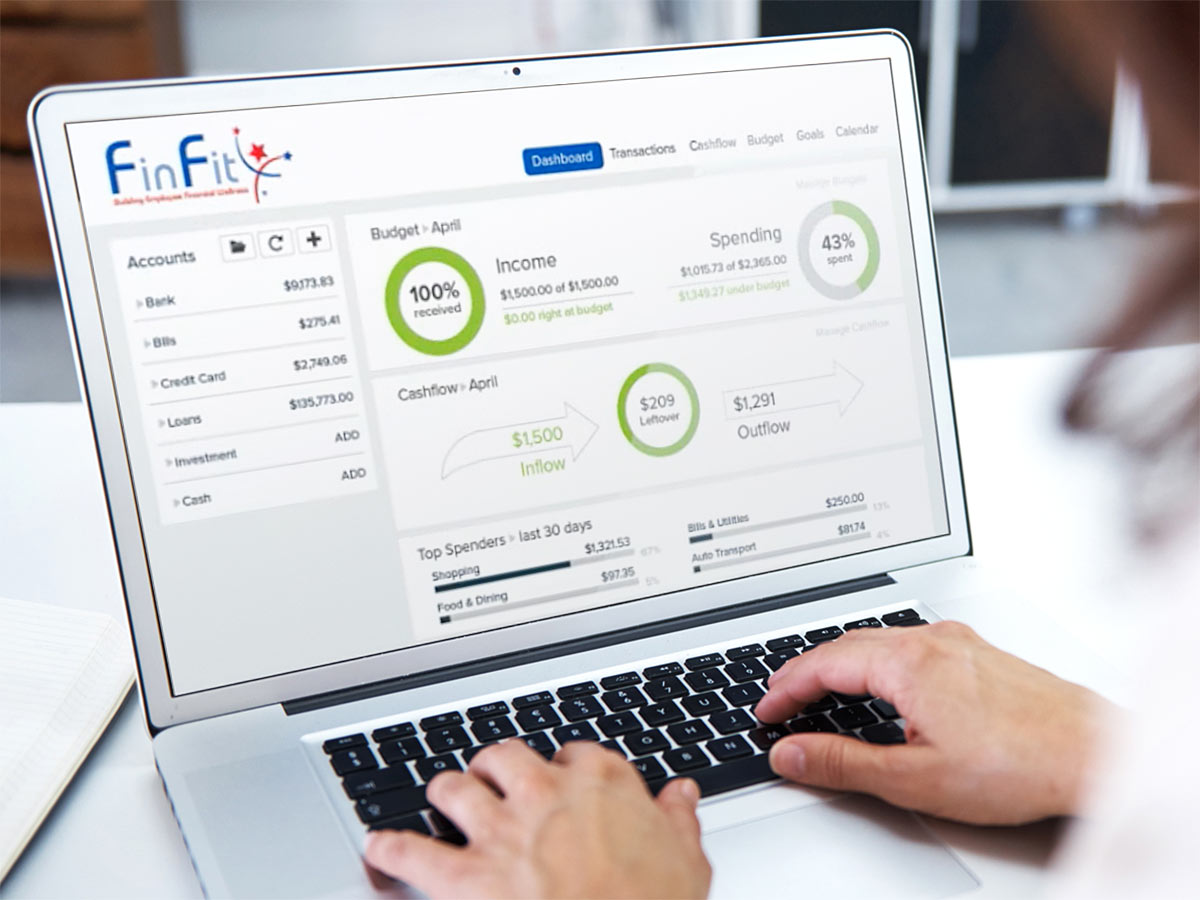 All you can get with FinFit
Quick financial wellness assessment with a personalized FinFit action plan for each employee
Short-term employee loans for emergencies and the unexpected
Loans that are generally lower cost than other short term loan solutions
Self-paced online financial education and budgeting apps
If you're a current Paychex client and haven't yet activated your membership, sign up today.
Sign up for FinFit
FinFit is a better choice for financial wellness
Increased productivity

85 percent of employers reported employees become more productive because of FinFit.

Highly rated by members

96 percent of employee members rated their experience with FinFit as excellent.

Greater savings

2 out of 3 employees were able to increase their monthly savings because of FinFit.

Stronger focus on the job

91 percent of employees said the FinFit loan program helped solve a financial dilemma and allowed them to focus on work.