Article
03/26/2019
The availability and convenience of paid time off (PTO) often plays an instrumental role in a prospective employee's interest in your business as well as your ability to retain current employees. Establishing a PTO policy sets employee expectations and grants them additional flexibility when scheduling time away from work. If you're considering the addition of a paid time off benefit, it's helpful to create a clear policy to document how PTO is earned and utilized.
PTO vs. vacation time
According to Paychex HR consultant Joshua Carty, PTO is a general term defining usage of employees' time off that allows for greater flexibility to achieve a healthy work/life balance. Rather than offering vacation time and sick time separately, companies may choose to specify an allowance for paid time off to be used as employees wish. Certain states and localities where both sick time and vacation are lumped into a PTO policy, there are specific requirements and payout implications. For small businesses in particular, it may be easier to administer and track one bucket of PTO versus separate vacation and sick leave policies.
Setting a paid time off policy
When setting a paid time off policy with her clients, Paychex senior HR generalist Shannon Anderson first asks, "Do you care how your employees use their PTO?" If an organization does not need to set different policies around vacation versus sick leave, for example, a one-bucket approach for PTO can work. In this case, all paid days off would be grouped together into one accrual, which can be granted at the beginning of the year or spread equally over all pay periods. If a company wishes to set different rules around sick leave versus vacation time for example, multiple PTO buckets can be used, although Anderson cautions that this can sometimes be cumbersome. It's imperative to be aware of particular laws and regulations in your state or locality governing PTO policies.
As far as accruing paid time off, Anderson recommends the use of a per-pay period accrual. Keep in mind that most mandated sick leaves require a certain accrual (such as 1 hour for every 30 hours worked). Accruing PTO throughout the year may be easier to manage because employees typically cannot take off more time than they have accrued. This accrual may also make it easier to decipher what should be paid out when an employee leaves the company.
Other items to consider when writing a new policy, according to Carty, include:
Will this policy replace existing time off policies? If so, be mindful about providing a cumulative amount of time equivalent to the amounts provided under existing policies.
Ensure the written policy displays the rules of earning and usage.
Consider allowing employees to earn PTO based on anniversary periods, rather than calendar years. This is helpful for budgeting purposes.
Tracking PTO earned and taken to ensure adherence to the policy and applicable laws and regulations.
Sample PTO policy language
A PTO policy for small business operations in one geographic area can be relatively straightforward, while larger companies spread over different states may need to address more than one set of laws and regulations. Paychex senior HR generalist Jessica Totman uses this sample policy as a starting point, and it includes the following information:
Full-time employees are eligible PTO.
PTO is calculated according to the calendar year.
During your initial year of employment, you earn PTO on a prorated basis to be taken the following year. Thereafter, you receive PTO as follows:
After one full calendar year, an employee is entitled to X days of PTO annually. Or after X full calendar years, an employee is entitled to Y days of PTO annually.
Exempt employees will receive sick pay in compliance with state and federal wage and hour laws.
Submit PTO requests in writing at least one month in advance to the president. When possible, PTO requests are granted, taking into account operating requirements. Length of employment may determine priority in scheduling PTO.
PTO can be used as vacation time, sick time, or to take care of personal matters.
You may use accrued PTO to care for a child who is sick. In the case of mandatory sick time, different mandates cover different reasons for leave and eligibility.
PTO cannot be carried over to the following year. However, this time may be paid at the beginning of the following calendar year in lieu of taking the actual time off.
Eligible employees who provide at least two weeks' notice of their resignation will be paid for accrued but unused PTO, unless state law dictates otherwise. All other employees will not be paid for accrued but unused PTO at the end of employment, unless state law dictates otherwise.
At a minimum, your basic paid time off policy should cover:
How much paid time off is granted to employees, based on years of service; Who qualifies for PTO and when the PTO accrual begins; How PTO is earned in days or hours; Procedures for scheduling time out of the office; How PTO accrued will be paid out when an employee leaves their job; Any state and local mandated sick leave requirements, if applicable.
You may also want to include specific reasons for the use of PTO, such as caring for a sick child, as noted in the sample policy above. Also, consider clarifying when PTO may be used for other types of absences, such as bereavement time.
Pros and cons of paid time off
PTO has become a key differentiator in recruiting top talent for some companies. The pros of implementing such a policy may include:
PTO is a desired benefit that can contribute to ongoing employee satisfaction and retention.
A drop in administrative expenses when PTO combines vacation, sick time, and personal days.
The flexibility of a well-crafted PTO policy enables employees to make better choices about time spent away from the workplace.
However, PTO may not be the best fit for every company. Some reasons why a paid time off policy may not work for your business are:
Employees may look at PTO as "vacation" time and be less likely to take time off when they are sick, resulting in sick employees in the office. Wording in the policy should remind employees that this time can be used for "sick or personal" to help encourage sick employees to stay home, Totman notes.
You may operate in a state that requires a paid or earned sick time benefit. "Laws surrounding paid/earned sick time are very specific. Rather than re-write a policy to accommodate those specifics that sick time can be used for, it might be best to just keep the paid/earned sick time and vacation as separate policies, and use the sample policies that are provided by state or regional authorities," suggests Jennifer Benz, Paychex HR consultant.
You may operate in a state that requires vacation be paid out at termination but does not require the same of sick time. Having a PTO policy can increase the amount that you will need to pay to employees when they leave.
As such, it's always best to review applicable laws before deciding to implement a paid time off policy.
Crafting PTO policies for your company
Like any new benefits policy, the implementation of PTO should be the result of careful analysis and research and adhere to applicable federal, state, and local laws and regulations. Here are some steps you can take to help tailor a paid time off policy to your unique business and employees.
Determine the appropriate number of days off
First, review your staffing needs and compare your proposed program with other businesses in your industry and region. Totman suggests, "Create a PTO policy that offers more PTO the longer the employee is with the company. This can be a retention tool and a way to show appreciation to long-time employees." To best determine the appropriate amount of time off you give employees, look at patterns in your staffing needs and compare your proposed PTO program with other businesses in your industry and geographic area.
Choose between a rollover or "use-it-or-lose-it" plan
You may choose to institute a rollover plan, whereby employees have the option to carry over PTO into a new anniversary or calendar year. Keep in mind, some states require a rollover plan for PTO. If you choose this option, consider implementing a cap on hours where employees who exceed that maximum number of hours must use a portion of their current balance before they are able to accrue more. Some states have laws and regulations regarding maximum accruals as well.
Alternatively, some businesses may require that hours not used by the end of the year (calendar or anniversary) are lost and everyone begins the new year with zero hours or a set allotment of hours. However, this approach may prompt a flurry of end-of-year absenteeism by employees not wishing to lose hours. There may also be legal considerations with this type of plan (more on that below).
Decide on a dispersal method
Broadly speaking, companies dispense PTO in one of two ways:
By awarding time at the start of each year, permitting employees to use it throughout the year until they run out.
By letting employees accrue PTO each pay period, with the ability to use only the amount they've accrued to the present date.
Some businesses prefer the second option because it may reduce the incidences of employees requesting extended periods of paid absence at any one time. On the other hand, some employees may be inclined to stockpile accrued PTO and take it all at once toward the end of the year, which can also create staffing issues. A close look at your business's specific needs can help you make the best decision.
Define the PTO approval process
Totman specifies that a policy encompassing many categories of time off (personal day, sick time, vacation) may provide an outcome where employees are not always able to provide reasonable advanced notice. However, the policy should address situations when notice can be provided. The policy should state the required amount of time prior to the time off that the request should be submitted and who it should be submitted to (e.g., HR department, supervisor, etc.). Request that employees give a set amount of advance notice before using PTO, except where advance notice isn't practical
Ensure your policy is compliant with federal, state, and local laws and regulations
Make sure your policy fully complies with applicable federal, state, and local employment laws and regulations. This is critically important, as other leave laws (as well as wage and hour laws) can impact your policy. Also, you may need to have variations of your policy if your company has employees in more than one jurisdiction. Federal, state, or local employment laws may affect the type of policy you offer. It is important to understand these requirements when creating a time-off program — especially if you are considering offering an unlimited PTO policy. Some states require that any earned but unused PTO must be paid out upon termination/separation. Others may regulate PTO accrual, consider PTO as a form of vested wages, or even require that these policies be provided to employees in writing.
Clearly communicate your new policy
Once you've crafted a new policy, you'll need to ensure that the terms are understood by your staff. From newsletters to staff meetings, rewards statements, and your employee handbook, make sure employees understand how PTO fits in with their overall benefits package and why they should adhere to specific guidelines to make it work for everyone. New PTO policies can also be discussed during employee benefits meetings or with clearly worded information in your employee handbook. Openly address the most common questions employees have, such as the number of PTO hours they're entitled to, the methods in which PTO is dispersed, time-off request/approval procedures, and what happens to unused time.
With everyone's buy-in, PTO may contribute to a better workplace environment, helping your business attract and retain quality talent in the future. To ease the transition to paid time off, consider using a high-quality time tracking solution to accurately track hours worked.
Worried about payroll? HR? Compliance Issues? We can help.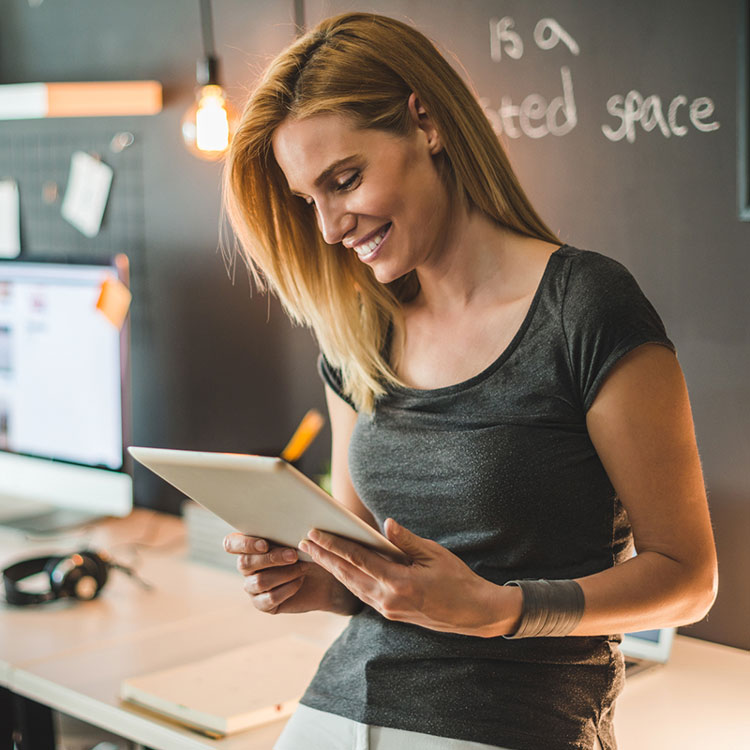 This website contains articles posted for informational and educational value. Paychex is not responsible for information contained within any of these materials. Any opinions expressed within materials are not necessarily the opinion of, or supported by, Paychex. The information in these materials should not be considered legal or accounting advice, and it should not substitute for legal, accounting, and other professional advice where the facts and circumstances warrant.