An Effective Employee Self-Service Tool Can Increase HR Efficiency
Article
06/05/2018
Running an HR department is not an easy task. From talent acquisition and retention to administering employee benefits, HR professionals can become burdened with tasks that can dilute their focus on more strategic aspects of the business.
The adoption of an effective employee self-service tool is one change that may help HR teams focus more of their time and resources on strategic planning. It can provide employees answers to frequently asked questions, and offer employees a convenient way to complete benefits and enrollment forms, to name a few functions. A customized, user-friendly interface may gain widespread acceptance among employees, who have increasingly come to prefer accessing this type of information online.
A self-service tool can be especially helpful for organizations whose workforce is largely located "in the field" where it might be harder to access resources and information. Giving your front-line workers a way to serve their needs and stay informed helps them feel confident and successful on the job.
Using self-service tools efficiently
Employees have come to expect self-service options to help them manage their compensation and benefits options. Beyond the basic HR information, companies can further develop their self-service tools to decrease administrative time and expenses. Here are just some of the many ways to use employee self-service tools:
Access and update information: Users can access pay stubs, download W-2s, and adjust benefits selections.
Benefits administration: New employees may enroll in health plans and open a 401(k) account through a self-service system.
Company-wide communications: Self-service technology offers the opportunity to communicate updates regarding health plan changes or company holidays.
New employee information: Many new employees ask similar questions in their first days and weeks on the job. They can be directed to the self-service portal for answers to basic questions such as pay dates and benefits eligibility.
Career development and training: Online training materials can be provided to employees wishing to further their skills and knowledge as their schedule permits.
Commonly used forms: Forms for items like direct deposit and 401(k) contributions can be housed on the portal for immediate access.
Leveraging the benefits of self-service
The efficiency of employee self-service can be advantageous for both HR departments and employees, including a better allocation of resources, faster, more efficient service, and cost savings.
Improved resource allocation: Rather than spending time dealing with administrative processes and communicating redundant information, HR professionals will have more resources to lend toward adding insight and expertise to company management. In fact, the 2017 Paychex Pulse of HR Survey revealed that HR leaders choose to define their role as a strategic partner more frequently than that of an administrator.
Faster service: A self-service portal allows employees to make changes quickly and update personal information such as their home address without the need to place a phone call to HR. Changes can be confirmed onscreen once they are input and received. Also, employee communications can be quickly disseminated online to ensure prompt delivery.
Cost savings: Using technology may also save money on paper and postage for communications that are not required to be delivered in hard copy form, reducing administrative costs associated with fewer incoming customer service inquiries.
Potential initial challenges
While user acceptance and system efficiencies can make the transition to self-service well worth the effort, there are certain initial challenges to be considered: 
Cost of information technology resources: The initial costs associated with implementation must be planned and budgeted for in advance.
Data protection: When private data is housed online, data security is of the utmost importance. Information needs to be protected, and employees must feel confident in the system's ability to safely store their personal data.
Areas for improvement: When a system is not designed with the end user in mind, it can become difficult to navigate. Errors can arise when employees are familiarizing themselves with new technology. Education sessions for new users, ongoing quality checks, and additional confirmation of benefits selections can help during the initial stages of a self-service tool's implementation.
Another factor to consider is that built-in data analytics can tell you how often the tool is used and for what purposes. If employee adoption is low, you may want to take advantage of certain times of the year (the time before open enrollment or tax time, for example) to present opportunities to increase awareness of the system. Additional functions can be added as user acceptance increases.
As self-service continues to become less of a preference and more of an expectation, companies of all sizes along with their workforces can benefit from these tools.
Worried about payroll? HR? Compliance Issues? We can help.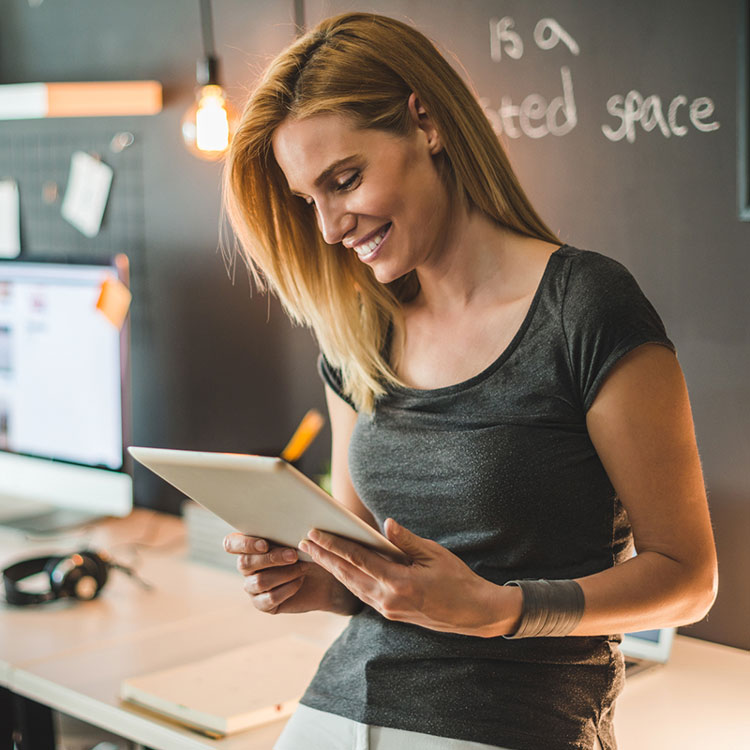 This website contains articles posted for informational and educational value. Paychex is not responsible for information contained within any of these materials. Any opinions expressed within materials are not necessarily the opinion of, or supported by, Paychex. The information in these materials should not be considered legal or accounting advice, and it should not substitute for legal, accounting, and other professional advice where the facts and circumstances warrant.