7 Tips for Effective Employee Goal-Setting to Boost Engagement and Productivity
Article
07/09/2018
Employee goal-setting is a key responsibility for any manager. By setting measurable and attainable goals, a supervisor not only guides improvement in employee performance, but also can actively help strengthen the business and enhance its reputation as an employer of choice.
Other benefits of employee goal-setting can include:
Here are some considerations for employee goal-setting that can help make these benefits a reality:
1. Set goals that align with company objectives
Each employee's goals should be tied to the company's overall growth strategy in order to be effective. When employees understand how their individual role and responsibilities contribute to organizational growth, they're often more focused and motivated to achieve goals that result in success for both the business and themselves. Consistently communicating strategic business goals (and regularly emphasizing the company mission) can help to keep employees engaged in the work they do.
In 2017, McKinsey & Company noted that there has been an uptick in businesses choosing to link their organizational goals to key strategic objectives, and from there converting those into team-performance goals. As a result, employees readily accept increased accountability as they "grasp the direct impact of their performance."
2. Invite employees to identify job-specific goals
Managers may have certain objectives in mind for each employee, but they will likely get insightful answers if they ask employees to identify goals specifically related to their individual jobs. There's a big difference between imposing goals on employees and encouraging them to suggest goals of their own. When their suggested goals align with company objectives, a manager can help develop action plans to attain those goals.
Depending on the position, specific goals centered around productivity and efficiency are often very effective. When working with an employee, aim for fewer mistakes on the job and an increase in productivity. This could translate to more sales calls in a day or, for a customer-service representative, addressing customer issues in a shorter period of time, so as to interact with more customers on a daily basis.
3. Set SMART goals
Asking an employee to "do a better job" doesn't constitute an effective goal. As Paychex HR consultant Michelle M. White notes, every goal should be set within the SMART framework:
Specific
Create goals that are clear and specific to what they do.
Measurable
Ensure the goal is measurable so that progress can be tracked and this creates a goal that is meaningful and motivating for the employee.
Achievable
The goal should be attainable by the employee, but it should also stretch the employee in their role.
Relevant
The goal should align with other goals but also be important and worthwhile to the employee.
Time-based
Set a target date for meeting the goal.
"This is what I use when advising managers on establishing goals for employees," White says.
Depending on the position, specific goals centered around productivity and efficiency are often very effective: more sales calls in a day, addressing customer issues in a shorter period of time, etc.
4. Emphasize attainable goals
Goal-setting sometimes fails when the objective is too ambitious or simply unattainable, given the employee's skill set and available resources. Burdening an employee with an unattainable goal can lead to frustration with the process and a resulting lack of motivation for further improvement.
"Attainment should be a mutually agreed upon factor between the supervisor and the direct report," says Paychex HR consultant Rob Sanders. "If the goal has been achieved previously by others with similar experience and training, this would be one indicator that the goal being set is not unreasonable."
Goals based on previously established benchmarks should also generally be considered attainable, Sanders adds.
"The attainability (or perception thereof) will directly influence an individual's motivation to act in the first place. Otherwise, he or she might think, 'Why should I even bother if this is an unreasonable goal for anyone to achieve?'" he says.
One key employee goal-setting example, Sanders says, is based on a "focus on the customer" directive from the C-suite: "I will contact 100 percent of my customer base each month on either a direct contact or touch basis, using in-person meetings, email or telephone."
An employee can apply all five of the SMART elements listed above to reach such a goal.
"This and any goal will have the greatest impact if both the direct report and supervisor have co-created the goal," Sanders concludes. "We all have a greater sense of involvement in that which we helped to develop."
5. Set consistent goals for employees with similar responsibilities
Goal-setting is usually unsuccessful when framed as a contest or competition among employees. Avoid setting different goals for employees with similar responsibilities, and refrain from encouraging internal rivalries, which can lead to diminished morale and resentment for managers.
6. Reward employees who achieve their goals
It's critical to recognize employees who set goals and then achieve or exceed them. Not only does such a recognition (reward, bonus, certificate, or public acknowledgment at a staff meeting) honor that employee's efforts, but it also demonstrates clearly to other employees that the company values this type of commitment and hard work. It provides further incentive for the rest of the workforce. When such hard work goes unnoticed, employees can justifiably feel there's no point in working so hard and may begin looking for a new job elsewhere.
7. Work closely with employees who fall short
Not every employee will successfully attain their goals, regardless of how hard they try. Ideally, their manager is periodically assessing progress and stepping in to provide assistance where needed. In a situation where the agreed-upon deadline arrives and goals haven't been met, there should be an in-depth discussion about what went wrong, combined with encouragement to try again and address or rework the stated objectives.
The employee performance review represents a great opportunity to co-create goals with your team members. Learn more about conducting an effective performance review and examine how goal-setting can help deepen employee engagement within your organization.
Worried about payroll? HR? Compliance Issues? We can help.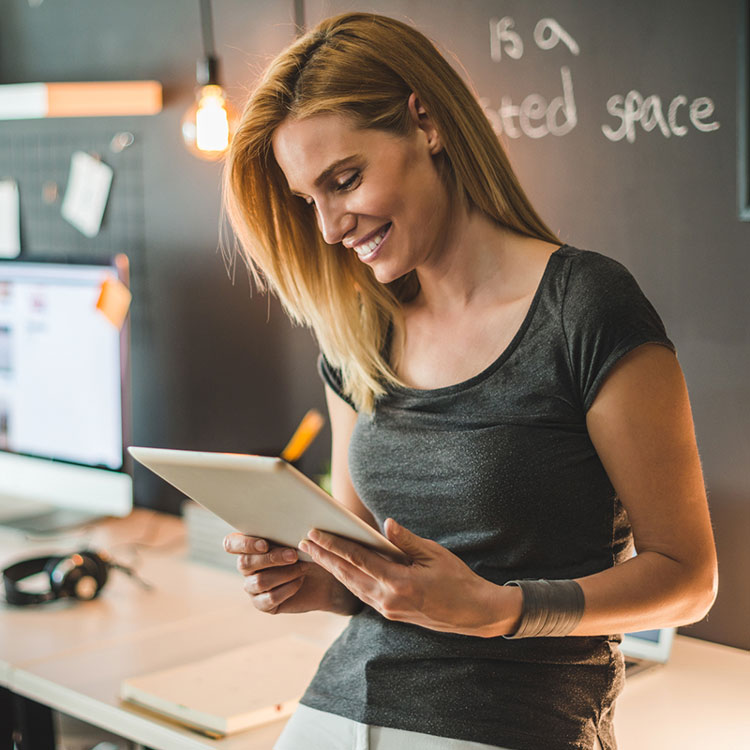 This website contains articles posted for informational and educational value. Paychex is not responsible for information contained within any of these materials. Any opinions expressed within materials are not necessarily the opinion of, or supported by, Paychex. The information in these materials should not be considered legal or accounting advice, and it should not substitute for legal, accounting, and other professional advice where the facts and circumstances warrant.