What Is Accessibility in the Workplace? How To Develop an Inclusive Workplace
Human Resources
Article

Last Updated: 03/16/2023
Developing an accessible workplace is good for business and your employees, but the process can quickly lead to roadblocks without a thorough understanding of employer responsibilities and best practices. Whether it's the belief that certain employees won't perform well or fear of bringing profits and performance down, these are unfortunate but also common misconceptions.
Accommodating for accessibility in the workplace requires knowing what it looks like, understanding different types of accommodations your employees may require, and knowing how to create an inclusive and diverse environment for everyone.
What Is Workplace Accessibility?
Workplace accessibility is making sure everyone — regardless of their abilities — has the tools and support they need to succeed in their job.
When understanding workplace accessibility, employers should recognize that there are numerous federal, state, and local anti-discrimination and privacy laws protecting the rights of individuals with disabilities. Perhaps the most well-known is the Americans with Disabilities Act (ADA). The ADA stipulates that covered employers are prohibited from discriminating in employment based on disability status and are required to provide reasonable accommodations to otherwise qualified individuals with a disability unless doing so would create an undue hardship. The ADA also protects employees with disabilities from retaliation when enforcing their rights under this law.
Some common ways that ADA compliance may take shape in the workplace include:
Providing Braille signage in common areas
Installing wheelchair access at building or room entrances and exits
Restructuring job functions or modifying work schedules
Providing closed captioning or transcripts for audio recordings and videos
Ensuring computer programs support assistive technology
Types of Accessibility in the Workplace
Understanding the many dimensions of accessibility in the workplace can help you make necessary adjustments toward employees with a range of abilities.
While you may be familiar with the examples listed above, know that accessibility in the workplace involves more than physical accessibility, which might be the first thing that comes to mind (e.g., accommodations around the office due to an employee's physical disability). Consider that if employees use digital technology to do their job, access HR information, or participate in a work event, those technologies and materials must also be accessible and compatible with assistive technology devices. Examples of technological accessibility may include providing closed captioning for video conferences or building a website that can be easily navigated by people with visual impairments via a screen reader.
Another important type of accessibility is attitudinal awareness. This is defined as a person's mindset that influences their behavior toward different types of people and concepts. Those without attitudinal awareness may discriminate against others, make false assumptions about someone's abilities, or simply avoid interaction altogether. These actions can be detrimental to employees as well as the business, which is why you should do everything possible to avoid them. Instead, communicate with the team, provide training to improve awareness, and focus on equity and inclusion.
Why Is Accessibility Important in Business?
It's not only existing employees who may need additional assistance that can benefit from developing an accessible workplace. An accessible work environment also can help businesses increase productivity, ensure a wider pool of talent can join and contribute to the business, expand their potential customer base, and comply with regulatory requirements. It's also part of building an inclusive workplace, giving employees varied perspectives, a greater sense of optimism, and better problem-solving skills as a result of working alongside colleagues with unique backgrounds and ways of thinking.
How To Make a More Accessible Work Environment
Working with people with different abilities is an organizational effort. Success depends on participation by every employee and leader to help others feel comfortable, valued, and equally treated. So how can you start making the workplace more accessible?
Ensure Every Aspect of the Recruitment Process Is Accessible
Applications and job forms should be truly accessible, with accommodations for those who may have trouble reading computer screens, for instance. Consider large print or versions available in Braille, closed captioning, compatibility with assistive technology like screen readers, and make sure descriptions emphasize essential job criteria. Other examples include making alternate arrangements for those who can't easily travel to an in-person interview, or providing an interpreter if a job candidate needs one.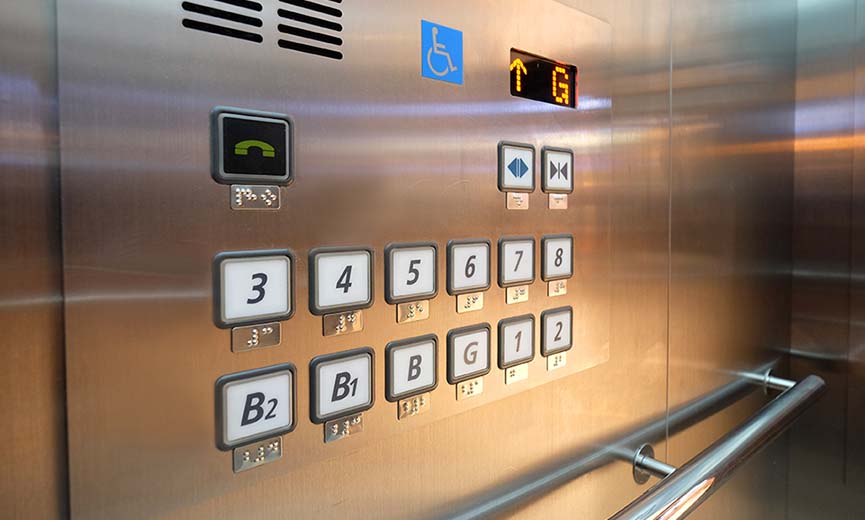 Examine Your Company Policies
Make sure your employee handbook addresses accessibility as well as diversity and inclusion policies. Employees should have guidelines on how to request accessibility tools if they need help, along with any training on how to use them. And ultimately, make sure your company celebrates inclusion and those with varying abilities as part of its efforts toward a more diverse workplace.
Train Managers on How To Work With Employees With a Range of Abilities
Some managers may feel intimidated working with employees with disabilities. This may simply come from a lack of knowledge, so provide resources and training to help them feel prepared and empowered to manage with a focus on inclusivity.
Make Adequate Arrangements for an Inclusive Workplace for All
Actively removing barriers to participation, such as installing wheelchair ramps or providing hearing loops or computers, can help individuals with varying abilities feel welcomed and accommodated. Resources such as noise-canceling headphones, soft lighting, and adjustable stand/sit desks may also be helpful to others. If arranging for a conference or offsite meeting, check ahead of time to make sure the facility is capable of accommodating all employees.
Require Unconscious Bias Training for All Employees
Employees may be unaware of how certain conversations, words, and actions may be inadvertently discriminating against other colleagues. Formal, ongoing training sessions for all employees can go a long way in alleviating unintentional discrimination issues, and help nurture an inclusive workplace environment.
Make Reasonable Adjustments for Remote Workers
Remote and flexible working options have become increasingly common, so don't forget that offsite employees may need certain accommodations as well. Consider providing work-from-home stipends that employees can use to purchase ergonomic seating or sit/stand desks. Provide any other special equipment that workers may have had in the office that they may need now at home. Video conferencing technology can also help employees keep in contact with colleagues and reduce feelings of isolation or anxiety. Your employees, regardless of their location, should feel supported, included, and valued.
Stay on Top of Accessibility Laws
It's your responsibility as an employer to understand and comply with accessibility laws. Regularly assess your workplace and any applicable legislation to determine how you can better identify and address accessibility issues. Stay proactive, take a forward-thinking approach, and consider working with an HR professional who can help you better understand your obligations around accessibility.
Help Develop an Inclusive Workplace
At its crux, providing workplace accessibility means prioritizing diversity and inclusion, an effort that can help bring different backgrounds, experiences, and insights into a workplace. These factors can help a business appeal to a wider group of customers and help build a stronger, higher-performing workforce. Work with an experienced HR team who can help ensure your workplace is an open and accommodating one for all who work for and with the business.
Tags