Understanding the Benefits of Direct Deposit
Article
02/26/2020
Financial stress remains a concern for many Americans. It's likely that some of your workers are experiencing financial anxiety along with its associated negative effects such as loss of focus and productivity, plus the potential impact on physical and mental health. Direct deposit is one way to help your employees improve their financial well-being. Unpacking the benefits of direct deposit can help you determine if the process is right for your company, particularly if you're considering payroll services.
What is direct deposit?
Direct deposit is a method of payment of wages where the employer electronically transfers funds from its own bank account directly into the employee's checking or savings account.
How does direct deposit work?
To become a recipient of direct deposit, an employee would simply need to complete a direct deposit enrollment form with their employer. At a minimum, the employee needs to supply account and routing information for a valid bank account or payroll card, designating the type of account and the name of the account holder. Employees can even arrange for direct deposit to be split between multiple accounts.
What are the benefits of using direct deposit?
There are multiple advantages associated with direct deposit for your business and your employees.
Benefits of direct deposit for employers
There are many benefits to offering direct deposit, such as:
Your business can reduce the time spent on certain payroll-related tasks. One of the more immediate benefits of direct deposit is that time spent on preparing payroll is greatly reduced. Writing, signing, and folding the checks, stuffing them into envelopes, and delivering the checks to employees can be labor intensive. The time saved becomes significant, especially when multiplied by every pay cycle.
Your business can save money by not writing, printing, and mailing checks. These costs are reduced as checks and envelopes are no longer required. Direct deposit can also help a business save money by:

Reducing costs associated with re-issuing lost or stolen checks, stop payment charges that may be levied by a bank, and investigating when a check has gone missing.
Realizing savings in absenteeism, since employees no longer need to take extended breaks to deposit or cash their checks.
Allowing human resources and payroll staff to avoid having to stay in the office to manually prepare checks.
Your business can pay employees on time. There may be times when you're unable to process payroll before the check date. With advancements in electronic payment technology like same-day ACH, your business can have more control over your funds.
Your business can be more environmentally responsible. Having a paperless payroll system is environmentally friendly because it reduces a company's carbon footprint. The green impact can be further expanded by offering online pay statements that can be available 24/7.
Your business can have greater electronic security, which deters identity theft. Lost or stolen checks are a common source of identity theft and fraud. Direct deposit eliminates the risk of stolen checks and forged signatures. Electronic deposits can increase the protection of both employee's personal information and the employer's account information.
Benefits of direct deposit for employees
The benefits of direct deposit for employees are far-reaching and can even have a positive impact on their overall health and wellness. Your employees will be pleased that:
They don't have to go somewhere to cash their checks. There are multiple ways to pay employees, but direct deposit is the method with the greatest benefit to employees and employers. Employees no longer have to wait in line or hassle with crowds to deposit or cash their checks.
They don't have to be in the office to get paid. If an employee works remotely, is out of town, or takes a sick day, they can be assured the deposit will be made. Moreover, that money can be made immediately accessible.
They don't need to worry about asking to re-issue lost or stolen checks. With no paper check, direct deposit eliminates wages being stolen or lost. It also removes the risk of a check getting damaged or delayed in the mail.
They can control where their money goes. Having control over where the paycheck goes is another way direct deposit provides flexibility and convenience for employees. They can direct funds to go toward a savings account, emergency funds, or other financial goal.
Split-to-save option for direct deposit
If your company offers direct deposit of paychecks, another way to encourage better saving habits is to have a split-to-save feature. Under a split direct deposit, employees can direct a fixed portion or a percentage of their paycheck each pay period into a designated account.
The paycard option for direct deposit
The paycard, or payroll card, offers an alternative to direct deposit and is similar to a debit card. On paydays, an employer loads workers' cards with their wages for that pay period. Employees can use the paycard as they would a debit card to withdraw cash from an ATM or a bank, use it with merchants to make purchases, or pay their bills. Paycards help employees avoid fees at check-cashing stores. Paycards make direct deposit available to everyone in a company, even those without bank accounts.
Just like direct deposit, the use of paycards by employers reduces the printing and delivery of paper checks, which can save time and money. Additionally, many paycard programs offer employers an online portal so they can manage all aspects of the program. But do your research before deciding on a paycard program. You want a trusted partner who best meets the needs of your company and your employees today and down the road.
Implementing direct deposit for your employees
Employers who leverage a payroll service like Paychex can take advantage of the many ways to pay their employees. Doing so could improve employees' financial wellness all while increasing the company's bottom line.
Worried about payroll? HR? Compliance Issues? We can help.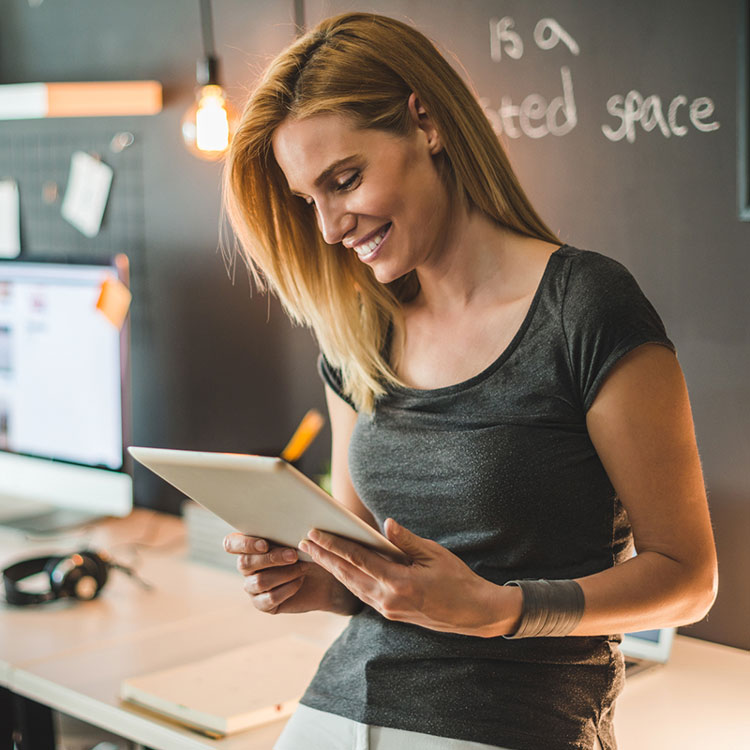 This website contains articles posted for informational and educational value. Paychex is not responsible for information contained within any of these materials. Any opinions expressed within materials are not necessarily the opinion of, or supported by, Paychex. The information in these materials should not be considered legal or accounting advice, and it should not substitute for legal, accounting, and other professional advice where the facts and circumstances warrant.