Individual health insurance plans
Get help comparing individual insurance plans to find what works best for you and your family
No matter how hard you work, you're never truly financially secure until you have adequate health insurance. For individuals without access to group coverage, the process of comparing individual health insurance plans to make an informed decision can be daunting.
Paychex Insurance Agency is here to help you determine what type of individual coverage best suits you, your employees, and any dependents. With help from our licensed agents, there's no need to spend your valuable time looking at individual health insurance plans that aren't tailored to what works for you and your employees who aren't covered by a group plan.
Individual insurance plans for how you live

Our agents work to understand which individual health insurance plans may provide the best coverage for your situation and lifestyle — not simply what your line of business or your demographics may suggest.

Custom-designed health insurance policies

Once we understand you, your needs, and goals, we design the right individual insurance plan for you and any dependents through our top-rated national carrier partners.

Extend individual insurance to your employees

The Paychex Insurance Agency Personal Marketplace allows employees who are not covered under a group plan to shop, compare, and purchase individual health insurance from a wide selection of carriers.
Why you should buy individual health insurance rather than go without
The potential costs of not having individual health insurance may make obtaining a policy well worth your while. Along with the higher costs of health care without an insurance plan, you may be subject to a penalty when filing your taxes if you live in a state that requires health coverage and you aren't already exempt.
How much does individual health insurance cost?
The cost of individual health insurance can vary depending on where you live, and the type of plan you choose, as well as age and tobacco use. The amount you pay may also be reduced by subsidies. That's why it's important to talk with a licensed insurance agent to determine which plan may best fit your needs and budget. These plans typically fall under four main categories.
Individual insurance plan options
Individual insurance plans may be offered through an HMO, PPO, POS, or EPO. These plan options share some similarities, but they mostly differ in how they address deductibles and whether physicians must be chosen from within the plan network.
Health Maintenance Organization (HMO)

An HMO provides health insurance through a group of medical insurance providers for a monthly or annual fee. Coverage is limited to doctors within the HMO.

Point of Service (POS)

A POS plan requires participants to choose a primary care physician from within the network, like an HMO, while also allowing participants to seek care outside the network, like a PPO.

Preferred Provider Organization (PPO)

Also known as a Participating Provider Organization, a PPO is a subscription-based plan that provides a discount to participants who seek care from professionals who are part of the organization.

Exclusive Provider Organization (EPO)

An EPO is a type of medical care subscription plan that offers lower rates to participants. While an EPO does not offer care outside of its provider network, it does not always require a referral when a participant seeks care from a specialist.
Cost-saving subsidies available to some purchasers of individual health insurance
Several federal and state programs exist to help provide eligible individuals with access to insurance and health care. The most common among these programs are:
Medicare

Those who are eligible for Medicare can get help paying premiums from their state through one of the following programs: Qualified Medical Beneficiary (QMB), Specified Low-income Medicare Beneficiary (SLMB), Qualifying Individual (QI), or Qualified Disabled and Working Individuals (QDWI).

Affordable Care Act (ACA)

Depending on income level, family size, and the cost of insurance in the local area, subsidies may be available through the ACA for those ineligible for Medicare or Medicaid.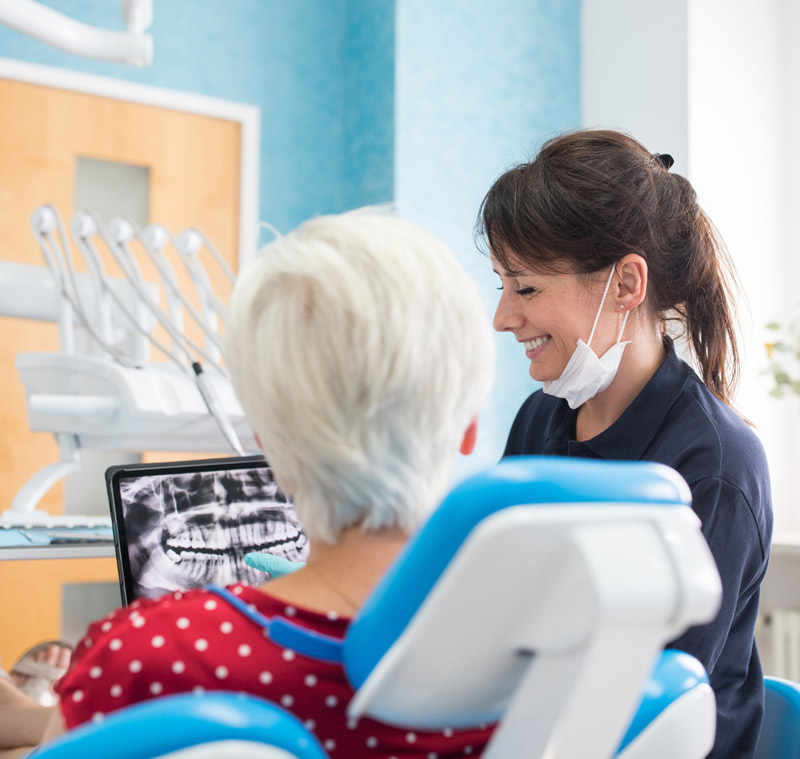 Types of individual coverage available through Paychex Insurance Agency
As part of a group plan, individual insurance through Paychex Insurance Agency gives you the opportunity to establish and save on coverage across the medical spectrum. Insurance coverage commonly made available to those with group access includes:
Health insurance
Dental
Vision
Life insurance
Short- and long-term disability
Turn insurance into a recruiting tool
Paychex Insurance Agency
Thousands of insurance agencies can offer some of what you need, but there's one agency that can handle your property and casualty, health and benefits, and benefits administration. Find out more about what Paychex Insurance Agency can offer you, your business, and your employees.