Paychex HR and Payroll Services in Baton Rouge, Louisiana
Paychex delivers superior payroll and HR administration services to Baton Rouge, Louisiana and surrounding areas. Conveniently located between Lafayette and New Orleans, our Baton Rouge office is just miles from the Louisiana Art & Science Museum, Louisiana's Old State Capitol, and the banks of the Mississippi River.
Contact Information for Paychex in Baton Rouge
Business Hours
| Day | Time slot | Comment |
| --- | --- | --- |
| Monday | 8:00 am-5:00 pm | CT |
| Tuesday | 8:00 am-5:00 pm | CT |
| Wednesday | 8:00 am-5:00 pm | CT |
| Thursday | 8:00 am-5:00 pm | CT |
| Friday | 8:00 am-5:00 pm | CT |
| Saturday | Closed | |
| Sunday | Closed | |
Baton Rouge
4324 South Sherwood Forest Blvd.
Suite 125
Baton Rouge, LA, 70816
HR and Payroll Services in Baton Rouge
Payroll and tax services
Employee benefits including 401(k) plans, HSAs, health insurance*, and more
Convenient employee pay options, including direct deposit, paycards, and paper checks
Employee self-service options
Integrated payroll and HR dashboard with configurable views
What Solutions Does Paychex Offer in Baton Rouge?
Paychex is focused on providing your Louisiana business with services and support that can help you thrive and grow.
Find the Right Solution for Your Business in Baton Rouge
Provide a few details and we'll recommend Paychex solutions that match your business needs.
Find Your Solution
How many employees do you have?
Compare Our Payroll Options
Paychex Flex® Essentials
Custom payroll solution. Sign up and get started online.
Anytime, anywhere 5-star app
Takes care of payroll taxes
U.S. based support available every day, all day
Pay options, including direct deposit and printing checks
Paychex Flex® Select
Our payroll and HR services are built to scale with your Baton Rouge business.
Submit payroll online or over the phone
Payroll tax and labor compliance support
Employment and income verification services
Employee financial wellness program
Online learning management system
Paychex Flex® Pro
Make payroll and HR easier to manage by connecting them in Paychex Flex.
Full-service payroll & taxes
Candidate screening
Employee onboarding
U.S. based support 24x7x365
What Are the Advantages of Outsourcing Payroll and HR Services to Paychex?
650+ HR Professionals Averaging 8 Years Training and Expertise
An experienced, dedicated human resources professional can get to know your business and provide the support you need.
Single HR, Payroll, and Benefits Platform Makes Business Simple
Our all-in-one technology makes it simple and convenient to complete essential HR tasks.
Flexible Support Where and When You Need It
Whenever you have a question, rest assured that we can help — 24/7, U.S.-based service with experienced professionals, live chat features, and in-app help options.
Additional Resources for Businesses in Baton Rouge
Cost of living adjustments may help employees manage rising prices for basic staples such as housing, energy, and food. A cost of living raise for employees is not based on job performance or a promotion. Rather, the pay increases are given to counteract inflation and help employees maintain their earning power. With inflation continuing to have an impact in 2023, businesses have seen an increased need to implement cost of living raises.
What Is a Cost of Living Adjustment?
COLAs are increases in salaries or hourly rates to help employees maintain the value of their compensation against inflation. These increases are not viewed as merit increases resulting from good job performance. Cost of living raises can be a way to maintain the employee's earning power. Generally, employers calculate the amount of a cost of living pay increase by using a price index, such as the Bureau of Labor Statistics' Consumer Price Index for Urban Wage Earners and Clerical Workers (CPI-W). This index measures the rise in consumer prices for households where at least half of the income is from clerical or urban wage occupations, and at least one of the household's earners has been employed for at least 37 weeks over the past twelve months. This represents about 29% of the U.S. population.
What Is Social Security Administration's COLA Increase for 2023?
Each year, the Social Security Administration applies a COLA to payments made to those receiving Social Security and Supplemental Security income (SSI). For 2023, the COLA increase is 8.7%, which is significantly larger than the COLAs in recent years.
How Does a Cost of Living Adjustment Work?
A COLA is a standard, across-the-board increase for a group of individuals. Employers might give out a cost of living raise where each employee receives the same percentage increase.
Typically, the cost of living in large cities such as New York or Los Angeles is higher than smaller, rural communities. Employers with employees in a number of different cities or states may choose to adjust their cost of living raises based on location. This may help to meet more expensive housing, gas, or food costs affecting workers in certain areas.
In some cases, cost of living pay increases may be a requirement. Minimum wage laws, union agreements, executive contracts, and even retiree benefits such as employee pensions may contain provisions for annual COLAs. Some of these automatic adjustments may be able to be programmed into a compensation system to guarantee that they take effect as stipulated while others may require additional oversight.
What Is Included in the Cost of Living Adjustment?
A COLA is often calculated based on an underlying metric, such as the Consumer Price Index (CPI) or the CPI-W. The indexes calculate price increases in living staples such as housing, food, and energy costs. State law or a union agreement may specify which index should be used to calculate an annual cost of living increase. Employment agreements may also state the specific index that must be used to measure any cost of living raises.
Do Employers Have To Give Cost of Living Adjustments?
A cost of living increase is not mandated unless required by law or agreement, such as annual minimum wage increases, or stated in a union agreement, benefit plan document, or employment contract. When cost of living raises are offered to employees, they may not be needed every year. In some years, inflation remains flat and the cost of living doesn't change, which means that employees' pay value is not diminished.
Why would an employer give a COLA? There are several common reasons, including:
Concern over employee retention when competing firms begin to offer higher pay rates.
The need to persuade employees to relocate to a city or state with a higher cost of living.
To alleviate financial stress placed on employees during periods of inflation.
Doing so is required by law or under the terms of an agreement.
How To Calculate a Cost of Living Adjustment Payment for Employees
A COLA typically can be calculated as part of an annual compensation plan review. An employer should determine which price index best aligns with their employees' cost of living. If the chosen index rose 6% in the past year, employee salaries or hourly rates would be adjusted by a similar amount.
For example, an employee with a $100,000 base salary might receive a six percent raise, or $6,000 for their COLA, prior to any performance-based increases. Likewise, an employee making $20 per hour might receive another $1.20 per hour, raising their pay rate to $21.20.
How Much Is a Typical Cost of Living Raise?
Over the years, COLAs have varied. In some years, prices are stagnant, and no adjustment is needed. Since 1975, the Social Security Administration has calculated COLAs using the CPI-W. The average annual COLA since that time has been 3.7%, which makes the most recent adjustment of 8.7% greater than a typical year.
Historically, adjustments to the minimum wage were enacted to assist lower-paid workers when the cost of living increases. Many states and localities have a higher minimum wage than the federal amount. And several have implemented annual increases based on increases in the cost of living.
Understand How Cost of Living Impacts Your Business
Competitive wages help to attract and retain employees. When employers fall behind and fail to pay enough to help employees make ends meet, they risk a loss of human capital. To hire the best people in each geographic job market, it's important to understand how cost of living can shift between different locations. If you plan to offer a cost of living raise in the upcoming year, you can do so most efficiently by working with your payroll provider to implement the increase across the board.
Part of business ownership is continuously looking for ways to improve performance. That can mean different things to different companies: creating more efficient processes, selling more products and services, using new approaches and technologies to reduce costs, or scaling the business to increase profits and meet demand. On the flip side, when inefficiencies exist and productivity suffers, this can create a ripple effect throughout the organization that impacts leadership, employees, and customers alike.
Knowing how to improve business efficiency and performance is a key factor in any company's strategy for growth. To get there, benchmarking can help organizations compare themselves against certain standards and develop consistent ways of measuring performance. Benchmarking your business operations with defined metrics can also help you track progress and reach goals faster. Let's break down what business benchmarking is, how to do it, and why it's important.
What Is Benchmarking in Business?
The definition of benchmarking in business: Business benchmarking is the process of comparing industry and general business best practices against your own to identify performance gaps and achieve competitive advantages. This can be applied to any product, process, function, or approach in business. When you compare your organization, its operations, or processes against a competitor, industry peer, or other company, you use data to identify the business' strengths, weaknesses, and opportunities for improvement. The ultimate goal is to get a clear picture of how and where the organization needs to change to improve performance.
Growth and change often go hand-in-hand when it comes to business, and actions businesses take as a result of benchmarking is evidence of this. Benchmarking is a continuous process of fact-gathering and analysis. It shouldn't be a one-time task, but rather an integral component of your business plan to close the performance gap and maintain practices that will help the business grow and thrive. Some examples of benchmarking include:
Conducting a competitive analysis to determine how other companies compensate their employees.
Looking at companies outside your industry that are known for their impeccable customer service.
Examining one high-performing business location's processes and procedures that could be emulated across other locations to benefit the company as a whole.
Types of Benchmarking
Depending on what you want to focus on, benchmarking can involve looking both inside and outside your business. As such, types of benchmarking generally fall into the following categories, and may be used individually or together.
Performance Benchmarking
Performance benchmarking is often the first step businesses take to identify gaps or areas of improvement. It's the process of measuring the performance of specific product lines, services, operations, or other business processes against top performers (other companies, competitors, or industry leaders). This type of benchmarking requires gathering and comparing key performance indicators (KPIs) or other quantitative data, with the goal of measuring metrics such as:
Time-to-market
Cost-per-unit
Net promoter score (NPS)
Customer retention rates
This analysis isn't limited to competitors and specific industries, but instead looks at any business that excels at a particular process or operation. And since performance benchmarking focuses on operational elements, action items stemming from this analysis might be more short-term in their scope and produce quick results (as compared to findings from strategic benchmarking, which is explained later).
Internal Benchmarking
There's a great deal a business can learn from assessing its own performance. With this in mind, internal business benchmarking is the process of comparing metrics or practices from one or more areas of the business — like products, departments and locations to determine the best ways to conduct business moving forward. Internal benchmarking relies on the business' own historical data, which can be analyzed to identify gaps or areas for improvement.
What are examples of what internal benchmarking could look like? It may be:
Interviewing employees to understand whether they use certain technologies, and if so, how they use them.
Analyzing the processes and procedures of high-performing department's output against another department.
Comparing labor costs at one location versus another location.
External Benchmarking
External benchmarking looks at data from other organizations in regard to their products, services, processes, and other methods. This information can offer insight into how your business compares to others in or outside the industry, and what you may need to do to improve your standing. Acquiring this data may require more time and effort vs. an internal benchmarking initiative, but the findings can be extremely valuable.
External analysis can take shape via strategic or competitive benchmarking.
Strategic Benchmarking
Strategic benchmarking involves comparing performance with a top performer. This could be a direct competitor, but strategic benchmarking looks at any business that has mastered a particular process or operation. And since this benchmarking process requires you to look beyond your own industry, this is a great way to think differently about longstanding practices or consider new approaches.
Findings from strategic benchmarking can be used to adapt a business' methods to your own procedures and processes. And as the name suggests, this analysis is about helping a business look at the larger, future-forward picture. Rather than quick changes, findings from strategic benchmarking encourage businesses to consider core competencies and new product development for long-term improvement.
Competitive Benchmarking
Competitive benchmarking helps businesses identify industry performance standards by looking at competitors' products, services, or methods, with the ultimate goal of better understanding where they are in the current market and what they need to improve. One example of competitive benchmarking is comparing a competitor's NPS or customer satisfaction rates against your own. Once you have this information, you can analyze the differences and put an action plan together that addresses how to improve.
How To Benchmark
At its basis, the benchmarking process requires you to identify the metrics you want to track and assess your current state. From there, you take the benchmarking findings to create an action plan and track progress on an ongoing basis.
For a guide on how to benchmark, follow the steps below.
Prioritize With Stakeholders
Senior leadership should be involved in deciding what to benchmark and what's most critical to the company's success. Prioritization should be based on which metrics matter most to stakeholders.
Choose Who or What To Benchmark
Are you looking to benchmark processes within your own company, a competitor, or a company outside your industry? When determining this, also factor in how easily you can get data from these sources. For example, accessing a direct competitor's data could be difficult, so a solution may be to look at many organizations and gathering information from many sources.
Document Your Current Processes
You need a baseline for benchmarking and analysis, so it's a good idea to document current processes or have your own business metrics on hand so that you can more easily compare them against your benchmarks.
Collect and Analyze Data
Depending on the type of benchmarking, you may conduct research and interviews, send out questionnaires, look at employee data, or even reach out to business contacts. For external benchmarking, information may be publicly available on company websites, reports, marketing materials, or press coverage. Take note of any biases, such as personal anecdotes vs. facts, or a reporter editorializing in a news article. For benchmarking that evaluates employee performance, internal HR data and information in your time tracking system can be very valuable in assessing workforce costs and productivity.
Compare and Measure Your Performance Against What You Collected
Look at the data you've collected against your own metrics or processes. A side-by-side comparison will eventually illuminate gaps or areas where the person, group, or business as a whole may be lacking.
Implement Changes and Communicate Next Steps
Once you have a sense of the gaps, consider the best ways you can implement changes to make improvements. Lay out a plan with clearly defined goals, target dates, KPIs to measure, and team members who will be impacted or involved. Documenting plans and processes in writing is a great way to not only communicate the plan, but also make sure all employees are all on the same page working toward the same goal.
Review Results, Adjust, and Repeat
After a period of time, evaluate how well a new initiative is going and adjust if necessary. If things are going well, consider starting the benchmarking process again in another area of the business. If plans are falling short, identify roadblocks, communicate with those involved, and determine how processes can work better.
The Importance of Benchmarking in Business
Benchmarking is important because the process is focused on using evidence and data to illuminate areas for continuous growth and improvement. It can also help you see that as a business scales, needs will evolve as well. This means taking time to assess your current state, determine where you want to go, and implement process improvements to get there. Effective business benchmarking can help your organization:
Streamline processes and procedures
Understand the competitive landscape
Identify areas where you can increase efficiencies, reduce costs, and streamline internal operations
Shake up the status quo by challenging long-held beliefs about the business
Improve product or service quality and increase customer satisfaction
Save Time by Outsourcing and Focus on What Matters Most
Among the many findings that can come from benchmarking, one of the most important ones is discovering ways to streamline your and your employees' already-hectic workdays. Consider outsourcing complex tasks that are integral to your business, but aren't necessarily within your realm of expertise. Payroll and HR administration, for example, are essential for overall business growth, but require time and resources that you simply might not have. A third-party provider can help you streamline essential payroll and HR tasks while you remain focused on short- and long-term business growth and improvement.
Developing an accessible workplace is good for business and your employees, but the process can quickly lead to roadblocks without a thorough understanding of employer responsibilities and best practices. Whether it's the belief that certain employees won't perform well or fear of bringing profits and performance down, these are unfortunate but also common misconceptions.
Accommodating for accessibility in the workplace requires knowing what it looks like, understanding different types of accommodations your employees may require, and knowing how to create an inclusive and diverse environment for everyone.
What Is Workplace Accessibility?
Workplace accessibility is making sure everyone — regardless of their abilities — has the tools and support they need to succeed in their job.
When understanding workplace accessibility, employers should recognize that there are numerous federal, state, and local anti-discrimination and privacy laws protecting the rights of individuals with disabilities. Perhaps the most well-known is the Americans with Disabilities Act (ADA). The ADA stipulates that covered employers are prohibited from discriminating in employment based on disability status and are required to provide reasonable accommodations to otherwise qualified individuals with a disability unless doing so would create an undue hardship. The ADA also protects employees with disabilities from retaliation when enforcing their rights under this law.
Some common ways that ADA compliance may take shape in the workplace include:
Providing Braille signage in common areas
Installing wheelchair access at building or room entrances and exits
Restructuring job functions or modifying work schedules
Providing closed captioning or transcripts for audio recordings and videos
Ensuring computer programs support assistive technology
Types of Accessibility in the Workplace
Understanding the many dimensions of accessibility in the workplace can help you make necessary adjustments toward employees with a range of abilities.
While you may be familiar with the examples listed above, know that accessibility in the workplace involves more than physical accessibility, which might be the first thing that comes to mind (e.g., accommodations around the office due to an employee's physical disability). Consider that if employees use digital technology to do their job, access HR information, or participate in a work event, those technologies and materials must also be accessible and compatible with assistive technology devices. Examples of technological accessibility may include providing closed captioning for video conferences or building a website that can be easily navigated by people with visual impairments via a screen reader.
Another important type of accessibility is attitudinal awareness. This is defined as a person's mindset that influences their behavior toward different types of people and concepts. Those without attitudinal awareness may discriminate against others, make false assumptions about someone's abilities, or simply avoid interaction altogether. These actions can be detrimental to employees as well as the business, which is why you should do everything possible to avoid them. Instead, communicate with the team, provide training to improve awareness, and focus on equity and inclusion.
Why Is Accessibility Important in Business?
It's not only existing employees who may need additional assistance that can benefit from developing an accessible workplace. An accessible work environment also can help businesses increase productivity, ensure a wider pool of talent can join and contribute to the business, expand their potential customer base, and comply with regulatory requirements. It's also part of building an inclusive workplace, giving employees varied perspectives, a greater sense of optimism, and better problem-solving skills as a result of working alongside colleagues with unique backgrounds and ways of thinking.
How To Make a More Accessible Work Environment
Working with people with different abilities is an organizational effort. Success depends on participation by every employee and leader to help others feel comfortable, valued, and equally treated. So how can you start making the workplace more accessible?
Ensure Every Aspect of the Recruitment Process Is Accessible
Applications and job forms should be truly accessible, with accommodations for those who may have trouble reading computer screens, for instance. Consider large print or versions available in Braille, closed captioning, compatibility with assistive technology like screen readers, and make sure descriptions emphasize essential job criteria. Other examples include making alternate arrangements for those who can't easily travel to an in-person interview, or providing an interpreter if a job candidate needs one.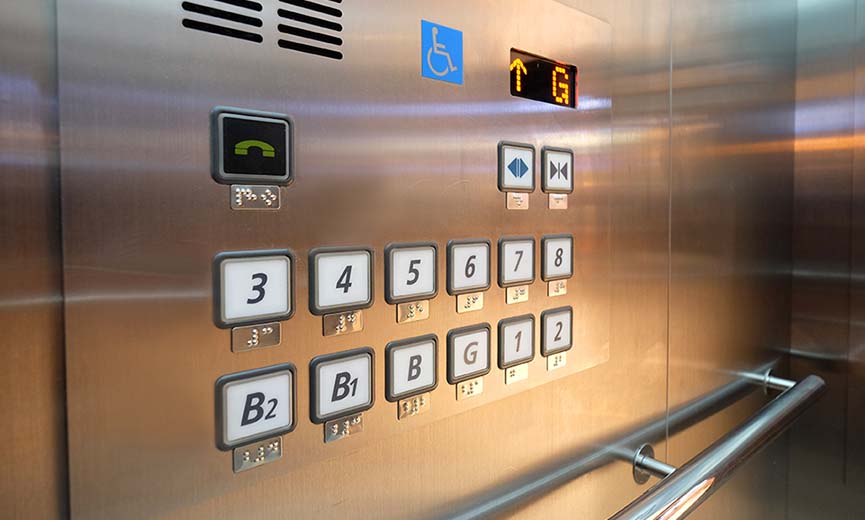 Examine Your Company Policies
Make sure your employee handbook addresses accessibility as well as diversity and inclusion policies. Employees should have guidelines on how to request accessibility tools if they need help, along with any training on how to use them. And ultimately, make sure your company celebrates inclusion and those with varying abilities as part of its efforts toward a more diverse workplace.
Train Managers on How To Work With Employees With a Range of Abilities
Some managers may feel intimidated working with employees with disabilities. This may simply come from a lack of knowledge, so provide resources and training to help them feel prepared and empowered to manage with a focus on inclusivity.
Make Adequate Arrangements for an Inclusive Workplace for All
Actively removing barriers to participation, such as installing wheelchair ramps or providing hearing loops or computers, can help individuals with varying abilities feel welcomed and accommodated. Resources such as noise-canceling headphones, soft lighting, and adjustable stand/sit desks may also be helpful to others. If arranging for a conference or offsite meeting, check ahead of time to make sure the facility is capable of accommodating all employees.
Require Unconscious Bias Training for All Employees
Employees may be unaware of how certain conversations, words, and actions may be inadvertently discriminating against other colleagues. Formal, ongoing training sessions for all employees can go a long way in alleviating unintentional discrimination issues, and help nurture an inclusive workplace environment.
Make Reasonable Adjustments for Remote Workers
Remote and flexible working options have become increasingly common, so don't forget that offsite employees may need certain accommodations as well. Consider providing work-from-home stipends that employees can use to purchase ergonomic seating or sit/stand desks. Provide any other special equipment that workers may have had in the office that they may need now at home. Video conferencing technology can also help employees keep in contact with colleagues and reduce feelings of isolation or anxiety. Your employees, regardless of their location, should feel supported, included, and valued.
Stay on Top of Accessibility Laws
It's your responsibility as an employer to understand and comply with accessibility laws. Regularly assess your workplace and any applicable legislation to determine how you can better identify and address accessibility issues. Stay proactive, take a forward-thinking approach, and consider working with an HR professional who can help you better understand your obligations around accessibility.
Help Develop an Inclusive Workplace
At its crux, providing workplace accessibility means prioritizing diversity and inclusion, an effort that can help bring different backgrounds, experiences, and insights into a workplace. These factors can help a business appeal to a wider group of customers and help build a stronger, higher-performing workforce. Work with an experienced HR team who can help ensure your workplace is an open and accommodating one for all who work for and with the business.
Join Our 700,000+ Customers and Get Help Managing HR, Payroll, and Benefits for Your Baton Rouge, Louisiana Business