Online timekeeping
Help keep track of employees working from home with online timekeeping solutions
With many employees working from home, online timekeeping gives you the flexibility to help ensure predictable and accurate time and attendance tracking. Our solutions automate your time and attendance through intuitive mobile apps, easy access to workforce management and scheduling, and full payroll integration. Learn how Paychex Flex® Time or Paychex Flex Time Essentials can help you run your business:
Help improve accuracy

Avoid paying for time not worked, such as time taken for personal appointments or time after an employee has left a few minutes early.

Stay informed

Set notifications to be immediately alerted of schedule conflicts with exceptions such as overtime.

Increase productivity

Cut down on time spent recording hours, and review data over time to identify opportunities to be more efficient.
Get started with online timekeeping with Paychex Flex Time Essentials
Paychex Flex Time Essentials is a great way for businesses with up to 250 employees to reap the benefits of a modern timekeeping solution with a streamlined onboarding process.
What you'll get with Paychex Flex Time Essentials
A simple, user-friendly time tracking solution
Fast setup — within five business days
Dashboards for managers and employees
Multiple punch options
Employee self-service
Job costing and labor distribution
All the essential features
Streamlined implementation

Get up and running within five business days. Simply answer a short online questionnaire and we'll take care of the rest.

Manager dashboard updated in real time

View your team's activity — whether active employees are working or on break — in real time so you can quickly assess operational needs.

Online employee self-service

Employees can use the employee dashboard to easily record time, transfer departments, check schedules, and view and approve time cards.

Quick and easy access to your data

We've designed a simple and intuitive interface, so you can navigate your time and attendance data with ease.

Flexible punch-in options

Choose employee time-recording options that fit your business, including:

Tablet kiosk software with an option for Facial Recognition technology
Mobile
Web punch

Job costing and labor distribution

Determine how resources and time are spent with greater precision. Enable employees to clock in under their applicable labor assignments to keep hours and project costs allocated correctly.

 

Calendar sync

Employees can populate their personal calendar with their work schedule and approved paid-time off (PTO). 
Take even more control over your labor costs with Paychex Flex Time
For more complex organizations, Paychex Flex Time can deliver exceptional visibility of your labor details through real-time analytics and dynamic punch options — helping you drive tangible increases in savings, output, and performance. 
What you'll get with Paychex Flex Time
Paychex Flex Time comes with all the benefits of Paychex Flex Time Essentials, plus advanced capabilities to help create even more efficiencies, including:
Additional punch options
Visual scheduling
Time-off management
Employee dashboard
Geo-location and geo-fencing
Facial Recognition technology
​​
Even more time-collection methods

Interactive voice response system
Keypad
Proximity badge
Online timesheet entry
Web punch
Mobile punch
Kiosk solutions
Biometric fingerprint scanner*
Iris recognition technology
Facial Recognition technology with Paychex Time Kiosk App

* No biometric information is stored that can be used to identify an individual

 

Time-off management

Review, submit, and approve time-off requests with calendar sharing. View multiple schedules simultaneously to ensure appropriate staffing.

Geo-location

With geo-location, an employee's geographic position is recorded with their punch, even from a remote location. When clicked, the pin icon in their time-card entry displays a map showing when and where they punched.

Geo-fencing

Prevent employees from punching outside of designated areas of your choice.

Employee dashboard

Give your employees easy-to-use tools to record time, transfer departments, check schedules, and view time-off balances and requests.

Advanced manager dashboards

Automate custom displays with data drill-down capabilities based on individual requirements, such as the ability to analyze performance trends and identify patterns to help predict operational needs.

Drag-and-drop scheduling

Simplify scheduling with color-coded drag-and-drop visual scheduling. Breaks and meals can be added and controlled dynamically based on the setup of complex company pay policies.

Advanced Scheduling

View schedules on a weekly basis, schedule shifts by organizational unit or employee group, set capacity requirements per shift, assign employees to shifts, and review scheduled shift capacities with color-coded representation.

Shift Swapping

Provide access for your employees to view other employee schedules, post their scheduled shifts, and request or pick up available shifts. 

Mileage calculator for expense reimbursements

A mobile feature for employees to document their distance traveled and automatically submit for reimbursement.

Additional modules

Elect for optional features such as leave tracking, employee points tracking, and budgeting.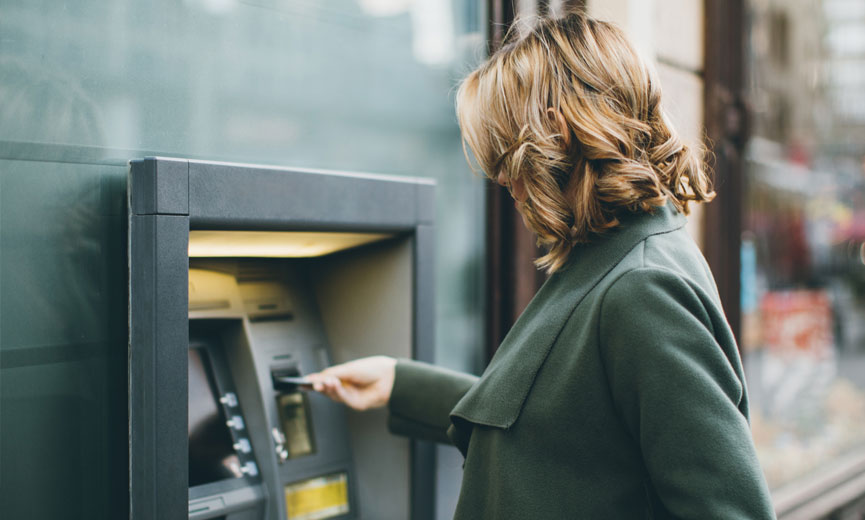 Give employees access to earned wages on-demand
Paychex Pay-on-Demand is fully integrated with Paychex Flex Time, so you can offer your employees access to their earned wages prior to their specified payday — whenever they need them — up to $500 each pay period.
View Pay Options
Online timekeeping is only as good as the payroll solution it's integrated with