Gen Z Favoring Trades, Mental Health a Key Focus, and a Government Shutdown Looms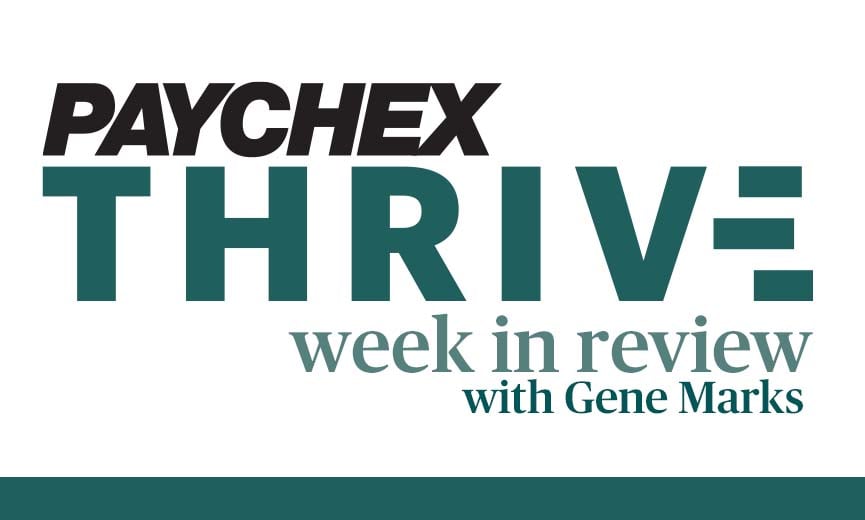 Podcast
•
8:22

Min
•
Season

4

| Episode

84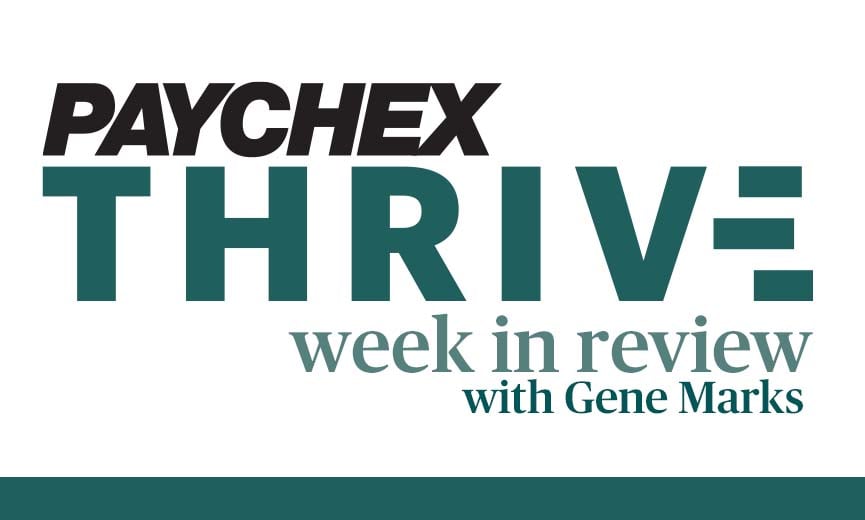 Listen

Apple Podcast

Spotify

iHeartRadio
Summary
[Gene Marks, host]
Hey, everybody, this is Gene Marks, and welcome to this week's episode of the Paychex THRIVE Week in Review podcast. This is where we take a few items of news that impact your small business, and I talk a little bit about how it impacts your small business and what you might want to be doing. So, let's get to the news, shall we?
This week, Fast Company reported on a new survey that came out that showed that a lot of people in Gen Z might be ditching college for skilled trades. Today, there's a shortage of skilled trade talent, with applications for technical jobs dropping by 49 percent in 2022 compared to 2020.
Well, Thumbtack, which is a platform for hiring local professionals, including handymen and plumbers, electricians, they surveyed 1,000 young adults between the ages of 18 and 30 and another 800 adults and they found out some interesting things about Gen Z — you know, these are younger workers in their twenties. Gen Z has a high opinion of skilled trade: 73% of the young adults surveyed said they respect skilled trade as a career, putting it second only to medicine.
A lot of these Gen Zers are exploring it for themselves: 47% of them were interested in pursuing a career in a trade and more than 80% said there are benefits to a skilled trade over a desk job, with the top benefits being a more flexible schedule, a faster education or path to working, a less expensive education and less debt, and the ability to be your own boss.  Listen to that, entrepreneurs.
And finally, skilled trades people love their jobs, but worry about the training pipeline: 87% of the trade workers surveyed said they were happy with their jobs and would choose the same career again, while 94% would encourage their kids and family to try a skilled trade. However, 58% said they're concerned about the industry's ability to attract employees.
Here's my takeaway on this man. If you're in the trade business, if you're running a plumbing firm, a contractor, or a roofing firm, you know any type of firm in the construction industry, I'd be going after younger workers. I'm telling you, man, those Gen Zers, they know something and they see a good thing. Might be more valuable than going to college is learning a trade because they've got good career prospects, or they can be their own boss someday.
I am serious when I'm telling you that there is going to be a resurgence of young people getting back into the trades because it makes sense, and boy, try getting a plumber nowadays, right, man?
All right, next piece of news. This comes from Behavioral Health Business — BHBusiness.com. They're reporting on a new survey that found that 77% of employers plan to focus on increasing mental health access in 2024. Their Large Employer Health Care Strategies Survey included a response from 152 employers representing 19 million covered lives; 77% of them said they are seeing an increase in mental health needs as one of the impacts of COVID-19 and another 16% of employers anticipate seeing an increase in mental health needs in the future.
Looking ahead to 2024, these employers said they are focusing on improving mental health access. The most popular way that employers said they would increase access to care is through online resources such as apps and articles and webinars. And additionally, almost two-thirds — 63% — of these employers plan to work with their health plan and other vendors to expand their mental health access.
These are large employers. If you're running a small business like me, you're always looking at what the big guys are doing. I'm telling you right now, the big guys are focusing on mental health. Why? Because we've got probably half of our workforce are either Millennials or those Gen Zers — the Zellennials  —and these people are not afraid about talking about mental health issues.
There's not a stigma to this generation. Good for them, because it's been a stigma of my generation. Shouldn't be. These people are asking about mental health coverages because people coming out of COVID have a higher incidence of depression and anxiety and other mental health related problems. You've got to be prepared to offer a solution if you're running a small business.
The big companies are: They're increasing their coverages, they're asking their healthcare providers what type of new coverage is going to be provided, and they are exploring and using different health care platforms that provide individualized coaching or therapy or psychologists or psychiatrists or whatever so that they can provide that kind of resource and benefits to their employees.
So, I'm telling you right now, large employers — a lot of them, 77% of them — are increasing their mental health coverages next year. If you want to compete with the bigger businesses, you've got to be doing the same.
Finally, we turn to Washington and a report recently in The Washington Post about how the federal government could shut down in October. Congress managed to raise the debt limit this year, the report says, however, lawmakers right now are working to reach an agreement on next year's budget by Sept. 30 to prevent a federal shutdown. The House could begin voting soon in the coming weeks on some of the spending bills to fund the government for next year. The Senate is working on bills, as well.
The agreement reached on the debt limit set a number for appropriations for the upcoming fiscal year, but that number is looked at by the Senate as a floor and looked at by the House as the ceiling; this is according to Bill Hoagland, who's a senior vice president at the Bipartisan Policy Center, a Washington-based think tank. Hoagland says the Republicans control the House of Representatives, while Democrats control the Senate. He says there's still a lot of differences.
What? Is it any surprise? Do you not think this is going to come down to the wire? Do you really think that our representatives are going to reach agreement any time in advance of Sept. 30? Of course not. This is going to be news is going to hit all the way to the end of the month, and it might even go into October where there could be a federal shutdown.
How does that affect you? Well, it depends on what your business is. You could see delayed payments if you were a federal contractor or work for a federal contractor. If your business is near a federal office facility — there are hundreds of thousands of them — you could see on even less employees coming to your business besides the ones that are working from home.
If your business is relying on government contracts or if your business is doing work in government areas like parks, for example, or other government-funded areas that are going to be potentially shut down by a shutdown, you're going to be out of business for a while. If you're relying on the government for services like passports or help from the IRS or questions from the State Department or the Small Business Administration, well, guess what? You're going to get unanswered calls until the government gets back to work.
All of this stuff could very well happen in early October. As we're sitting here now, because it's the end of August, my recommendation is if you think you could be affected, you got to be looking ahead. Don't just cross your fingers and hope it doesn't happen. If it happens, it could have a big impact on your business. So, think ahead.
What if the government shuts down for a few weeks? What if it shuts down for a month or two? Anything is possible. Could be even longer. If that's going to impact your business, how are you going to react? Do you have financing in place? How do you put money away? Have you talked to your customers and suppliers and your partners? Even your employees? You're warning them and preparing them for the fact that you might have a cash flow problem or have to shut down.
All these things should be high on your mind right now because, I'm telling you, given what I've seen in the past, there is a great chance that we could see a government shutdown at the end of September, and you want to make sure that you've thought through how that's going to impact you and what your plan is well in advance.
That's the news that's affecting you this week. My name is Gene Marks. You have been listening to the Paychex THRIVE Week in Review podcast. If you need any advice or tips, you'd like to suggest a guest, please visit us at payx.me/thirvetopics.
Again, my name is Gene Marks. I'll be back to you next week with some more news that impacts your business. We will see you then. Take care.
This podcast is property of Paychex, Inc. 2023. All rights reserved.