NLRB's Joint Employer Rule, Biden's Executive Order on AI, and Diverse Supplier Certification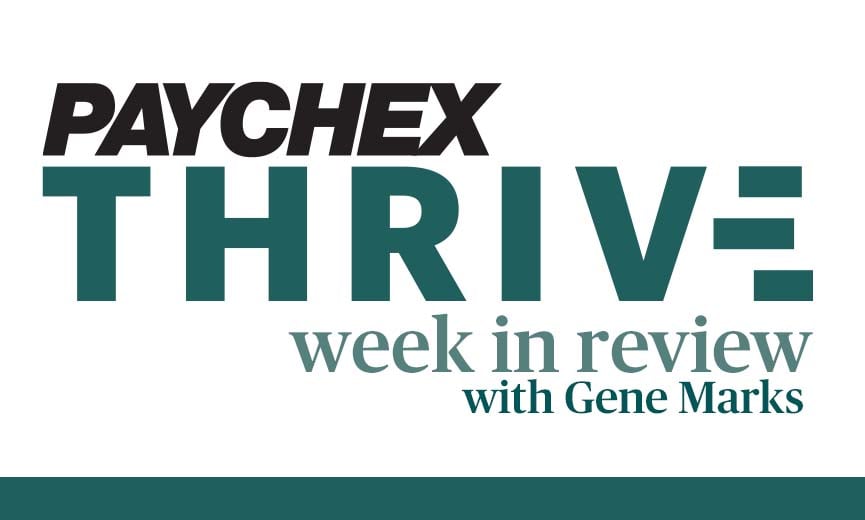 Podcast
•
9:53

Min
•
Season

4

| Episode

97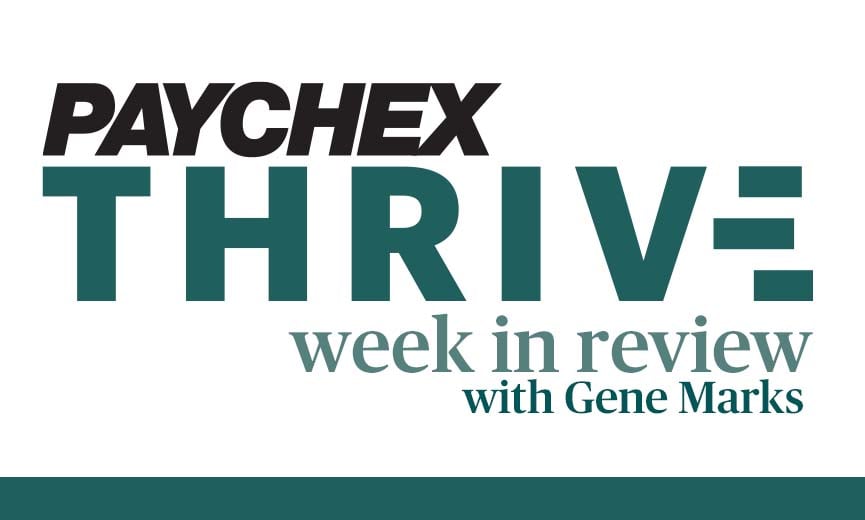 Listen

Apple Podcast

Spotify

iHeartRadio
Summary
[Gene Marks, host]
Hey, everybody, it's Gene Marks. Welcome to this week's episode of Paychex THRIVE Week in Review podcast. This is the podcast where I take a few items in the news that impact your small business, things you need to know about, and we discuss a little bit on how it impacts your business. So, let's get right to the news.
News item number one comes from the Society for Human Resource Management site and various other news sites around the country, the National Labor Relations Board, or NLRB, has adopted and expanded joint employer rule.
If you are a franchisee or if you are doing business with the government as a subcontractor, this could really impact you. The NLRB released a final rule on Oct. 26 to provide a broadened standard for when two employers that conduct business together are considered to be joint employers, and thus liable for one another's unfair labor practices.
This is according to SHRM: If two entities are joint employers under the NLRB Act, the National Labor Relations Act, both must bargain with the union that represents the jointly employed workers. Both are potentially liable for unfair labor practices committed by the other, and both are subject to union picketing or other economic pressure if there is a labor dispute.
The final rule is going to replace an old rule that took effect back in April of 2020. Under that rule, an employer could be a joint employer of another entity if it had direct and immediate control over the essential terms and conditions of employment, such as wages, benefits, work hours, hiring, discharge, discipline, that kind of stuff.
Now, two U.S. senators, Bill Cassidy from Louisiana and Joe Manchin, have immediately announced that they want to use Congressional Review Act resolution to overturn the rule. In a press release, they said the rule will jeopardize the franchise business model and create uncertainty for small businesses. Franchisees usually handle the hiring and firing and work schedules and pay decision while franchisors do not.
This rule could definitely increase costs for employers, everyone. There's going to be a lot of oversight and a lot of attorneys involved to make sure that you are compliant with it.
Again, if you're a franchisee and you've got a franchisor a relationship, I don't know, say you're running up a McDonald's franchise or something like that. Now, the corporation has to share in the responsibility if anything goes wrong with your employees and are also subject to potential fines and union negotiations.
Now, before all of that was left up to just the individual franchisee. It takes away control because if the corporation, the franchisor, now has more liability, they're going to have to assume more control over your operations and take away some of your independence, and that's what this rule does.
So, it's a big issue. By the way, if you're a government contractor, like a subcontractor for a government contractor that is getting work on government projects, you know, again and you're hiring employees. Well, that government contractor and you might be joint employers of your employees, which means that government contractor might have more of a say as to how you manage, how you hire, how you fire, how you train your employees. All of those things takes away your independence and control.
So, this joint employer role could be very costly for a lot of small businesses and is a big issue. We'll see if that resolution by those two senators comes to light and we'll see if this if this rule continues to get argued. It really does impact certain industries more than others, but it does have a big impact.
Next, this week, President Biden has signed a new executive order that is addressing A.I. or artificial intelligence. He signed a sweeping executive order to guide the development of artificial intelligence, requiring industries to develop safety and security standards, introducing new consumer protections, and giving federal agencies an extensive to-do list to oversee the rapidly progressing technology.
The order is reflecting the government's effort to shape how A.I. evolves in a way that can maximize its possibilities and contain its perils, according to this report from the Associated Press. A.I. has been a source of deep personal interest for Biden, with his potential to affect the economy and national security.
Now, before there was voluntary commitments that were made by technology companies, this order is part of a broader strategy that administration officials say also includes congressional legislation and international diplomacy – a sign of the disruptions already caused by the introduction of new A.I. tools such as Chat GPT that can generate new text, images and sounds.
So, for example, using the Defense Production Act, the order is going to require leading A.I. developers to share safety test results and other information with the government. The National Institute of Standards and Technology is to create standards to ensure A.I. tools are safe and secure before a public release. Another example: the Commerce Department is going to issue guidance to label and watermark A.I. generated content to help differentiate between authentic interactions and those generated by software.
The order also touches on matters of privacy, civil rights, consumer protection, scientific research, and worker rights.
Obviously, this is a big issue. We all know of the potential risks of A.I. and we all know the of the great benefits of A.I. as well, but the government is very, very concerned with A.I. becoming out of control; impersonating people, giving forth hallucinatory information or wrong information, or just creating an environment where A.I. itself is providing wrong information to a lot of different people and, you know, and creating havoc because of it. So, now the government wants to get involved and right standards against it.
Now, you know, there are there are a lot of issues here, as well. I mean, will the tech companies comply, even if they do comply, or is the government smart enough to understand the intricacies and nuances of their of the algorithms that they are creating? That really does remain to be seen.
But the good news is that it's a step in the right direction. A.I. does need to have some regulatory control over it, and frankly, even the CEOs of the largest technology companies all agree that A.I. needs to be more regulated. So, hopefully, with everybody abiding by this, it's certainly not going to eliminate the issues and risks that we see with A.I., but it could really, really help to reduce them.
Finally, small businesses should become diverse suppliers, according to SCORE. SCORES is an agency of the Small Business Administration, and SCORE just released a press release this past week, basically saying that, you know, not all of the businesses that are minority-owned employer businesses in the U.S. are certified as diverse suppliers despite being eligible.
Getting certified as a diverse supplier offers small-business owners the opportunity to expand your market share and grow your company and discover new partners and create new revenue streams, according to SCORES. You need to take advantage of these benefits. SCIRE is encouraging diverse supplier certification for those that qualify.
Now, to qualify as a diverse supplier in most cases, small business must be in business for a minimum of two years. Any company that wants to do business with the federal government must register on the system award management, or SAM, and keep its account active. A SCORE mentor can help with doing just this.
Becoming a diverse supplier, getting certified and being a diversified – it's a strategic way of making your supply chain more inclusive, that's according to one SCORE mentor. Organizations that diversify their purchasing and contracting activities by facilitating pathways for minorities and women and marginalized groups not only gain access, but actually win contracts and opportunities.
If you are doing business with big companies, they look more and more to see the diversity not only of your employees but also of your supplier base. And if you're doing business with the government or going after government contracts or even as a subcontractor to a government contractor, more and more so the government is requiring that people doing business with them can prove that they have a diversity in the suppliers that they're using.
The best way to go about doing this is to get that system award management to become a certified diverse supplier. It will open up more opportunities for you, and I also think it will help your business. So, SCORE's news release does make a lot of sense.
My name is Gene Marks and you have been listening to this week's episode of the THRIVE Week in Review. Need any help or tips related to just the guest for our THRIVE podcast, please visit us at payx.me/thrivetopics.
Thanks so much for listening. I hope this information helps. We'll see you again next week. Take care.
This podcast is property of Paychex, Inc. 2023. All rights reserved.