Retail Sales Defy Projections, Layoffs Up, and CA Raises Minimum Wage in Healthcare Industry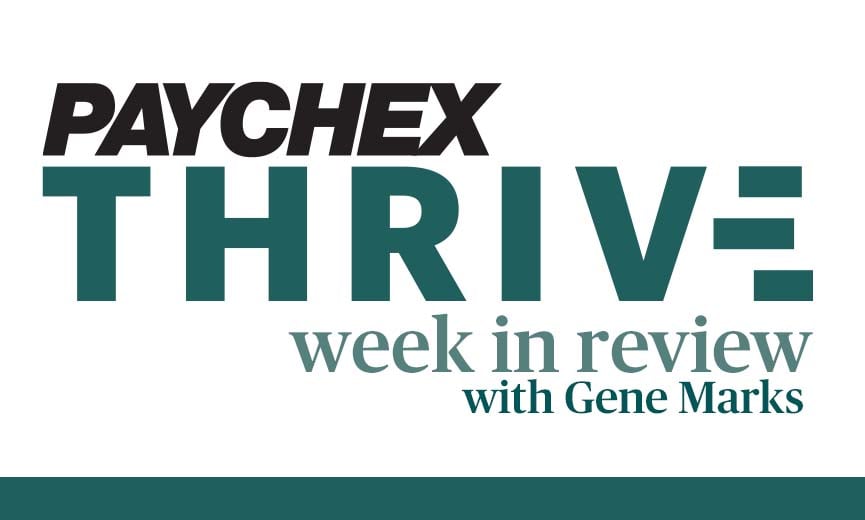 Podcast
•
8:51

Min
•
Season

4

| Episode

95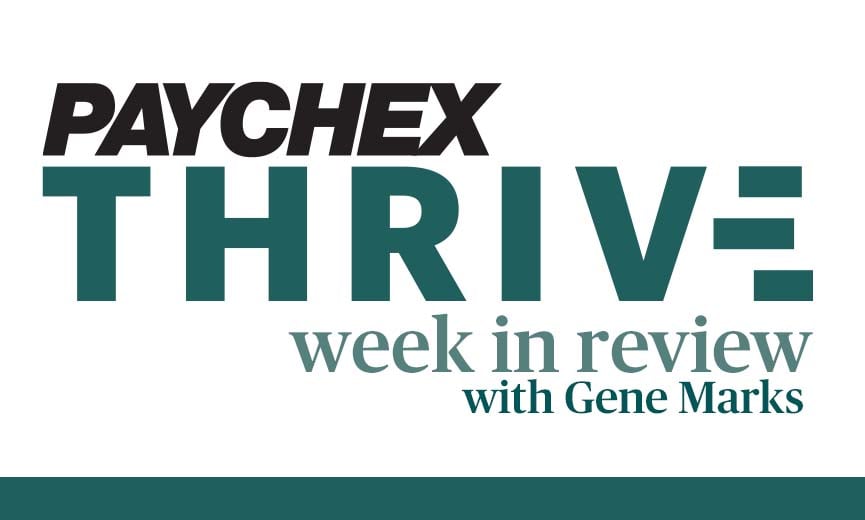 Listen

Apple Podcast

Spotify

iHeartRadio
Summary
Hey, everybody, this is Gene Marks and welcome to another episode of the Week in Review, a Paychex THRIVE Podcast. This is the podcast where I come on every week with news that impacts your business and mine and some thoughts and analysis of that news, right? So, let's get right to it.
The first bit of news comes from the America's Small Business Network site, and it is reporting on retail sales. September was really good. Despite rising interest rates and concern about a faltering economy, consumers showed surprising strength by driving retail sales in September to levels well beyond expectations.
According to the Commerce Department's advance report, retail sales rose 0.7 percent on the month, exceeding the 0.3% that the Dow Jones had projected. Gas station sales aided the decline – the headline number, excuse me – climbing 0.9% as pump prices increase.
Now, you might think are these sales related to inflation, but that's not the case. These figures do not account for inflation, so they show that customers more than met these rising prices, even though the Consumer Price Index itself had risen during the same period.
Now, before we get too excited, let's also be aware that even though retail sales are strong and employment growth has exceeded forecasts, these metrics are expected to taper down over the next couple of months. Credit card balances are increasing, according to the Bank of America, with September balances saw a 4.2% monthly increase. It's also anticipated that spending will be impacted by the start of student loan payments.
However, third quarter economic growth remains robust and is expected to be good when there's numbers finally coming in. Following the retail statistics, Goldman Sachs upped their economic forecast, now anticipating GDP to accelerate at a 4% annual rate in the third quarter.
So, the economy keeps chugging along despite all the challenges and roadblocks that we have around there – high interest rates, high inflation. Things are still going okay, and the consumer is still, you know, making purchases.
How long will this last? Who knows? But for now, as we head into the holiday season, I think the outlook looks pretty good for those of you guys looking to take advantage of holiday sales and promotions. Hopefully you will.
Now, with all of that good news behind the scenes, other stuff is happening when it comes to layoffs. According to FastCompany.com, tech layoffs are really hitting a high in October, Many had hoped that in, you know, 2023, these layoffs would sort of taper off because in 2022, there was a big tech layoffs from Google to Microsoft to Melo to Amazon – tens of thousands of tech workers were laid off back in 2022.
So again, we thought that things would kind of taper off and even out in 2023, but just this past month, there have been announcements of some big tech layoffs. Qualcomm, the big phone company, said that they're going to lay off about 1,300 employees, part of a restructuring action that would free up resources to enable investments in key growth and diversification opportunities. That layoff represents about 2.5% of Qualcomm's 51,000 employees.
LinkedIn said that it would be eliminating another 668 jobs, about 3% of their total workforce, as well. And by the way, this isn't just in technology. CNBC is reporting that big banks are quietly cutting thousands of employees and more layoffs are coming. The next five largest U.S. banks – this is after JPMorgan Chase being number one – have all kind of combined of 20,000 positions so far this year. A key factor in driving the cuts is that job hopping in finance has slowed drastically from earlier years, leaving banks with more people than they expected.
So, lots of layoffs happening not only in tech but also in financial services. Will we see this reverberate in a higher unemployment rate? Maybe. But I will tell you one thing, it's an opportunity for us as business owners. Job openings remain at historical highs, and I know that you're looking for people just like I am. Well, a lot of smart tech people that are being laid off, there's a lot of people in financial services, perhaps that can create some potential talent that we can hire for our businesses, as well.
So, keep an eye out. It's important to do so and could be an opportunity.
Finally in California, Gov. Newsom there has signed a bill that raised minimum wages for California healthcare workers to – are you ready? – $25 an hour. This just happened last week. The bill is called Senate Bill 525. It will raise wages for healthcare employees facing staffing shortages that worsened during COVID.
You know, since the start of 2022, the state has set requirements that requires all industries to increase their minimum wage to $15 an hour. This is a separate bill for wage increases that goes above and beyond that. Healthcare workers that provide services directly or indirectly to support patient care. They provide medical assistance, certified nursing assistants, aides, technicians, maintenance workers, janitorial or housekeeping staff, groundskeepers, security officers, food service workers. They are all under the umbrella of this raise in a minimum wage to $25 an hour if you are in the health care industry.
We already saw this with the raising minimum wage for fast-food franchises in California, and the state itself is pushing really, really hard to set mandated minimum wages across all industries. If you're a business operating in California, it's going to present even more challenges.
And remember, once minimum wages go up, that has upward pressure on all wages, because if somebody in the healthcare industry is making a minimum of $25 per hour, others in related industries or even in that same industry that are making a little bit more, they would want an increase to be commensurate with the minimum wage. Right? You don't want to be making the same amount that some entry-level person is making when you've been working at a company for five or 10 years.
So, that increase the minimum wage, I'm telling you it has an increase, it has an impact across all wages.
Now, again, that is specific for California. There are many other states that raise their minimum wages to $15 an hour. We have a bunch of states raising minimum wages in 2024. I'm not sure if your state is affected, but right now, still less than half of the states in this country are still abiding by the federal minimum wage rule of $7.25 an hour.
Do I think the federal minimum wage is going to be going up at some point? Yeah, I do. I don't think it will happen in this election year, but maybe sometime after 2024. Regardless, it seems to be a state issue and many states, particularly the progressive states like California, are really upping their minimum wages to increase compensation for their employees, which again presents those challenges for businesses.
That's the news this week. You've been listening to the Week in Review, a Paychex THRIVE podcast, and my name is Gene Marks. If you need any advice or help or tips or would like to suggest a guess for our Paychex THRIVE podcast, please visit us at payx.me/thrivetopics.
Again, my name is Gene Marks. Thanks for listening. We'll see you again next week with some more news that impacts your business. Take care.
This podcast is property of Paychex, Inc. 2023. All rights reserved.