Spotlight on Texas: The State Support Your Business Can Expect (Part 2)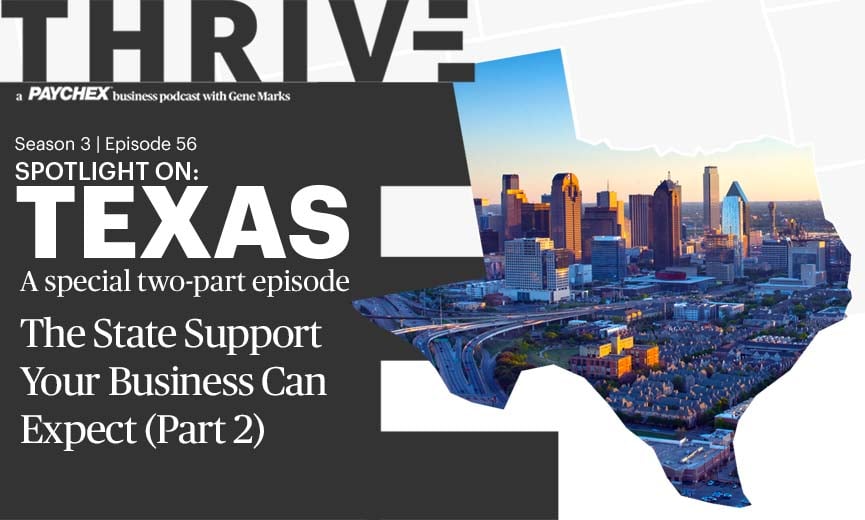 Podcast
•
44:14

Min
•
Season <divclass="fieldfield--name-field-seasonfield--type-integerfield--label-hiddenfield__item">3</div> | Episode <divclass="fieldfield--name-field-numberfield--type-integerfield--label-hiddenfield__item">56</div>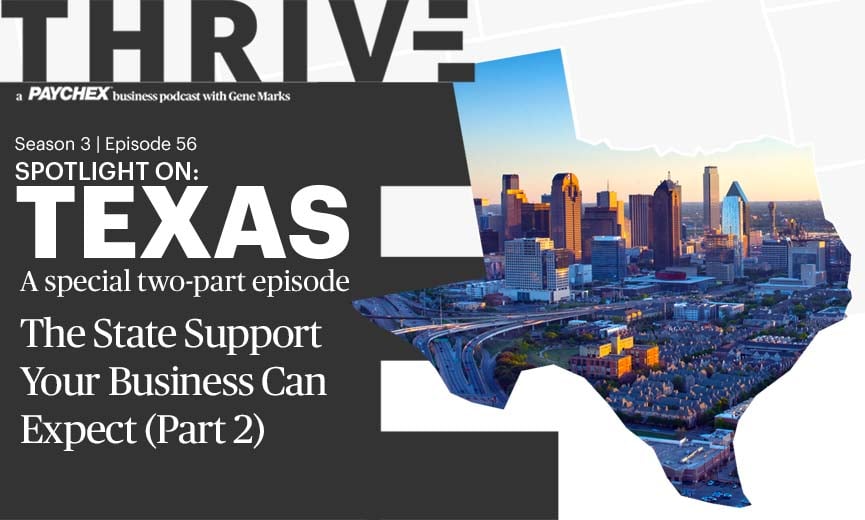 Listen

Apple Podcast

Spotify

iHeartRadio
Topics
If you're like Denise and own a business heavily based in hospitality, events, or travel, download our whitepaper with research insights on innovating in today's marketplace.
What are the top business regulations companies are facing in 2022? Read our article.
Prefer to watch this conversation online as a virtual roundtable video? Access the full dialogue, guest speaker biographies, and additional resources, when you enter your email at our Session 2 event page.