Succession Planning, Incentives to Work at Office, and Fired-Up Pizzerias in NYC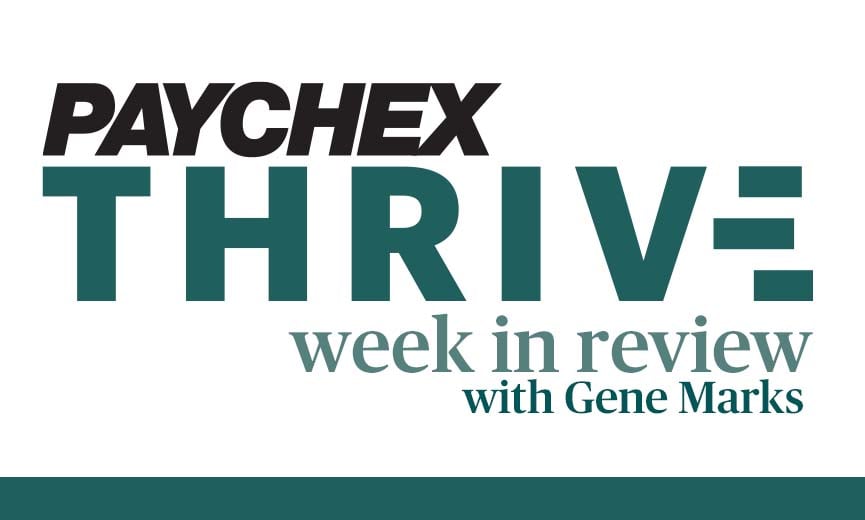 Podcast
•
8:11

Min
•
Season

4

| Episode

67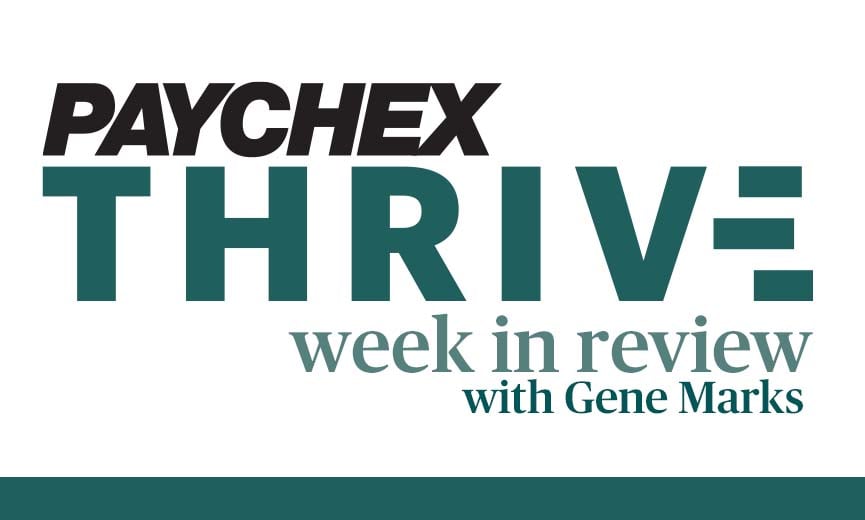 Listen

Apple Podcast

Spotify

iHeartRadio
Summary
[Gene Marks, host]
Hey, everybody, this is Gene Marks, and welcome to this week's edition of the Paychex THRIVE Podcast Week in Review. Thank you so much for joining me. This is the weekly podcast where I take a look at a few news stories that have an impact on you as a business owner and maybe give you a few thoughts on them. So, let's get right to it. Okay?
CPA Practice Advisor, cpapracticeadvisor.com — a great website for, well actually, people in the financial services profession like myself — they are reporting on a new survey that just took place. It was just issued by Wells Fargo and Vista Research. Many Americans, they say consider starting or running a successful business to be a key part of the American dream. But this survey found that these entrepreneurs necessarily don't want to have their children take up where they left off.
When it comes to succession planning, more than half — 52 percent of the business owners surveyed — said they do not want their children to inherit and run their businesses. The survey itself polled 1,008 wealth creators, which is defined as U.S. adults age 50 or over who have at least one million dollars in investable assets — and excluding those who inherited most of their assets. Among parents, nearly all of them — 94%, — want their children to forge their own path rather than follow in their footsteps.
Family business owners may be tempted to transfer ownership as an incentive for family members to join the business, said Bob Marshall, who's a business growth strategy executive at Wells Fargo Bank. He says while well-intentioned, these transfers may lead to unintended consequences, especially if the family member does not have the required skills, engagement, or desire to take over the business.
The takeaway is this, guys: If you're running your own business and you're looking, you should be thinking of succession planning regardless of your age — this is not just an old person thing.
As for people who have listened to me before, you should know that more than half of the U.S. business owners in this country are over the age of 50. The average age of the U.S. business owner is about 55. So, a lot of us are starting to think about succession planning. You need to make sure that your children are also engaged in that process, as well, and make sure you find out from them whether they want to be, you know, involved in the business going forward or if it makes the most sense for them.
There are other ways to transfer wealth to them to give them a start, give them some help without transferring your business down to them. Running your business and taking it over is a big, big deal, and if your kids aren't interested in it or frankly not capable of doing it, you really do need to look for people on the outside to take over your operations and for which to sell your business to. So, an interesting survey from Wells Fargo.
Let's move to working from home. CBS News and Yahoo! Finance reported this past week that many employers are upping their incentives to bring workers back to the office. Now, as you know, Amazon, Apple, and Starbucks, these are among the companies that are now requiring employees to come into the office three days a week despite resistance from some.
There was a February survey by the recruiting firm of Robert Howe (that) found that 32% of workers, almost a third, who go into the office at least once a week would be willing to take a pay cut to work remotely full time. One of the people that were involved said that employees are pushing back on this return to the office because they say it takes away time from commuting and the commuting takes away time from caring for their loved ones.
So, employers are trying to do a better job of this and there are some that are offering a growing number of perks dangled in front of their employees to try to bring them back to the office; things like relaxing their dress codes or adding commuter benefits or even raising salaries to entice workers to come back.
Salesforce.com is now saying to every employee who comes in that they'll make a $10 charitable contribution to a cause of their choice. So, it's a nice way to, you know, encourage those workers to come back to work.
Unfortunately, these incentives have been a hit or miss so far. As of May, about 12% of full-time employees are working fully remote, while 29% are hybrid and 59% are in the office. This is according to data from WFA Research, which tracks remote worker trends. A hybrid work schedule is the most common setup for workers allowed to work from home that same survey said.
Listen, we're all struggling with the work from home and remote-working dilemma, but the way I'm seeing it shakeout among my clients, as well, I've been seeing it shake out over just the past two years is it is a hybrid approach.
Most people realize that the workplace is different: Requiring employees to come in five days a week when they don't have to be there for five days a week is something that fewer and fewer employers are doing. Going fully virtual with employees is also a problem because studies have shown and you know, most people will admit that being in the office for at least a period of the week, you know, foster innovation and ideas and camaraderie and just an overall better work culture.
So, yeah, that that work-from-home culture, it needs to be hybrid, and if you can give your employees one or two days a week to work from home, I suggest that you work out a plan to doing just that as long as they're able to work from home productively. It's not only a great way to retain your great employees, but a good way to attract new employees because a lot of younger employers are looking for that flexibility.
Just remember the big three employee benefits in 2023; health insurance, retirement, flexibility. That's what it comes to.
Finally, bad news for some pizza store owners in New York City. I bet there's about a hundred of them that might be affected by a new rule. You ready for this? The New York City Department of Environmental Protection has drafted new rules that would order some pizza shop eateries using the decades' old baking method of a coal- and wood-fired ovens to cut their carbon emissions by up to 75%.
According to Ted Timbers, who is a spokesman for the Department of Environmental Protection, he says that all New Yorkers deserve to breathe healthy air, and wood- and coal-fired stoves are among the largest contributors of harmful pollutants in neighborhoods with poor air quality.
The rule would require pizzerias with these kinds of ovens installed prior to May of 2016 to buy pricey emission-control devices, with the owner of one Brooklyn joints saying he's already lost $20,000 on an air-filter system in anticipation of the new mandate. Paul Giannone says, "Oh yeah, it's a big expense. It's not just the expense of having it installed. It's the maintenance." He says he has to pay somebody to do it, to go up there every couple of weeks and hose it down, and, you know, it's definitely a cost to these restaurants.
One pizza restauranteur who asked to remain anonymous in the New York Post piece, which, by the way, this comes from, says that there are some negotiations are taking place with the Department of Environmental Protection and the city to maybe grandfathering some of these restaurants. You know, people are complaining because they don't want politicians messing around in their business.
So, it's an issue and we will see how the wood- or coal-burning fire pizza oven mandate fares in the city of New York. If it passes and makes its way through, we could see other cities adopting a similar mandate.
That's the news this week from our Paychex THRIVE Week in Review podcast. My name is Gene Marks. Hope you got some good information from this and maybe some good advice if it affects you — I'm sure it does. I will be back with you next week with some more news and how it impacts your business, right here again with the Paychex THRIVE Week in Review podcast. We will see you then. Take care.
This podcast is property of Paychex, Inc. 2023. All rights reserved.