Employee Promotion Policy: Hire from Within or Go Outside?
Article
04/05/2017
In the heated competition for talent, every business should have an established employee promotion policy. Rather than leave things to chance or hope the "right" person happens to be in place when a key job opening occurs, HR and senior management should decide ahead of time exactly how to approach the issue of hiring from within or going outside.
As with any complicated personnel issue, there's no easy solution. Here's a look at the pros and cons of each strategy:
Promotion From Inside the Company
A quick glance at the potential advantages of promoting from within illustrates certain key advantages:
Perhaps the internal candidate has clearly demonstrated his or her value, knowledge, and experience.
Perhaps this candidate is already familiar with organizational structure and culture. Little or no orientation time is needed for these matters.
Hiring from within can have value in terms of marketing the company as a desirable "employer of choice."
An internal promotion can save significant amounts of time and money, especially compared to the expenses incurred from advertising job openings, relocating a new hire, and additional costs.
For businesses that elect this approach, there's often a corresponding commitment to building a "culture of development." In such an environment, management and HR frequently raise development-related opportunities in internal newsletters, meetings, and elsewhere. They actively search out individuals who demonstrate leadership qualities in their current positions and offer them a chance to broaden their skills (in anticipation of possible new job responsibilities). They provide the tools needed for employees to grow and to willingly take on new tasks. Finally, they commit to posting job openings internally before reaching out to the larger job market.
Hiring From Outside
At the same time, businesses can't overlook the benefits of hiring outside the company:
A newly created position sometimes requires skills internal candidates may not possess.
Outside hires can bring a fresh perspective and sometimes a radically different skill set to an organization.
Hiring an external candidate can help to eliminate the potential conflict among several internal candidates vying for the single open position.
Relying solely on internal candidates for promotion can foster a stagnant workplace with few new ideas coming in.
Some businesses discover that promoting an individual from a reporting position to a managerial post can be problematic. What makes a person good at his or her job doesn't necessarily lend itself to managing others. When a situation like this arises, the newly promoted individual becomes frustrated, as do the people they now answer to, and new conflicts can occur--which might have been avoided by hiring an outside person with proven managerial skills.
Moving the Debate to the Senior Executive Level
The stakes can be even higher at the senior-management level. Executives are "essential to driving growth, innovation, and productivity within your company" and must, of course, be selected with great care. What are the pros and cons of promoting from within or hiring from outside?
Some considerations remain the same. An outside executive may bring a new way of looking at the company, the industry, and the marketplace at large--at times, a sorely needed attribute in a culture that has focused inward for too long. He or she may have skills and experience unmatched within the organization, and their professional network can open the door to new revenue-generating opportunities as well.
On the other hand, promoting from within can bypass issues related to the "wrong" cultural fit or disruption in team dynamics--both of which can prove costly for a company intent on moving ahead as quickly as possible. Also, a person who's been with the organization for some time is more likely to grasp the high-level strategic vision already established for the future, and can instinctively adapt his or her talents to advance that vision.
Finally, as with hiring at other levels, when you promote from within, you demonstrate appreciation for your employees' hard work and loyalty. This can be extremely effective as an ongoing resource in the struggle to retain your top performers and prevent a mass defection of talent.
So what's the best employee promotion policy? Probably the solution lies in finding the right balance between the two strategies. As openings occur, look first within the company for the right person but keep your options open for locating someone from the outside who can dramatically shift the focus and offer new ideas for growing the organization.
Worried about payroll? HR? Compliance Issues? We can help.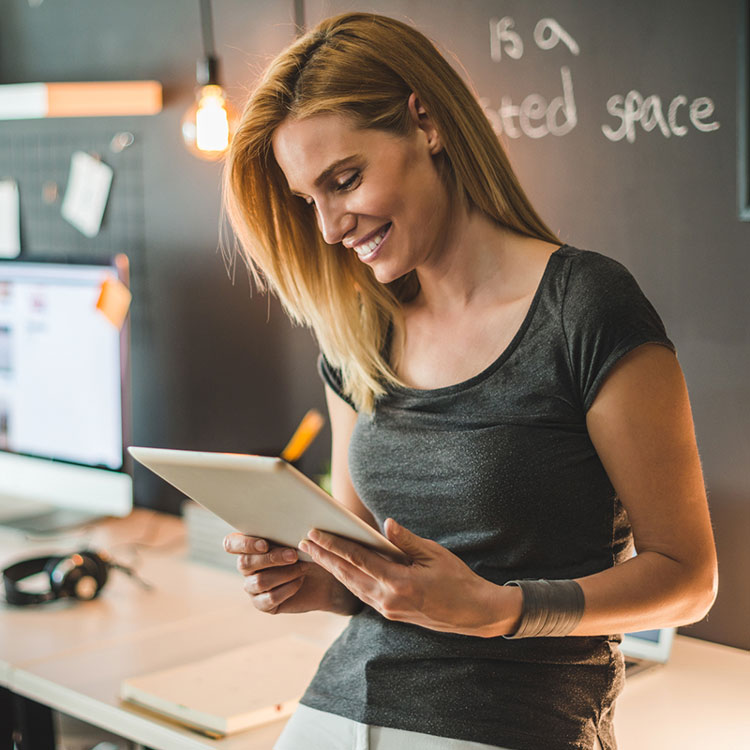 This website contains articles posted for informational and educational value. Paychex is not responsible for information contained within any of these materials. Any opinions expressed within materials are not necessarily the opinion of, or supported by, Paychex. The information in these materials should not be considered legal or accounting advice, and it should not substitute for legal, accounting, and other professional advice where the facts and circumstances warrant.
View More in Human Resources
View All Categories