Hiring 101: How to Hire Employees
Article
06/29/2018
Knowing how to hire employees is among the top skills for a successful business owner. However, the hiring process involves many variables and moving parts, making it challenging to ensure a successful new hire every time. But there are steps you can take that tilt the odds of gaining a talented, hardworking new hire in your favor.
In today's tight labor market, making this assessment and taking action is vital. Here are some hiring considerations that can enhance your recruitment efforts:
Craft meaningful job descriptions
Posting a generic job description for your open position is unlikely to garner much interest among qualified job-seekers. Attracting qualified candidates often hinges on a carefully crafted job description. Pay close attention to:
Job title: Be sure the job title is consistent with similar positions in the marketplace. The job title should not make reference or any implications to gender or age.
Key responsibilities, skills, and qualifications: A concise, but appropriately detailed listing of essential and secondary functions gives candidates a better idea of what the position entails.
Benefits and salary: Assess whether leaving out information about salary and benefits (such as healthcare and retirement plan options) makes sense. Job seekers are often on the lookout for this information in a job posting.
Format: Stay away from long, rambling sentences in your job postings. Use bullet points and present-tense verbs. Make the wording easy to skim and comprehend.
Offer a seamless experience for mobile users
Whether they're looking at open positions, exploring the company culture on a careers page, or just staying in touch with recruiters, today's candidates expect a seamless user experience on their mobile devices. Every step of the recruitment process should be optimized for the mobile environment.
Consider your interview strategy
As technology advances, so do new recruitment strategies. For example, digital interviewing enables small businesses to consider at a wider talent pool than ever before. You can interview people across the country, without many of the associated costs of in-person meetings. It can also expedite the hiring process in general, since hiring managers can interview more candidates in a shorter span of time, thus allowing them to make more calculated/educated decisions.
"The goals during the interview process are to evaluate a candidate's skills, knowledge, and abilities, and assess what soft skills they possess to see if they'll be a good fit for your workplace culture," notes Paychex HR consultant Chris Jankus. "Relying on the use of behavioral interview questions can help you gain a sense of what behavioral competencies the candidate can bring to the job."
Look at the format in your job postings. Stay away from long, rambling sentences, and make the wording easy to skim and comprehend.
Leverage technology to recruit candidates
Technology also has transformed the recruiting process. The following resources can markedly improve your recruiting efforts:
Computer algorithms can parse large amounts of job applicant data at a far greater speed than humans can. These algorithms detect patterns of behavior, candidate qualifications, and even keywords that can add visibility to job postings.
Applicant tracking systems help gather insights into metrics around open positions, number of days until the position filled, number of applications, and interviews and jobs offered. This technology can open up new ways to streamline and optimize each step of the hiring process.
Harness the power of inbound recruiting
Inbound recruiting is an online strategy that can position businesses to attract the most qualified candidates. Tactics include:
Cultivating a social media presence. This includes posting fresh, relevant content on a regular basis in order to capture job seekers' attention. This can be a great way to build relationships with people you ultimately want to hire.
Optimizing your website. Google now ranks websites based in part on their optimization for mobile viewing, one of many reasons to ensure that your site loads quickly and easily for on-the-go job candidates.
Making your careers page an exciting place to visit. Getting a job seeker to visit your careers page is just the first step. Once there, it's imperative that the prospective candidate finds an up-to-date compilation of job listings and useful information on how to apply. You may also want to consider including a direct link to a live HR staff member to empower applicants to take action and stay connected.
Today's job candidates expect a seamless user experience on their mobile devices.
Avoid common hiring mistakes
The cost of unsuccessful hires can be staggering, both in terms of money lost and a demoralizing effect on the workplace.
Typical hiring mistakes include overlooking the potential of internal candidates, delaying a new hire until you find the "perfect" candidate (spoiler alert: there is no such thing!) and skipping background checks.
Also, be on the lookout for these types of "problem employees":
The "victim" who feels that everything that goes wrong is someone else's fault;
A perpetually negative individual who rejects feedback and makes the workplace a miserable place to be;
The know-it-all types who don't think they have anything new to learn and are quick to dismiss the ideas of others; and
The notorious "office gossip," who thrives on rumors and office politics to spice up their day.
Background and reference checks
If you're down to one or two top candidates who seem perfectly suited for an open position, take the time to conduct a thorough background check before making an offer. This may include verifying certain information the candidate has stated on a resume, including educational credentials, work experience, and contacting any references the candidate has listed.
Obviously, the best strategy is to weed out unfit hires during the interview process. But if they do get on the payroll, it is advisable to address performance issues as soon as possible with constructive feedback and additional training where appropriate. If that doesn't work, be prepared to consider appropriate disciplinary actions or perhaps a consultation with legal counsel to determine lawful next steps.
Knowing how to hire employees takes time and effort, but the payoff is worth it. For more information, learn more here, or consider using hiring services the next time you are looking to add to your team.
Worried about payroll? HR? Compliance Issues? We can help.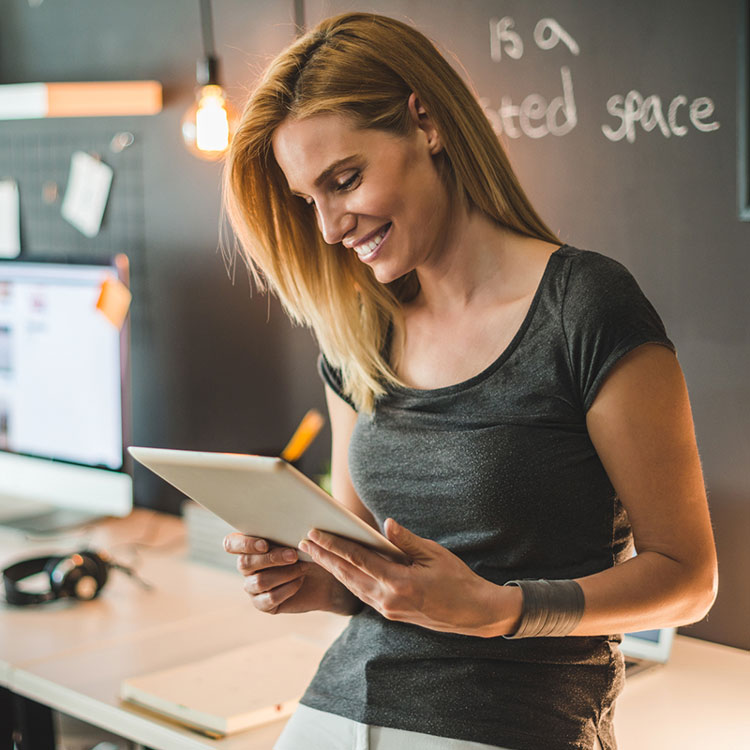 This website contains articles posted for informational and educational value. Paychex is not responsible for information contained within any of these materials. Any opinions expressed within materials are not necessarily the opinion of, or supported by, Paychex. The information in these materials should not be considered legal or accounting advice, and it should not substitute for legal, accounting, and other professional advice where the facts and circumstances warrant.