An Overview for New Business Owners about Interacting with the IRS
Article
05/10/2018
Starting a business and undertaking responsibilities that you've never done before can feel overwhelming. This may include interacting with the IRS in the form of filing and paying business taxes. Fortunately, this federal agency can help you as you complete these administrative tasks. Here are some business tax basics to help you get started.
Learn about tax responsibilities
As a new business owner, what are your tax responsibilities? There are many, including:
Filing your business's annual income tax return;
Paying estimated taxes for you if you own a pass-through entity or for your C corporation;
Payroll tax responsibilities (figuring withholding, depositing payments, and filing employer tax returns); and
Submitting information returns. This may be necessary if you have independent contractors, maintain a qualified retirement plan, or have certain other benefit programs for your staff.
The IRS provides more information about filing and paying your business taxes.
Get a tax ID number
When you start a business, even if you have no employees, you usually need to obtain an employer identification number (EIN), which you can get online. You don't need an accountant or attorney to do this.
If you're a sole proprietor or independent contractor, you can use your Social Security number and don't need an EIN in most situations. However, it may be wise to obtain an EIN for identity theft protection purposes, and use it whenever your tax ID number is requested.
Facilitate online activities
You can, or in some cases must, handle certain tax responsibilities electronically. To do this, you need to set up accounts for various purposes:
Depositing taxes. If you have a payroll or make estimated tax payments, you can do this electronically through EFTPS.gov. There is no cost for using this service, and you can schedule your tax deposits in advance. Using EFTPS.gov doesn't give the government access to your bank account; you merely authorize the bank to make withdrawals from your account to cover the tax deposits or payments you specify and the process is secure.
Transmitting W-2s to the Social Security Administration. You can submit copies of employees' W-2s, along with an IRS transmittal form (Form W-3) to the Social Security Administration through its Business Services Online. You can even register by telephone to create a password.
Remitting information returns to the IRS. If you engage independent contractors, you may have to file annual information returns to inform the IRS about your payments to them. This can be done through the Filing Information Returns Electronically (FIRE) system.
Filing annual retirement plan returns. If you want or need to file electronically a form in the 5500 series (e.g., you maintain a 401(k) plan for you and your staff), it is done through the Department of Labor's EFAST2. This is the portal to use even though you're filing an IRS form.
Conclusion
Interacting with the IRS may seem intimidating to some new business owners, but as long as you're in business, interaction is required. In fact, the IRS has many resources set up specifically to help business owners, including the Small Business Self-Employed Tax Center and an A-Z Index for Business.
Worried about payroll? HR? Compliance Issues? We can help.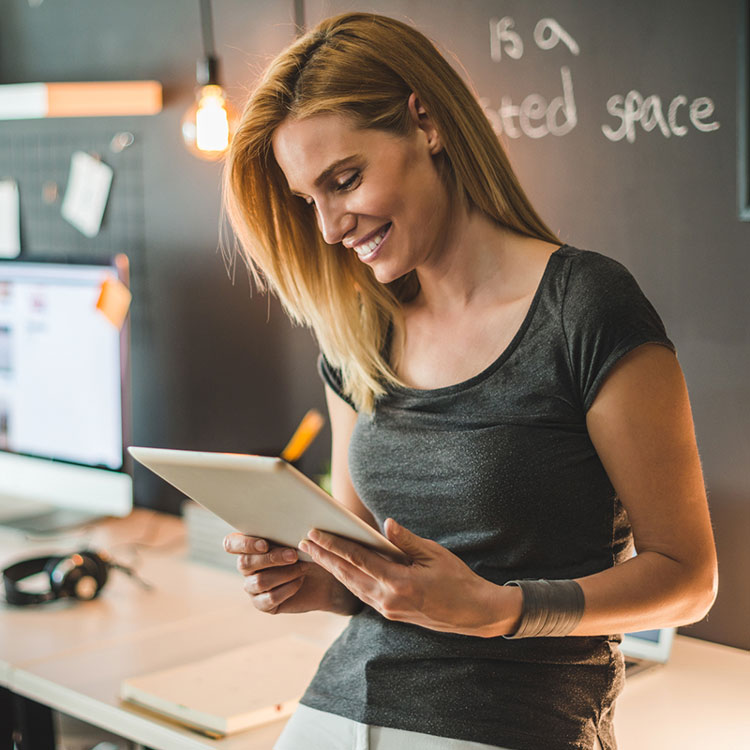 This website contains articles posted for informational and educational value. Paychex is not responsible for information contained within any of these materials. Any opinions expressed within materials are not necessarily the opinion of, or supported by, Paychex. The information in these materials should not be considered legal or accounting advice, and it should not substitute for legal, accounting, and other professional advice where the facts and circumstances warrant.