Small Business Solutions
Payroll, HR, benefits, compliance issues. They probably weren't the reasons you started a business. But they were the reasons we did. And every hour you spend on them is time you could have spent on the business. We can help you get there — it's been our mission for nearly 50 years. Work with an industry-leading provider committed to your specific business needs, both now and down the road.
What You Get
Small business solutions from Paychex include flexible options that work for you and your employees. 
Flexible payroll processing — from desktop or mobile — with Paychex Flex® technology
Three different pay entry options to choose from, including a grid view for quick data entry
Multiple pay options such as direct deposit, same-day ACH, and real-time payments
Payroll tax payment and filing
24/7 service from experienced payroll professionals
In-app help options, including tutorials and helpful articles to guide you and employees through activities
Turn on other services such as HR, benefits, and recruiting when your business needs change
Employee self-service
One Platform for Your Business Needs
Our small business solutions are built to grow and change with your business. Run and manage your business from wherever you are with Paychex Flex, our all-in-one HR solution, and take care of:
Payroll Options That Fit Any Business
Engage workers, increase efficiency, and reach your business goals with the perfect combination of online control and personal support. Our small business payroll software integrates with other Paychex services through Paychex Flex® to help you streamline your payroll process, giving you peace of mind and more time to focus on your business.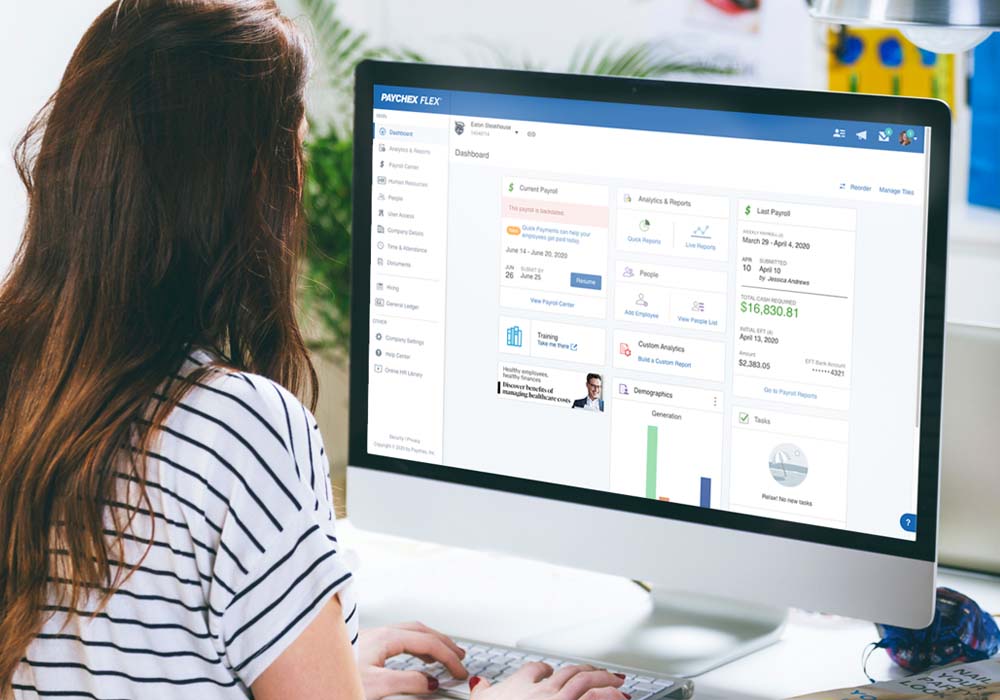 Viticulture Wine Bar Uses the Right Resources to Survive and Thrive
"The biggest thing is always surround yourself with people who know more than you. Paychex is a resource, my accountant is a resource. With Paychex I am able to ensure my employees are taken care of, paid on time, and that my business is able to meet all the law requirements when it comes to payroll."
— Courtney Benson, owner, Viticulture Wine Bar